Psychologist - How to enter the job
Kaimātai Hinengaro
Alternative titles
Psychologists investigate, assess and provide treatment and counselling for people's behavioural and mental health issues.
Pay
Graduate psychologists usually earn
Psychologists with three to 10 years' experience usually earn
Source: New Zealand Psychological Society.
Job opportunities
Chances of getting a job as a psychologist are good due to a shortage of workers.
Current job prospects
Chances of getting a job as a psychologist are good due to a shortage of workers.
How many people are doing this job?
Source: New Zealand Psychologists Board.
Pay
Pay for psychologists varies depending on specialisation, experience and employer.
Graduate psychologists can expect to earn between $61,000 and $64,000 a year.
Those with three to 10 years' experience earn $65,000 to $97,000.
Psychologists who progress to senior management or adviser positions can earn up to $120,000.
Rates for psychologists working in private practice range from $60 to $160 an hour.
Source: New Zealand Psychological Society.
What you will do
Psychologists may do some or all of the following:
assess the emotional, lifestyle and behavioural problems of clients
study clients' medical, social and family histories
interview, observe, and explore issues with clients
discuss with clients the effect of their early influences and help clients understand themselves, their needs and how to manage their emotions
give psychometric and neuropsychological tests to identify problems, and measure clients' skills and abilities
discuss treatment with clients
develop treatment or work programmes for individuals or groups
assist in group therapy on social skills, anger management, or assertiveness, and/or run workshops and courses
evaluate the effects of treatment and write reports on clients, including risk assessments
take part in dispute resolution, and provide counselling and advice to people or organisations
provide expert opinion to courts
undergo their own therapy and/or supervise colleagues.
Skills and knowledge
Psychologists need to have knowledge of:
human behaviour and thought patterns
psychological assessment and treatment methods
social and cultural issues that may affect their clients
research methods, including statistics 
counselling and dispute resolution techniques
theories and research related to their specialised field of psychology
relevant legal codes, court procedures and professional ethical codes.
Working conditions
Psychologists:
usually work regular business hours, but those in private practice may have to work evenings and weekends, depending on client availability and deadlines
work in locations such as offices, hospitals and health care services, universities, prisons, residential services, and community organisations
may work in emotionally draining and stressful circumstances
may travel locally or nationally to visit clients, and attend workshops and conferences.
What's the job really like?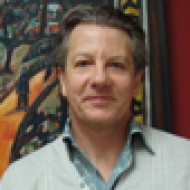 Dave Winsborough - Organisational Psychologist
Helping organisations to work as effectively as they can
"Work gives our lives meaning," says Dave Winsborough. "That's why I enjoy this work so much. Being an organisational psychologist means I'm going in and helping the culture of an organisation be the best it can be."
Dave owns his own consultancy business, where he provides advice and information to businesses and organisations around the country.
"If you go for a job you might end up doing some psychometric or psychological assessments. We are the people that will run those assessments for a business and help screen for a candidate that's the right fit for a company.
"We also provide feedback to leaders and managers in organisations. Looking at how a senior management team operates within an organisation, finding what makes a good team – or an ineffective one – and trying to improve that dynamic."
Life experience essential
Getting into organisational psychology can be difficult, Dave warns. "You need a Master's degree in psychology, but you also need experience. A graduate is not going to do so well in a consulting environment until they get some life experience.
"The best thing to do is get out there and live for a while," he advises. "Then if you decide working in organisational psychology is what you want to do, you can go for it."
Hayley discovers what it's like working as an educational psychologist - 8.05 mins. (Video courtesy of Just the Job)
Hayley: I'm Hayley Thompson, I'm 17 years old, and I go to Onehunga High School. I am fascinated by kids and would love to know what makes them tick.

Clinton: So we're giving Hayley a taste of the work involved in being an educational psychologist. Educational psychologists are predominantly concerned with how students learn and develop and often focus on subgroups such as children and young people with learning or behaviour difficulties. Hayley's going to spend a couple of days in the company of Sarah McGregor who is a psychologist who works for the Ministry of Education.

Sarah: Hi Hayley, I'm Sarah. Come on in, and I'll show you around.

A psychologist doesn't fix an individual. What we do in the case of our work with children is we go in and have a look at the environment around that child and what can we do to manage and support that environment so the child finds it easier.

Sarah: What's your interest in children?

Hayley: I love to work with kids. They're a lot of fun to be around. I'm currently a Kea Leader, which is like five and six year olds and that. I do that every week, and they're just so much fun to be with, kind of keep you on your toes a bit, so yeah.

Sarah: Oh cool. Well maybe you'll learn some tips on how to work with them today.

Hayley: Hopefully!

Clinton: Jake is an 11-year-old boy whose behaviour at school has been giving cause for concern for some time. His case has been referred to Sarah and today Sarah and Hayley will go and see Jake's mum to find out more about him

Sarah: Part of what we do in our job to get a better understanding of the child is go and speak to the family and if the family invite us, go into the home environment. I find that really beneficial.

(Sarah, Hayley, Jake, and Jake's mum Brenda, say hello to each other at the front door.)

Sarah: Thanks for taking the time to meet us today.

Sarah: Speaking with the parent, you get an idea of what their concerns are, what they believe could be impacting on their child's behaviour, but also things that you don't necessarily see like the supports around that child, what sort of resources are at home – whether there's a regular bedtime routine, what sort of foods they may be eating, different types of parental discipline, and those all sort of play a part in having a look at what's impacting on that child.

Sarah: So Hayley, from that meeting today you can see the importance of meeting the families and hearing their perspective of what's happened. The importance of going to the home like that is also so we can start to build up a relationship with the family.

Clinton: The next day Sarah and Hayley make a visit to Jake's school to observe him at work, and play.

Sarah: What we're going to do is note the target behaviour, so what we want to do is see him on task, so if the teacher sets a writing task we want to see him writing, and we are going to select him – he's the target student – and we've got another comparison student, which is probably going to be the child next to him.

Hayley: OK.

Jake: Oops. Sorry, I forgot.

Sarah: The difference between working with a child and an adult is they're lot more open to different experiences. An adult you think about is a lot more set in their ways.

Teacher: Sit down Jake!

Teacher: Jake!

Jake: Whatever…

Sarah: So how did you feel about Jake's behaviour in the class?

Hayley: I noticed he was on-task, then he'd go off-task quite a bit, and then the teacher would come in and he'd get on-task again.

Sarah: Yep.

Sarah: It's not always obvious what is the trigger behind what is happening with that child's behaviour or learning that we're seeing. So I sort of liken the tools we use as to using your keyboard and your mouse, to get into a computer. To get into how the child is feeling or thinking, we're using a range of different assessments.

Clinton: Sarah has now gathered enough background material on Jake to call an IEP meeting. At this meeting, Sarah will share her assessment information and facilitate the development of a Behaviour Plan.

Sarah: An IEP is an Individual Education Plan meeting, and the people that attend that are those that are having an immediate sphere of influence on that child and their educational setting. We had the resource teacher of learning behaviour, we had Jake's teacher, the head mistress, who is also the special needs co-ordinator, we had the parent there. It's really important for the parent to be there. The purpose of the IEP meeting is for us to share our knowledge of what we're learnt.

Teacher: He's often out of his seat, calling out.

Parent: He really struggles to follow anything through.

RTLB Teacher: I found his reading and maths are good.

Sarah: And from there, pool that knowledge, pull out a few key things to work on, and what are our next steps for Jake. What do we need to do to ease the pressure in that classroom environment to make school more of a success for him.

Clinton: Having found out more about his background it's time to meet up with Jake himself.

Sarah: What do you think is happening with some of the things in class for you that might be a bit difficult?

Jake: Calling out.

Sarah: Yeah, that's one of the things I noticed. And also another thing I noticed was that you get out of your seat a lot. Does it have needles or pins on the bottom of it?

Clinton: Now Sarah has quite a lot of information on Jake she feels she needs to talk through the case with her supervisor, who is always there to help.

Sarah: Just to confirm we're not leaping in too soon.

Natasha: Sometimes students come in with really severe and challenging behaviour – or really difficulties with learning, and over a period of time you are putting in an intervention and you are influencing the thinking of educators, of parents of the child, so you do have the capacity to influence change and it's really rewarding at the end of it to see that, 'Gosh, you know. Change has been made and look at this young person. This person is now achieving, hasn't been excluded from school'. You are able to make a difference.

Natasha: What I would do is, I would continue with the monitoring and do a few more observations.

Sarah: Being a psychologist is a career you can take anywhere. We're valued overseas very highly. There's other organisations and government departments that also value the skills that we bring too, so there's a lot of scope for practice. There's a lot you can learn and so many different avenues you can go down to specialise in.

School principal: The ministry psychologists that I work with seem to really enjoy the job and the challenge of actually working with teams of people and getting positive outcomes for students.

Teacher: You would see progress. You'd really see that you're making a difference.

Sarah: Hayley was great over the last couple of days. She's enthusiastic, outgoing, and built up a great relationship with Jake. Those are all traits that would stand her in good stead as a psychologist.

Hayley: I've discovered that there is a lot more to being an educational psychologist than what I thought. It's a very varied role and there's lots of rewards and I definitely think it's a career for me.

Clinton: To become an educational psychologist you will need a Bachelor's degree in psychology, education or teaching followed by a recognised postgraduate qualification in educational psychology. A one-year post-Masters university qualification in educational psychology – with supervised internship work in a field as approved by the New Zealand Psychologists Board is also necessary. Useful subjects to study at school include English and maths with statistics. Previous experience in teaching, social work, behaviour support or vocational guidance counselling is helpful. Jake's situation in this programme was staged and Jake and his family were played by actors.
Entry requirements
To become a psychologist you need a Master's degree in psychology.
The minimum requirement to work as a general psychologist (including health psychologist and industrial and organisational psychologist) is a Master's degree in psychology, and 1,500 hours of supervised practice approved by the New Zealand Psychologists Board.
Practising psychologists need to be registered with the New Zealand Psychologists Board, and have a current Annual Practising Certificate.
The Vulnerable Children Act 2014 means that if you have certain serious convictions, you can't be employed in a role where you are responsible for, or work alone with, children.
Secondary education
A tertiary entrance qualification is required to enter further training. Useful subjects include English, maths with statistics, and science.
Additional requirements for specialist roles:
Clinical Psychologist
To become a clinical psychologist you need to follow your Master's degree in psychology with a Postgraduate Diploma in Clinical Psychology, or a Doctorate in Clinical Psychology.
Criminal Justice Psychologist
Criminal justice psychologists wishing to work at the Department of Corrections need to follow their Master's degree in psychology with some additional training. This could be either:
the Department of Corrections' supervision to registration programme, which involves 18 months of supervised practice
a postgraduate diploma or Doctorate in clinical psychology.
Educational Psychologist
To become an educational psychologist you need a Masters in education, psychology, or educational psychology, followed by a Postgraduate Diploma in Educational Psychology, which is available at Massey University and Victoria University.
Teachers who wish to complete a Masters in Educational Psychology while working may apply for a Special Teaching Needs Study Award from the Ministry of Education.
Personal requirements
Psychologists need to be:
good at listening to, interviewing, and observing people
able to analyse and evaluate human behaviour
able to relate to people from a range of cultures and backgrounds
concerned for the well-being of others
patient, and adaptable in their approaches to people and their problems
able to keep information private
self-aware, non-judgemental and empathetic
good at decision-making and able to influence people
able to work well under pressure, and cope with stress.
Useful experience
Useful experience for psychologists includes:
work with community groups
work with recovering mental health clients living in the community
work with criminal offenders 
work with people in a helping or counselling role
telephone work with support agencies such as Samaritans or Youthline
social work or probation work
teaching and/or research in related fields. 
Registration
Practising psychologists need to be registered with the New Zealand Psychologists Board, and have a current Annual Practising Certificate.
You don't need to be registered if you teach psychology, or do research.
Find out more about training
New Zealand Psychological Society (NZPS)

(04) 473 4884 - office@psychology.org.nz - www.psychology.org.nz

NZ College of Clinical Psychologists (NZCCP)

(04) 801 6088 - office@nzccp.co.nz - www.nzccp.co.nz
Check out related courses
What are the chances of getting a job?
Clinical and educational psychologist appear on Immigration New Zealand's long-term skill shortage list, which means the Government is actively encouraging people skilled in those jobs to work in New Zealand.
According to the New Zealand Psychologists Board, the number of psychologists with Annual Practising Certificates increased by about 9% between 2011 and 2013.  
The shortage has been caused by:
the length of time it takes to train as a psychologist, and the limited number of people training – most universities only take in about 10 postgraduate psychology students a year
a significant increase in the number and range of jobs available in the health care and criminal justice services
high demand globally for clinical and educational psychologists
an increasing number of referrals to psychologists
difficulty recruiting to some rural locations.
Types of employers varied
Psychologists can work for a wide range of employers, including:
district health boards
government departments such as the Department of Corrections, Ministry of Education, Child, Youth and Family, ACC or the Defence Force
iwi organisations
private psychology consultancies
non-governmental organisations
addiction, trauma and abuse centres
universities and polytechnics.
They can also be self-employed.
Sources
Immigration New Zealand, 'Long-term Skill Shortage List', accessed February 2013, (www.immigration.govt.nz).
Ministry of Health, 'Psychologist Workforce: Summary Results from the 2009 Health Workforce Annual Survey', January 2010, (www.psychologistsboard.org.nz).
McCall, D, recruitment co-ordinator, Psych-Recruitment Ltd, Careers New Zealand interview, February 2013.
Osborne, S, chief executive officer and registrar, New Zealand Psychologists Board, August 2013, (www.psychologistsboard.org.nz).
Progression and specialisations
Psychologists can move into research, teaching, policy development, clinical work, advisory, and management roles.
Psychologists usually specialise in an area such as:
Clinical Psychologist

Clinical psychologists examine and assess people's behavioural and mental health problems. They may provide treatment to address behavioural or mental health issues.

Criminal Justice Psychologist

Criminal justice psychologists work with offenders to help them make changes in their lives, and reduce the risk of reoffending.

Educational Psychologist

Educational psychologists work with students, parents, educators and mental health services to develop supportive environments for students with difficulties that impact on their learning and well-being.

Health Psychologist

Health psychologists assist people to manage chronic and preventable disease, and develop methods to help clients maintain a healthy lifestyle.

Organisational Psychologist

Organisational psychologists recommend ways to improve a workplace and the performance, satisfaction and well-being of its people.
Last updated 19 January 2016