Nanny/Child Carer
Kaitiaki Tamariki
Nannies/child carers are responsible for the care, well-being and education of infants, toddlers and children in the home.
Entry requirements
There are no specific entry requirements for becoming a nanny/child carer, but many employers prefer you to have a driver's licence and a relevant tertiary qualification, such as a Level 3 or 5 Certificate in Nanny Education.
Secondary education
To enter a nanny/child care education programme you need to complete four years of secondary education. Subjects such as child development and physical education and health are useful. Doing a Gateway programme (a structured workplace learning programme for senior secondary students) in an early childhood setting is also useful.
Personal requirements
Nannies/child carers need to be:
organised and responsible
good at solving problems
skilled at communicating and listening
creative
motivated and patient
firm, fair and consistent
able to carry out general housekeeping duties.

"When you're dealing with children you need to have very clear communication skills because they're learning everything you say to them. You also need these skills to work with the whole family."
Leanna Miratana - Nanny
Useful experience
Useful experience for nannies/child carers includes:
work with children, such as babysitting
nursing work.
Physical requirements
Nannies/child carers need to be reasonably fit and healthy, as the job may involve some lifting and energetic play with young children.
Related courses
View information on courses in the course database
Find out more about training
Nanny Education Organisation of New Zealand (NEONZ)

03 9833 761 - j.walker@rangiruru.ac.nz - www.nanny.org.nz/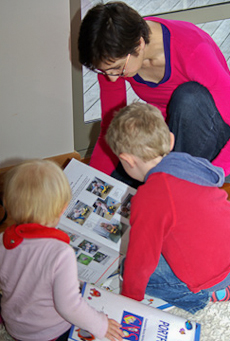 Updated 11 Mar 2014