Your feedback needed!
Careers New Zealand would like feedback on their website. Fill in the short survey and be in the monthly draw to win a $100 book voucher.
Click here to complete the survey
Kaiwhakatangitangi
This job is sometimes referred to as:
Composer
Conductor
Instrumental Musician
Singer
Musicians write, arrange, conduct, and perform musical compositions.
1,388

1,281

1,344
---
Useful school subjects
Music and Performing Arts
This job page includes information about:
Composer
Conductor
Instrumental Musician
Singer
Related jobs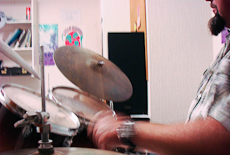 Print all sections with images
Updated 6 May 2013