Kaitohutohu Whiwhi Kaimahi
This job is sometimes referred to as:
Employment Consultant
Recruitment consultants help match people with jobs. They work with candidates (people looking for work) and clients (employers looking for people to work for them).
Entry requirements
There are no specific entry requirements to become a recruitment consultant, but previous work experience in human resources, sales, marketing, retail or customer service is preferred.
Secondary education
No specific secondary education is required for this job, but maths and English to at least NCEA Level 2 is useful.
Personal requirements
Recruitment consultants need to be:
skilled at communicating and relating with people
skilled at networking and relationship management
skilled at organising and managing their time
confident and diplomatic
quick and efficient, with an eye for detail
results-focused and goal-oriented
able to work well under pressure and unsupervised
friendly, with a positive attitude.

"You have to be ethical and sensitive about people's information. You are often dealing with personal and work-related information that people expect you to keep private."


Marcus Morrison - Recruitment Consultant
Useful experience
Useful experience for recruitment consultants includes any work dealing with people, such as sales or human resources.
Related courses
View information on courses in the course database
Find out more about training
Recruitment and Consulting Services Association (RSCA)

(09) 813 9926 - www.rcsa.com.au/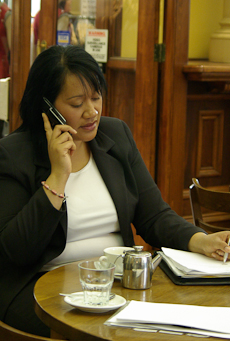 Updated 10 Jun 2013