Māngai Whakarite Haerenga/Kaitohutohu Whakarite Haerenga
This job is sometimes referred to as:
Travel and Information Consultant
Travel Broker
Travel Wholesaler
Travel agents/advisers make travel arrangements and bookings for clients, and provide information about tourism attractions. They may sell airline tickets, book accommodation, tours and attractions, do ticketing, and process payments.
Entry requirements
In most cases there are no specific entry requirements to become a travel agent/adviser as skills are learned on the job.
Travel wholesalers generally need a travel qualification, such as a National Certificate in Travel, and relevant experience at a retail or wholesale company.
Secondary education
Some employers may prefer their trainees to have at least NCEA Level 2. Useful subjects include English, maths, geography, information management, and languages.
Gateway work experience programme in travel
Secondary students may have the opportunity to take part in the Aviation, Tourism and Travel Training Organisation's Gateway travel programme. Students earn NCEA credits while doing work experience in the travel industry.
Personal requirements
Travel agents/advisers need to be:
skilled in sales and customer service 
good at listening, and understanding of their clients' needs
able to relate to people from a wide range of cultures
enthusiastic, friendly, patient and helpful
professional, responsible and resourceful
excellent at time management and planning.
Useful experience
Useful experience for travel agents/advisers includes:
work in the travel and tourism industry
sales and retail work
overseas travel.
Related courses
View information on courses in the course database
Find out more about training
ServiceIQ

0800 863 693 - www.serviceiq.org.nz

NZSkillsConnect

(04) 499 6570 - intel@ServiceIQ.org.nz - www.nzskillsconnect.co.nz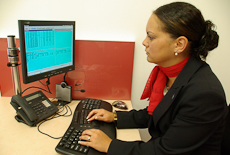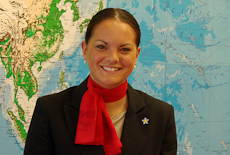 Updated 23 Jul 2014