4 ways to get ahead in your career faster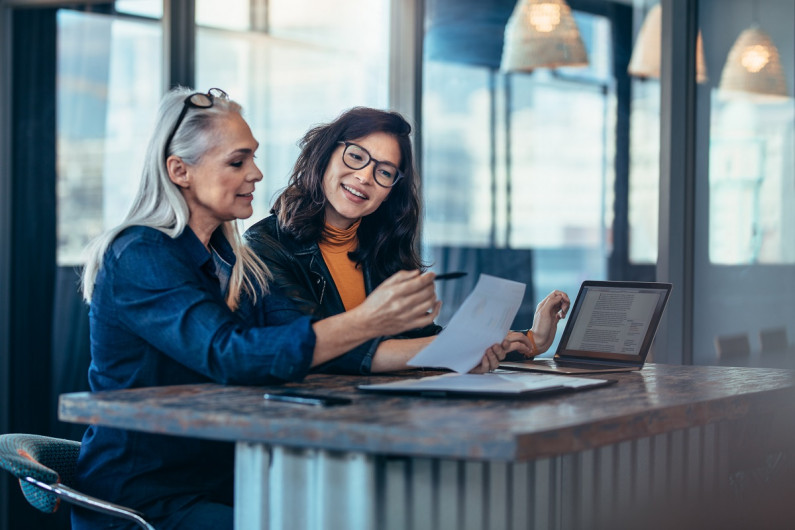 Our four key tips on how to progress in your career.
What's on this page?
Time for a promotion? Before you go knocking on your manager's door, make sure you know exactly what you want, why you deserve it, and that the right people can back you up.
Getting a promotion at work is about being focused on where you want to be and developing the skills you need to get there. It's not just about being at a company the longest. Your career might not follow a straight line either – you might need to take a sideways move to learn new skills that will advance your career.
Here are our top four tips for working your way up.
Know what role you want
When you know where you want to go, you can look at what you need to get there. Think about your long-term career goals to help you identify which roles you should be going for in the short-term. These roles may be within your current company and department, or you might have to look outside your work.
If you're looking for a new job for mostly negative reasons (you're feeling bored or undervalued, for example) ask yourself what exactly you'd like to change. What would the ideal solution look like?
Develop the skills you need
To move up in your career, will you need more formal training or would on-the-job experience be enough to develop the right skills? Your current company might be able to help, so it's worth sitting down with your manager to discuss your goals. The company might be able to help you complete a course, attend a workshop, or adjust your work hours so you can take night classes.
Having this discussion with your manager shows you're dedicated to your career, and makes it more likely that you'll be considered for any upcoming projects that will add to your experience.
Build relationships
Make sure the right people know what you're looking for. Finding a mentor is a great start. This might be someone more senior in your team, someone from another department, or someone else in the industry. They should be enthusiastic about sharing advice and helping connect you to people who will advance your career.
Write down a list of people who can help you reach your end goal. Then try to meet with them to ask about their career progression, their employer and what they would do in the same situation. Always thank them sincerely for their time and make an effort to keep in touch regularly.
Promote your skills
Moving up in your career is no time to be humble about your achievements. Keep a careful record of your work and the positive impact it had on your team, and highlight your specific role in group projects. Have this ready when you sit down with your manager to discuss any new role.
To stand out within your organisation be someone people want on their team – enthusiastic about your role and the greater mission. Show that you're willing to go beyond what you normally do in your job and are eager to volunteer for projects.
Finally, no one has time to read your mind, so once you know what you want, and you have a good plan of how to get there, let it be known. 
Find out more
Sources
Ceniza-Levine, C, 'Ten Steps to Reach the Next Level in Your Career', June 2017, (www.forbes.com).
Copeland, A, 'How to Get Promoted: Strategies for Moving up the Corporate Ladder', March 2019, (www.livecareer.com).
Williams, M, 'Moving Your Career up a Gear: Top Tips', June 2013, (www.theguardian.com).