Finding new work after 20 years in tourism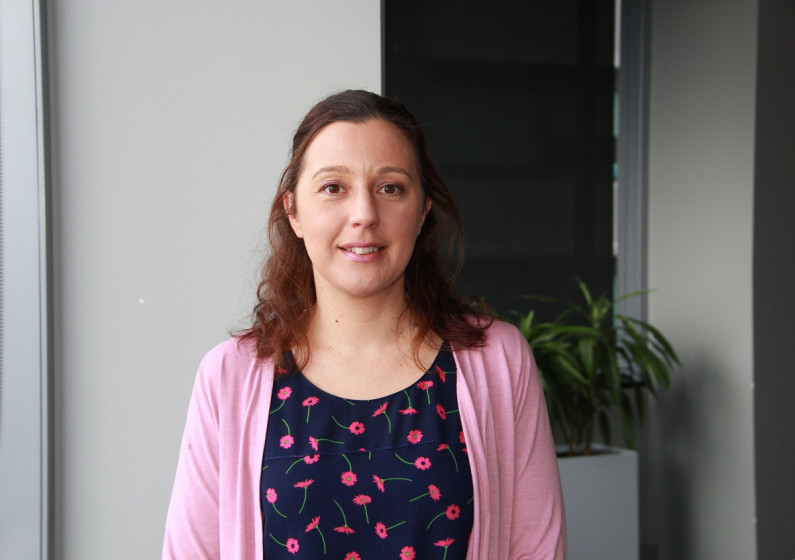 Hayley Kowalak changed careers after losing her job because of COVID-19.
What's on this page?
For 20 years, Hayley Kowalak had been living her dreams. She had travelled the globe with her jobs in the tourism industry, taking tour groups to Rugby World Cup games and visiting exotic countries. After Hayley started a family and settled down, her roles included organising travel for government organisations and for international guests coming to New Zealand.
But Friday 20 March 2020 was Hayley's last day working in the industry she had known and loved for so long – the COVID-19 pandemic had turned her entire world upside down.
The impact of COVID-19
With tourism businesses relying on international travel, the pandemic is the industry's worst nightmare. Hayley recalls the nervousness around COVID-19 that began to build at the start of the year. 
"In January, we still had work as normal. We had schoolchildren ready to go on trips to Japan and diplomats arriving into the country. Then as time went on, the threat of the virus became clearer. All of our bookings started to cancel. I said to my husband, 'I think we've got to prepare ourselves. I think I'm going to lose my job.'" 
The couple had just bought a house and had a young child, so the pressure to find another job was on.
Starting the job hunting journey
Hayley was out of practice at creating a new CV and applying for jobs. It was difficult even trying to figure out what type of jobs to apply for. 
"I didn't have any ideas of jobs outside of travel. I somehow had to look at all these skills and try to mould them into a new career. I had no idea where to start." 
Once a week, Hayley met up with her former colleagues and they began to explore the careers.govt.nz website. Using tools such as Skill Matcher, and reading articles on how to plan a career, they began to slowly work out their next steps. 
"The part that really helped me was the 'plan your career' section. It was all about writing down my skills, working out what I'm good at and seeing how it could be transferred into other areas. The steps were all laid out and once you break them down it doesn't seem as scary." 
Hayley soon began applying for jobs, but receiving rejection after rejection made her question her abilities. 
"I tried not to get upset, even if I thought I ticked all the boxes. You've got to have your little pity party and then just pick yourself back up and keep going."
Transferring skills to a new job
After about two months of job hunting, Hayley landed a role as a relationship advisor at a government agency. In this new job, she could use many of her skills from the tourism industry. 
"I feel very blessed that I was able to pick up something relatively quickly, but it wasn't an easy process. Lockdown was a very stressful time for our family."
Staying strong and asking for help
Hayley's story is one of determination and resilience. Her advice for anyone in a similar position is simple:
"Don't panic and don't be afraid to ask for help. There's no shame in reaching out and using the available resources. Work out your values, get planning and ask for help."