He rauemi hei āwhina i tō whakanui i Te Wiki o te Reo Māori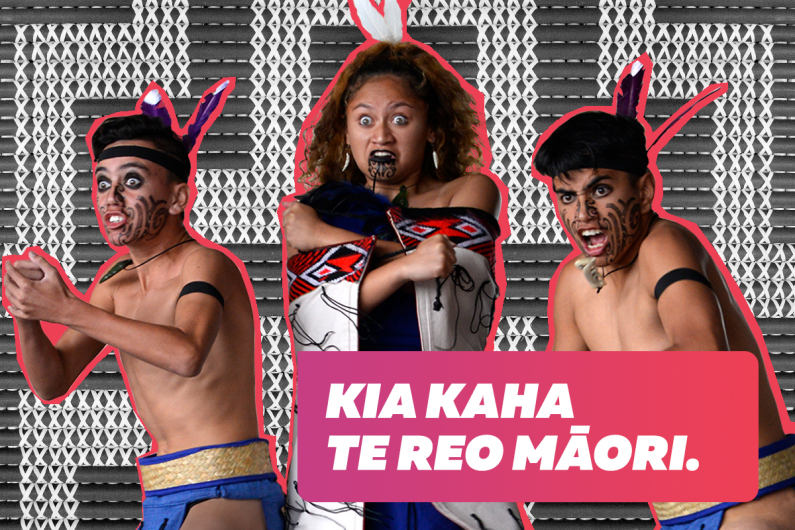 Career resources to celebrate Te Wiki o te Reo Māori – Māori language week, 10-16 September 2018.
Kei te karanga mātou ki ngā pouako kura tuarua, wānanga hoki puta noa i Aotearoa ki te āwhina i te whakanui i Te Wiki o te Reo Māori mā ā tātou nei kohinga rauemi umanga reorua.
He rawe tā mātou kohinga rauemi mā āu ākonga tae atu ki ngā pānui, ngā puka me ngā ataata ka taea e koe te tikiake i tēnei whārangi, te tono mai i konei.
Kia kaha, kia māia, kia manawanui. Be strong, be confident, be determined.

---
We're calling on secondary and tertiary teachers around Aotearoa to celebrate Te Wiki o te Reo Māori with our range of bilingual career resources.
We have a range of great resources for ākonga, including posters, booklets and videos you can download from this page or order from the website.
Ngā rauemi - Resources
Jobs by Interest – He Aronga Mahi
He rauemi reorua hei āwhina i ngā ākonga, i te hunga rapu mahi hoki, i te hunga whai umanga hou hoki ki te whai whakaaro ki ō rātou aronga, ki te tūhura ara ūmanga hoki.
A bilingual resource to help ākonga, jobseekers and career changers think about their interests and discover career possibilities.
Rangatahi Futures
Ka tautoko te kaupapa Āmua Ao Rangatahi i ngā kaiako ki te whakarato mātauranga umanga, whai ahurea hoki e rata ai te ākonga Māori.
Rangatahi Futures is a youth career education programme that reflects the identity, language and culture of ākonga Māori, and supports them to explore key career understandings in culturally affirming ways.
Oompher
Ka whakaohooho, ka whakahihiko hoki te Oompher mā te whakaatu kōrero mō ngā mahi, mō te oranga hoki o ētahi rangatahi nō Aotearoa kua hīkoi huarahi tauhou, ā, kua waihanga, kua whiwhi, kua whai mārama i ētahi mea whakamīharo i a rātou e haere ana.
Oompher motivates and inspires by sharing stories of young New Zealanders who have taken a brave step into the unknown – and have created, achieved or learned something extraordinary along their journey.
Māia
Ka tirohia e te raupapatanga ataata o Māia ngā mahi hāpai kei muri i ētahi pakihi Māori whakahirahira kia whai mōhio ki ā rātou kōrero, ki ētahi tīwhiri e pā ana ki ngā pūkenga hei whakarata i ngā kaiwhakawhiwhi mahi hei whiwhi mahi hoki!
The Māia video series goes behind the scenes of inspiring Māori businesses to find out their stories, and get tips on the skills needed to impress employers and score a job!
Māori Future Makers
Ka whakaatu te kaupapa o He Kaihanga Āmua Ao Māori i ētahi mātanga Māori whakahirahira he pūkenga, he āheinga hoki ō rātou, ā, e ako ana rātou, e whai mahi ana rānei, e mahi ā kiri ana rānei ki ngā ahumahi matua, mōhiotanga tūturu hoki, tipu hoki pēnei i ngā pūtaiao, te mataarotanga, te hanga, te whakawhitinga kōrero, te hoahoa whare, te ahuwhenua hoki.
Māori Future Makers videos profile thirty inspirational Māori with specialist skills and capabilities in primary, knowledge and growth industries like sciences, engineering, construction, communications, architecture and agriculture.
Ko taku reo taku ohooho, ko taku reo taku māpihi mauria. My language is my awakening, my language is the window to my soul.

---
Tono mai i ngā rauemi - Order resources
Te Wiki o te Reo Māori - Māori language week