How teachers can help cut NZ skill shortages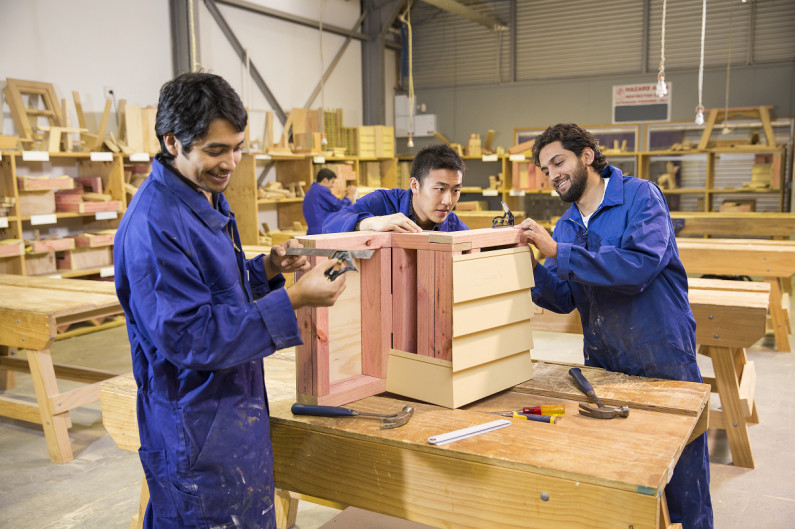 Six steps teachers can take to help reduce New Zealand's skill shortages.
What's on this page?
You've probably heard the statistics – New Zealand is short of skilled workers, with a whopping 50,000 construction workers needed over the next five years alone. What you might not be aware of is that the percentage of young people not in employment, education or training (NEET) in 2018 rose to 12.4%, up from 11.8% last year.
That means while New Zealand is struggling to find horticulture workers, plumbers and builders we have 12.4% of young people at home with no work. And this is where teachers can help.
Teachers can encourage students to consider careers that New Zealand needs before they turn into NEETs. Here's how.
Encouraging students into careers in demand
Making students aware of career options and encouraging them to check out careers in demand can help cut our skill shortages.
1. Create awareness of jobs in demand
Students are often not aware of the variety of careers available. Have a look at Immigration New Zealand's skill shortage list and let them know about jobs that are in demand.
2. Challenge female students
Challenge female students to consider the trades as a career option. Currently only 2% of them choose to go into a trade when they leave school.
3. Access teaching resources from industry training organisations
Industry training organisations usually have useful classroom resources about careers in particular industries.
4. Make connections with local employers
Students become more interested in an industry when they can meet an employer. Invite employers to school to speak about their industry and what they are looking for when they hire someone.
5. Encourage students to get work experience
Students who take part in work experience programmes learn the types of skills needed by employers and may discover careers they've never heard of. Work experience programmes such as ShadowTech and Work Inspiration can inspire students to make better career choices when they leave school.
6. Try the Education for Enterprise approach
Education for Enterprise (E4E) involves students working within the local community on a curriculum-based project. This helps them to make connections with employers and develop employability skills such as thinking and problem solving.
Find out more
The careers.govt.nz website has information on jobs in demand as well as lesson plans, resources, and interactive tools so you can help your students make choices that will benefit them and New Zealand when they leave school.