How to handle your first year of work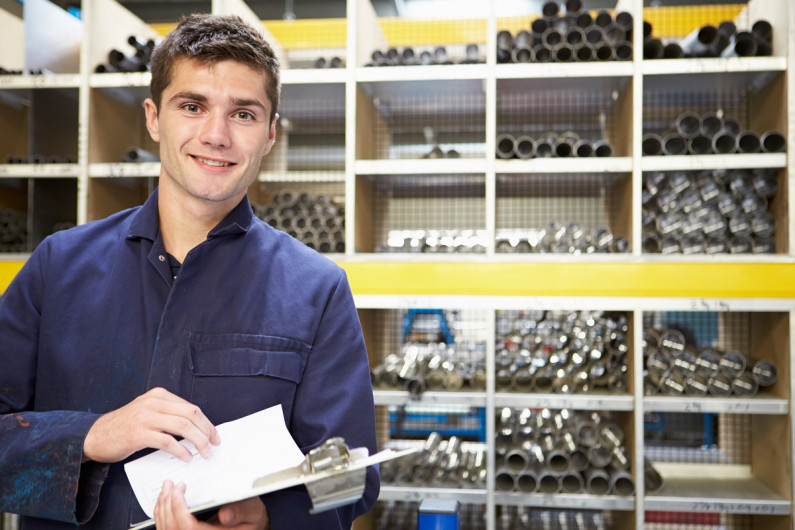 Welcome to the first in our series on your first year of work, where you'll find tips on how to make your first year a great success.
What's on this page?
Got your first job and geared up to go? Welcome to the first article of our new series on your first year of work. We share tips on how to survive and thrive in your first job, from your first day to the end of the first year, so you can take your career into the stratosphere.
We'll tell you how to get through your first week of work, avoid common mistakes, navigate training and work with your boss to improve and to set career goals.
Firstly, here's some tips on how to handle your first year of work.
Respect goes a long way
Your employer has chosen you from lots of applicants – so show some respect by:
making sure you turn up on time every day and look presentable
listening carefully to instructions and not being rough on equipment
understanding that there is no task that is beneath you – you may have to start with easy, unpleasant or boring tasks
asking before going on breaks – and using them to get to know your workmates.
Showing respect will avoid any awkwardness between you and your boss and make your first job more enjoyable.
Know what's expected of you
If you don't know what your boss expects of you, you could find yourself drifting around with no idea what to do. Sitting staring into space is not going to make you popular with your boss, so make sure you find out how they want a job done, and follow up if their instructions are not clear.
It can be intimidating to approach your boss at first – but the more you do, the easier it will get.
Good conversation starters could be:
I just want to make sure I understand your instructions. Can you please clarify what you need me to do here?

What are your expectations of me and what I need to do in this job?
Don't be fussy about your first job
According to Stats NZ, New Zealanders are job hoppers – half of us have been in our jobs for less than 18 months. So it's highly unlikely that this will be your one and only job.
Try to be open minded about everything that's asked of you, no matter how difficult, and stay positive about your work. Always offer to help when you see work that needs to be done – everything you do is valuable for skill building.
Try not to worry if the job isn't exactly what you dreamed it would be and you don't really enjoy it. As well as developing your technical and employability skills, you'll start to get a good idea of how you work best and what you really want to do in your next job. With that experience and knowledge behind you you'll be well set to apply for a new role that really excites you.
Watch out for the next in our series: Seven tips to make the most of your first week at work.
Questions about your first job?
If you have any questions you want to ask, you can web chat, call or email us. We'd love to hear from you.