Kickstart your career journey with an organisation that's right for you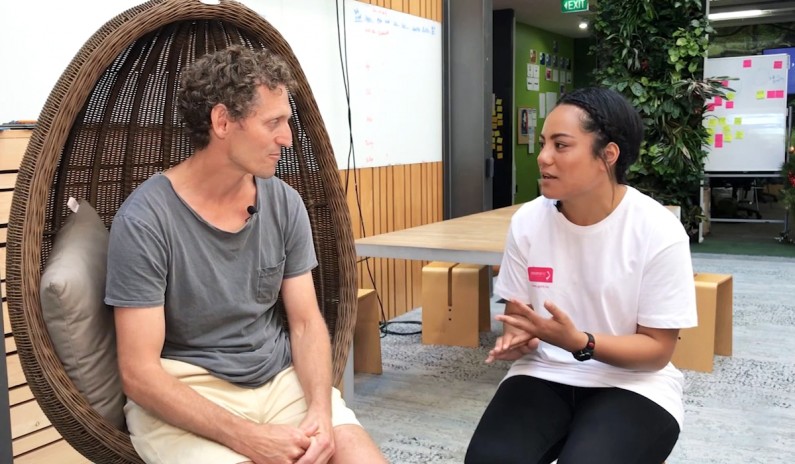 If, like Mike Berry, you struggle to work out what you want to do, you can read about the steps he took to solve his dilemma and land a super special technical role as delivery manager with Trade Me Motors.
Getting a career you love may not always be straightforward according to Mike Berry, delivery manager for Trade Me Motors.
Learn to work your personal contacts
"If you're like me, you may be one of these people who never really worked out what they wanted to do. But there are steps you can take to ensure you're in a good place in the future."
This includes using your contacts. Returning from a stint overseas, Mike says, "A mate of mine worked at Trade Me and said it was a great organisation to work for, so I reasoned that if I did any job there my career would get to a good place and I'd be happy."
Make sure the organisation is a good fit
"What I really learned when I returned to New Zealand was that the choice of organisation is critical. Doing the wrong role in the right organisation can be better than doing the right role in the wrong organisation."
This theory has worked well for Mike, who has progressed in a relatively short time, from squadmaster (a junior IT project management role) to his current senior role.
He now works with a talented team of technical people – developers who write and maintain the computer programs for Trade Me Motors, testers who check for errors in the programs and user experience (UX) designers who ensure the website is easy for people to use.
"The best part of my day is spent solving problems, or rather facilitating the team to find solutions, whether they be issues with the website, or developing new features for the website or new apps."
In addition to problem solving, Mike says organisational and relationship management skills are key to his role.
Get a degree and overseas experience to expand your opportunities
Now in his 'happy place', he reflects on some other lessons that have helped him on his career journey. These include:
1. Going to university and doing a degree that's useful to a number of different industries. Mike studied civil engineering, which is fundamentally about understanding technical problems and coming up with solutions.
2. Getting overseas experience to show employers you can work with people from different backgrounds, and that you have a broad understanding of how business works.
We spend our lives at work so it's worth aiming for a fulfilling career
Following an exciting career pathway is something Mike considers we should all strive for, given the amount of time we spend at work.
"I spend more of my waking hours in the office than I do with my wife, my friends or my kids so it's got to be a job I'm really engaged with, and one that feels like it's really making a positive impact on the world."
Get in touch with us for career information
If you need help, get in touch with us for career information between 8am and 6pm every week day, for free.
Call us on 0800 222 733 (free from mobiles)