Limited Service Volunteers armed with the right skills to get employed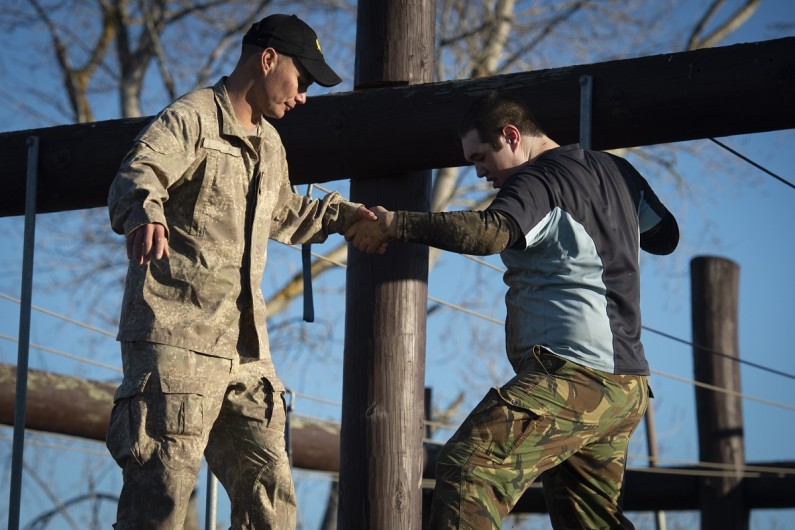 Find out how the LSV programme aims to improve the employability skills of young people to get them into work or training.
What's on this page?
Unemployment may be falling overall in New Zealand, but not for young people. The percentage of young people who aren't in work or training is 12.4%. This seems strange when the national unemployment rate, which currently sits at 4.4%, is falling.
So why aren't young people being hired? Employers tell us that young people don't always have the employability skills they need for their workplace. Skills like turning up to work on time every day and completing their work within deadlines.
Improving young unemployed people's employability skills is a big challenge. The teams behind the Limited Service Volunteer (LSV) programme aim to meet this challenge in just six weeks.
What is the LSV programme?
The LSV programme puts young people aged between 18 and 24 years to the test in a six-week military-style programme. Run by the New Zealand Defence Force with the Ministry of Social Development and other agencies, the programme develops young people's self-discipline, self-confidence, motivation and initiative to give them the employability skills needed to get into a job.
The goal is for at least 80% of graduates from the LSV programme to be ready for work or training.
How do LSV trainees learn employability skills?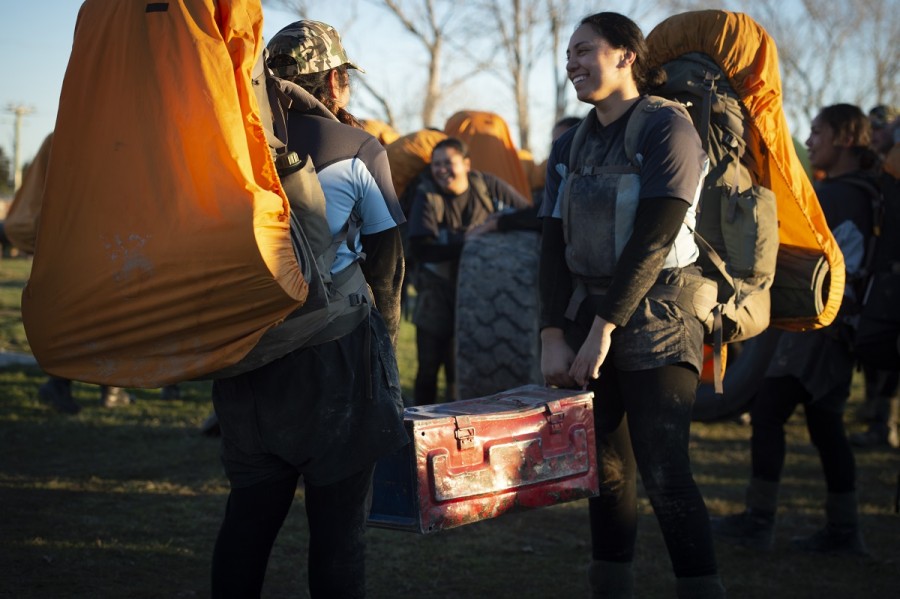 According to Wing Commander Tua Atkinson, LSV trainees learn employability skills through the activities they do.
"For example, on Week 4 the trainees are woken up at 5:30am for the most intense day of their stay, the Longest Day. They work hard all day carrying logs, pulling trucks and problem solving – they learn, under arduous conditions, the value of communication and teamwork. They have to use their thinking skills to solve real world activities. They build their resilience as the day is challenging – they don't stop until after 5:30pm."
Jerome Solomon, LSV graduate and top performing trainee, found the daily discipline and routine boosted his employability skills.
"It may start with just getting up early, but there is a secret message along with this. They're slowly putting good attitudes into you without you even knowing it. This getting up early stuff, this polishing boots and ironing stuff is showing you to take pride in not only your appearance, but pride in yourself." 
Wing Commander Tua Atkinson says that this discipline proves to employers that LSV graduates have got what it takes to be reliable employees.
"The programme can be the turning point for many of them. They graduate with a realigned set of values and are ready to start fresh."
What next for LSV graduates
During the LSV programme, trainees not only experience military-style discipline, but they also gain NZQA credits and do career planning.
With some career ideas and a fresh CV, the LSV graduates meet with Work and Income staff to look for work or training.
According to Wing Commander Tua Atkinson, employers are very keen to take on LSV graduates.
"Employers and learning institutes come to every course with the aim of employing the LSV graduates or placing them into further training."