As a parent or teacher you want young people to have the best opportunities for employment when they leave school.  
Research shows that it's hard for young people to navigate the world of work and know how to connect and engage with employers. A report into job attitudes found they have more barriers than adults to understanding how to get the job they want.
You can help them to understand that listening, working in a team, and remaining positive when things get tough can be just as important as qualifications in the job market.
The employability skills employers want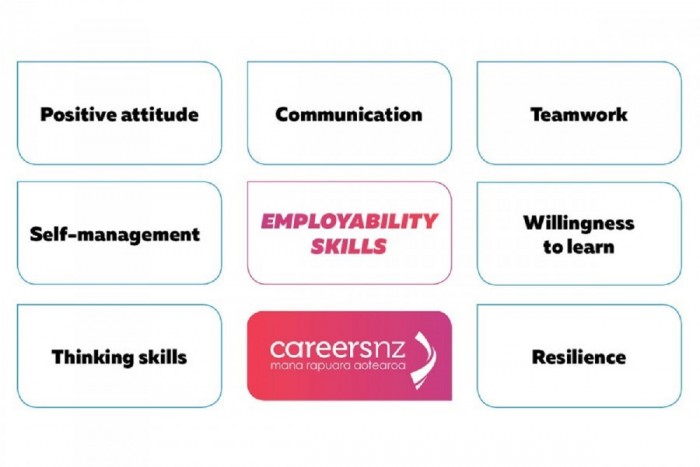 Employers and industry leaders know the employability skills they're looking for in a candidate, and we have some tips on how to help young people to develop them. These skills include positive attitude, communication, teamwork, self-management, willingness to learn, thinking skills and resilience. 
Developing employability skills
You can help young people by talking with them about how to identify opportunities to build their employability skills.  
Ask young people what skills they think are their strengths and what skills they may need to focus on developing. For example, do they need to develop teamwork or communication skills? If so, playing a team sport will help them build those skills.
Here are some activities you could encourage a young person to do to build their employability skills.
Encourage activities outside of school
Take up a sport or musical instrument.
Get involved in community activities like fundraising or volunteer work.
Join an interest group.
Encourage school activities
Extracurricular activities like languages, photography or debating clubs.
Take part in an enterprise or business skills scheme.
Offer to help arrange or manage a school event.
Buddy up with an exchange student.
Encourage activities while at university
Take part in job skills, leadership, or communication workshops run through student services.
Offer to assist the lecturer with classroom planning.
Become a student mentor to assist students from different backgrounds.
Participate in activities like Shadow a Leader where you team up with a business leader and secondary school student to shadow the business leader for a day.
Find out more
Sign up to the Careers Insight e-newsletter for parents