Some IT jobs need your exceptional people skills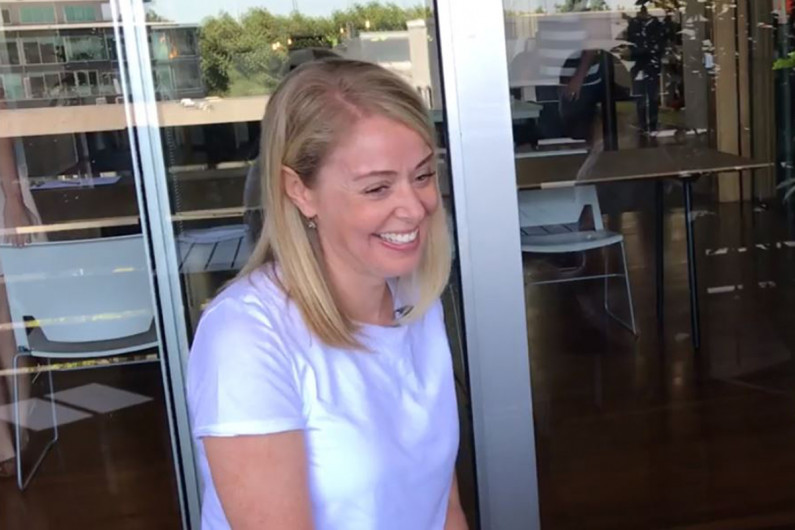 Can you share your vision and bring others along with you? See how Jessica landed her perfect role co-ordinating people as Product Manager for Trade Me property - though she started out in a less than perfect job!
Some IT jobs need your exceptional people skills
As Product Manager for Trade Me's property pages, Jessica's happy she's found her niche – a job in information technology (IT) with a strong focus on bringing people together to create great products.
Share your vision and bring others along with you
"You've got to be a people person because in a digital product management role it's all about communicating the vision and bringing everyone along on the journey." 
And it's a diverse group of people Jessica needs to bring along with her.
There are the software developers in the Trade Me property IT team who build products like apps and search features, the customers like agents and private landlords they're building the products for, and other Trade Me teams like communications, who make sure the projects represent Trade Me's core values.
"You're overseeing the direction of projects, including managing customers' expectations."
Have the desire to learn about new technologies
You need to keep up with new technology so you're familiar with the products you're building for customers, says Jessica. 
But for someone who knew little about property-related IT before coming into the role, she says it's more about having the willingness to learn. And there are lots of opportunities at Trade Me.
"We're always willing to try new things so it comes back to that desire to learn and a desire to do better."
Jessica has achieved a lot in her role, like the innovative project that lets users search a residential address' selling price for free.
"At the time a lot of property companies offered this but charged. We provided the data for free, and you could search using a map on a touch device."
Women have experience they can bring to the IT table
Women needn't fear working in a digital role, Jessica says.
"You're using digital products more than you think you are – the apps on your phone, websites, streaming TV, are all part of life now. So you can have a lot of input into building some great digital products.
"And," she says confidently, "it's a really good role, you get such a wide range of things to do and it can take you in all sorts of directions." 
Explore the job market to get you a step closer to that perfect role
It's this inclination to explore and be open to new directions that got Jessica where she is today. She didn't walk into the perfect job when she left university – the accounts department of a law firm "wasn't really me", she says.
But for people like Jessica's younger self, who aren't sure about what they want to do, she advises to take the next best thing to perfect, as it can end up taking you places you didn't expect.
"I had moved to London and went to a temping agency that placed me in a role at a large furniture retailer that had just happened to launch a website. I answered customer emails that came through the website, and it all just went from there."
Since then Jessica's worked in the online environment for various industries and says to take that leap into the unknown is about having confidence in yourself.  
"Don't be afraid to take a job that you might not think is perfect because you could be surprised what you learn from that job, who you meet and where that might lead to. It's all part of your education."
Get in touch with us for career information and guidance
If you need help with your career decision making you can contact us for career information and guidance between 8am and 6pm every week day, for free.
Call us on 0800 222 733 (free from mobiles)