Taylah's Fees Free success story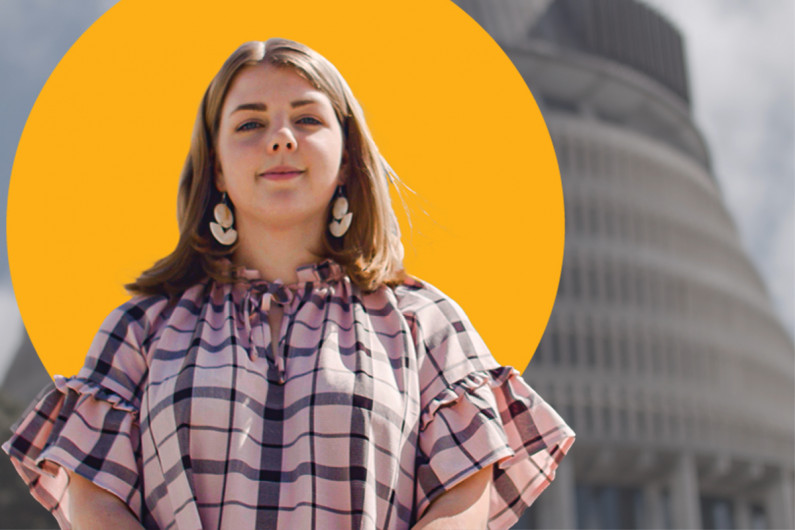 Fees Free made tertiary study a realistic pathway for Taylah.
What's on this page?
Taylah Shuker is passionate about making sure that tertiary education is accessible for everybody. She advocates about this issue as acting president of Victoria University of Wellington Students' Association (VUWSA).
As a student herself, Taylah is familiar with the economic barriers that people face when considering tertiary study. The financial implications of living costs, course fees and textbooks concerned Taylah when she worked out the amount of debt she would have to pay back in the future – a worrying thought that many students can relate to.
Taylah went to feesfree.govt.nz to find out if she was eligible to receive her first year of study fees-free.
"It was very easy, I just entered in my National Student Number (NSN). It was such a simple process."
With the help of Fees Free, tertiary study then became a realistic pathway for her.
"It was really an opportunity for me to remove some of the hurdles that come with attending university," Taylah says.
Reducing the financial burden of studying has given Taylah, like other students receiving fees-free study, the chance to access tertiary education and begin her career pathway.
Transform your life with Fees Free
Watch Taylah's success story
Taylah: I grew up in Nelson and then I moved to Wellington about three years ago to attend Te Heranga Waka, Victoria University of Wellington to study Japanese, Public Policy and Law.
And then from there, I managed to get involved in student advocacy and I'm currently the VUWSA's, Victoria University of Wellington Students' Association President. And the reason I got into this role is I was really passionate about student advocacy and making sure that education was more inclusive, accessible and equitable.
I really encourage by supporting students or finding ways to support students financially. We're interested in welfare and engagement and how we can sort of bring all of these things together to really create a sense of community.
Before I came to university, I was quite concerned with the economic cost. You know, being a student that's quite financially difficult to kind of focus on your living cost but also the cost of actually attending university in terms of course fees and also course content and things like that.
I found out I was eligible by going to feesfree.govt.nz. It was very easy, I just plugged in my National Student Number and I found out I was eligible, and it was just such a simplistic process.
I think Fees Free to me was really an opportunity for me to remove some of those hurdles that came with attending university. And I also think it's gonna have huge implications in terms of some of the stress that I have in terms of the debt that I will face in the future.