Tech leader wants internship system for IT graduates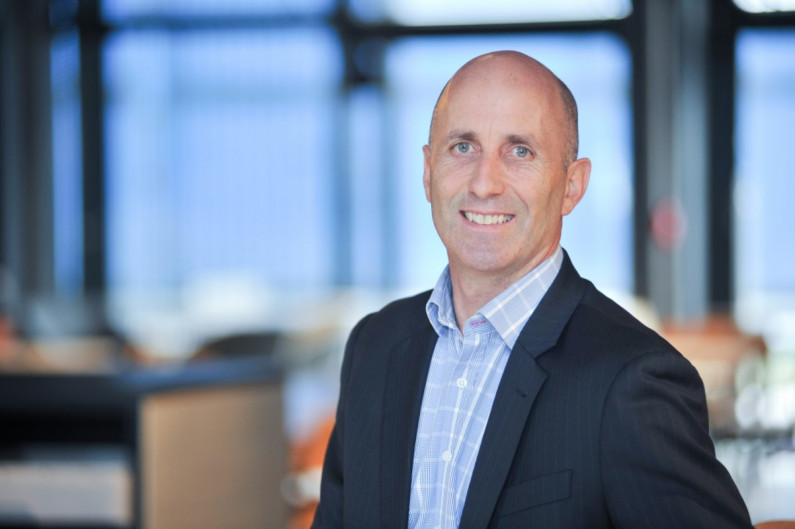 Employers can help IT students get into the tech sector by creating more work experience opportunities.
What's on this page?
New Zealand's technology sector is booming but employers are struggling to find skilled workers, forcing them to recruit from overseas.
Yet many IT graduates say they can't get jobs because employers tell them they don't have workplace experience.
Tech sector employers want staff who can work in an agile environment and across different teams, and present information or get their ideas across.
However, many university courses don't teach students these work-ready skills.
NZ Tech chief executive officer Graeme Muller calls this a skills mismatch. The tech sector is creating jobs, but the education sector is producing students that can't take them.
Muller believes internships could be part of the solution to the skills mismatch problem.
New IT jobs not entry-level
Based on the numbers, choosing a career in the tech sector is a good idea.
The industry created 14,000 new jobs in 2016 – nearly three times more than the 5,090 students who graduated the year before with computer science or information technology degrees. The median salary is just under $85,000, compared to the New Zealand median of just under $49,000. New Zealand tech exporters earned more than NZ$10 billion in 2017.
But the new positions are not entry-level. Employers want workers who can do more complex jobs, manage teams, make presentations to customers or take a complex task they're working on and develop it with a team.
Ten students for every internship
There are few opportunities for graduates to get internships or entry-level jobs.
Summer of Tech, a not-for-profit initiative, aims to place students in IT and related courses such as digital marketing in internships. However, in 2017 businesses could only provide about 200 internships for the 2,000 graduates who went through Summer of Tech boot camps to prepare them for work placements.
The difficulty is that many businesses are young and still growing so they don't have time or resources to put into developing entry-level workers.
New Zealand has three recently-formed ICT Graduate Schools, in Auckland, Wellington and Christchurch, which can help students move from education to employment. About 235 students were enrolled across the schools in 2017.
Muller says some university courses also approach NZ Tech for help putting students into work placements.
Although the number of internships compared to graduates is low, employers in the tech sector say they value interns.
NZ Tech and IT Professionals surveyed 500 firms and found that 80 percent of respondents had taken on an intern in the last 12 months – mainly through their own individual internship programmes.
Looking at pharmacy and law school schemes
Muller thinks the technology sector would benefit from having a central system for organising internships rather than businesses organising their own.
"We need a better structure and approach around internships, a better shared model for internships," he says.
He points to the models used by pharmacy and law schools.
Pharmacy students must gain clinical experience by doing placements as they study, while law firms compete with each other to attract the best graduates into internships.
How an internship system could work
All students coming through with relevant degrees could be profiled on a central platform, Muller says.
The platform could also include support for organisations wanting to take these students on.
The skills employers want could be embedded into the scheme, he says. Employers could set aside tasks which an intern could do.
"Once you've got a system running, every six months you'd get a new person who you knew could do testing, for example."
When the student returned for another work placement, the employer would know the student had some new skills which could be used on different tasks.
"You've got this really low cost labour, it's getting a return and they develop some experience with you."
The tech sector should be searching for the best students and finding ways to bring them into the industry, Muller says.
More internships will help students
Internships make it easier for students to move from study to the workplace.
If more internships are available to students, they could be an important part of the solution to the skills mismatch in the tech sector.