The gig economy - you don't have to work 9 to 5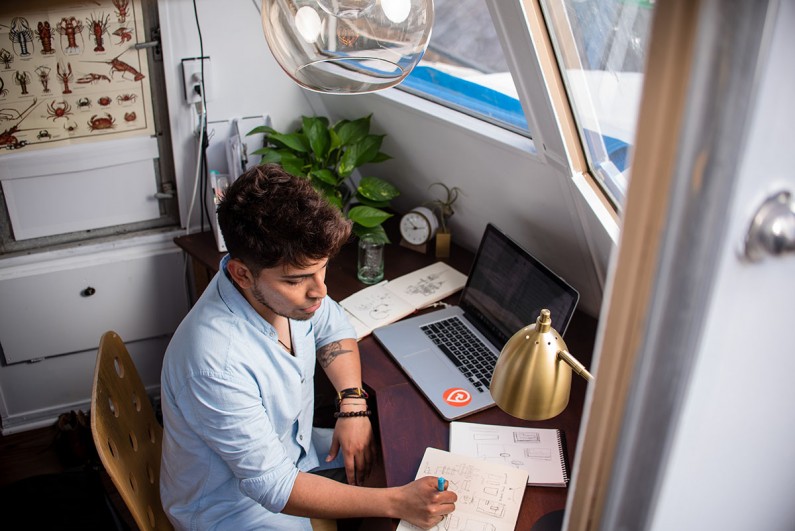 If the thought of working a 9 to 5 job makes you break out in a cold sweat then the gig economy might be for you.
What's on this page?
In the gig economy you work as a freelancer – taking on different short-term 'gigs' or jobs for a variety of clients. You can take control of how you work, when you work and where you work.
Driving for Uber, freelancing as a writer, or creating one-off commissioned works of art are all examples of gigs in the gig economy.
The pros and cons of the gig economy
There are lots of benefits to working in the gig economy but there can be drawbacks as well. It's important to be aware of all aspects before deciding if the gig economy is for you.
Pros
Flexible working
A major benefit is having control of when, where and how much you work. No longer do you have to sit behind a desk all day.
Follow your passions
Because you choose what gigs you take on you can pick those that interest you most.
Earn extra income
Some people work a regular full-time job and take on side gigs to earn extra money.
Opportunities to develop new skills
You can develop a range of skills by picking a variety of different gigs. One gig you might design a website, the next you might create a marketing campaign.
Cons
Gaps in employment
Just because you can choose the jobs that interest you doesn't mean you'll be chosen for them. In the gig economy it's not uncommon to have gaps in employment, especially when you're starting out.
Lack of job benefits
Traditional employees tend to receive benefits from their employers like employer KiwiSaver payments, health insurance, and access to company cars. Gig workers don't have access to these kinds of benefits.
Lack of career development opportunities
While being a gig worker can give you opportunities to try out new things and gain new skills, career development can be difficult to achieve. In a traditional job you usually have access to career development programmes and opportunities that gig workers are unable to take advantage of.
Getting started in the gig economy
If you decide the gig economy is for you, follow these steps to get started.
Step 1: Plan and prepare
Work out what skills you have and the type of work you want to do then research what kind of competition you might have.
It's also important to put together a budget. It may take a while until you get regular work so it's important you keep your finances in check.
Step 2: Network and market yourself
Networking is important and is the best way to access the hidden job market. Take advantage of your networks, get along to industry events and contact employers in your search to find gigs.
Marketing yourself is one key to success in the gig economy. Having a well-developed social media presence and an online CV or portfolio of work can help you secure gigs.
Step 3: Find opportunities online
The internet is an important tool for people in the gig economy and there are many websites that connect clients with workers. Websites like Upwork and Freelancer are popular places to find freelance work. Traditional job vacancy websites may also feature freelance opportunities.
Find out more
Sign up to the Careers Insight e-newsletter for job hunters