What were the job trends of 2018?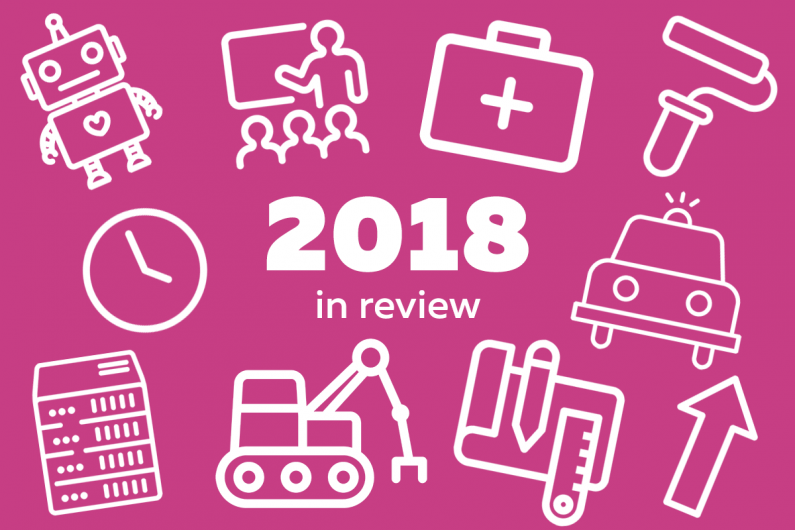 Explore job trends, check out which jobs are in shortage, and find out the most popular jobs on careers.govt.nz this year.
What's on this page?
Another year is coming to an end – so what better time to reflect on the job trends of 2018?
This year saw low unemployment, automation and artificial intelligence start to play more of a role in the world of work, and people shortages continue in a number of jobs and industries.
4 job trends from 2018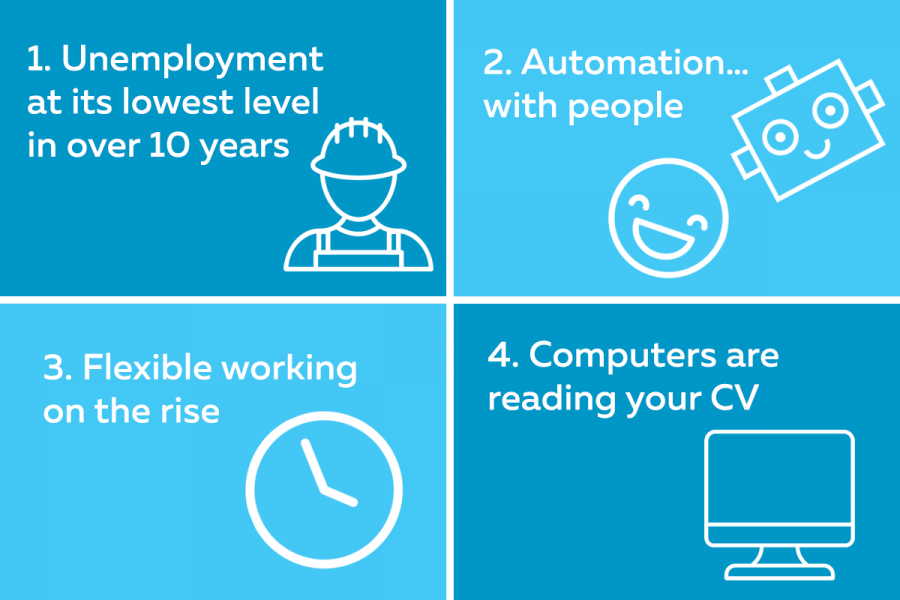 1. Unemployment at its lowest level in over 10 years
In November 2018, Stats NZ announced that unemployment in New Zealand was at its lowest level in over 10 years, falling to 3.9 percent. When unemployment is low it can create a tight labour market – increasing a job seeker's chances of finding work.
2. Automation…with people
Automation is here to stay, but the importance of people hasn't been forgotten. According to Hays Recruitment, employers are now focused on having a balance between human workers and automation.
3. Flexible working on the rise
The idea of working 9am to 5pm, Monday to Friday is changing. More people are working flexible hours that suit them better, with some only working four days a week. New Zealand company Perpetual Guardian started a four-day working week – with employees still getting paid for five. Not only did stress levels drop, productivity (the amount of work being done) went up by 20%.
4. Computers are reading your CV
Computer software is playing an increasing role in the hunt for new employees, with applicant tracking systems (ATS) being used by more organisations. These systems scan CVs for keywords relating to the job applied for – and only CVs with those keywords move onto the next stage of the hiring process. Because of this, it's important CVs are formatted in an easy to read way and are tailored for the job applied for.
Jobs in shortage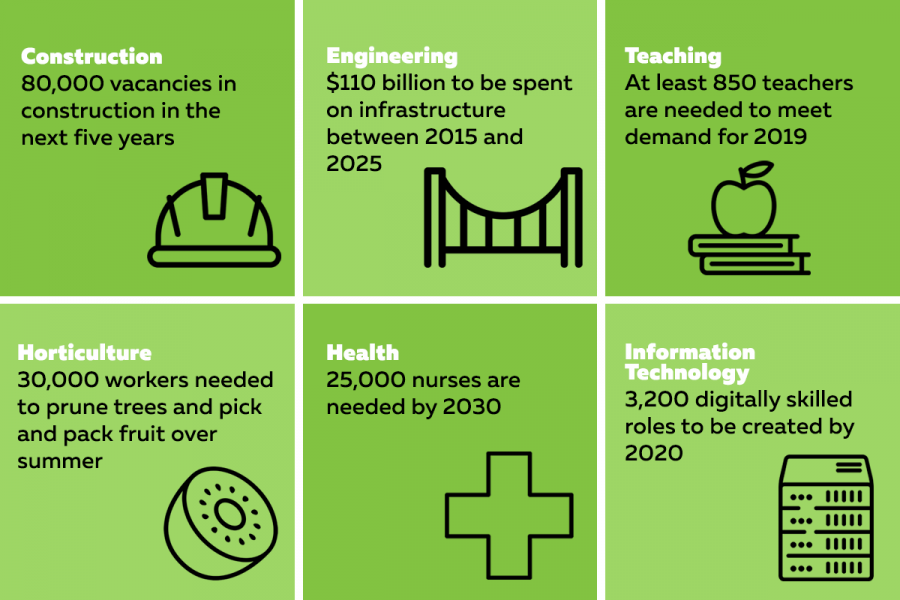 In 2018 there have been skill shortages in a variety of industries, including:
Construction
Over the next five years, the Building and Construction Industry Training Organisation predicts there will be more than 80,000 new and replacement job openings.
Engineering
Engineers of all kinds are in demand – particularly civil and structural engineers, chemical and process engineers, and electrical engineers.
Teaching
Teaching shortages have been in the spotlight this year. As of November 2018, at least 850 new teaching staff are needed to meet the demand from primary and secondary schools in 2019.
Fruit picking and packing
According to Horticulture New Zealand, 30,000 workers are needed to prune fruit trees and pick and pack fruit over summer.
Health
As a result of New Zealand's ageing and growing population, demand is high for a variety of health related jobs – leading to shortages in many areas.
Information technology
With New Zealand's technology sector continuing to grow there are a number of IT roles in skill shortage, including software tester, web developer and systems analyst among others.
Find out more about jobs in skill shortage on Immigration New Zealand's website:
Top 10 most searched for jobs on careers.govt.nz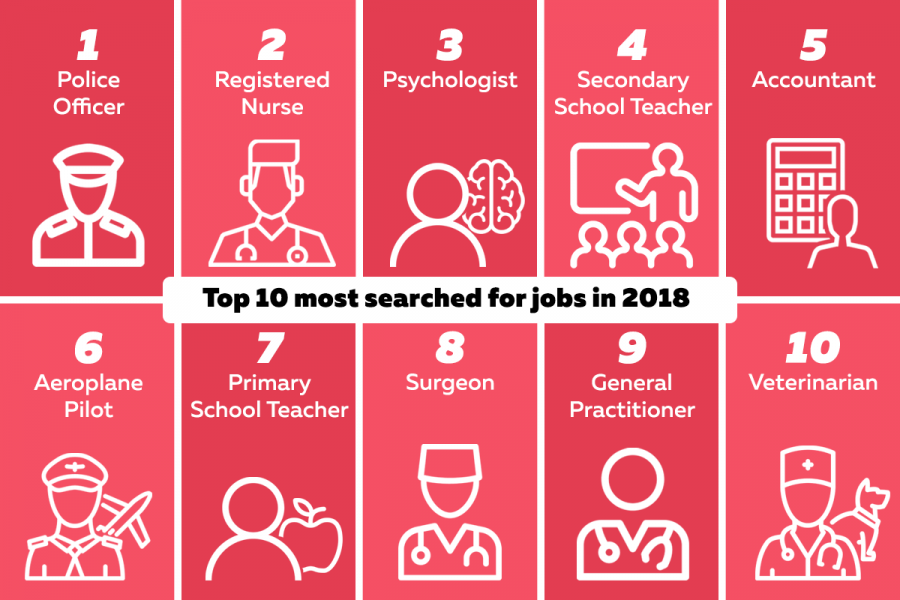 The top 10 most searched for jobs on careers.govt.nz show a trend of interest in jobs in the education and healthcare industries – but police officer remains the most popular job on our website.
Interestingly, jobs in the construction, engineering, and information technology industries don't show up in the top 10 at all despite the skill shortages in those industries.
Need help?
If you're on the job hunt or feeling inspired to try something new in 2019 we've got lots of resources to help you with career planning, getting into study or training, and job hunting. Plus, if you do need to study or train, you might be able to get your first year fees-free!
Find out more
Sources
BCITO, 'BCITO: Diversity the Key to Construction Success', 31 October 2108, (www.scoop.co.nz).
English, B, 'Plan Shows $100 Billion Infrastructure Projects' (media release), 21 October 2016, (www.beehive.govt.nz).
Hays, '10 Talent Trends for 2019', 19 November 2018, (www.hays.net.nz).
Hipkins, C, 'New Plan to Address Teacher Shortage', (media release), 14 October 2018, (www.beehive.govt.nz).
Horticulture New Zealand, 'Increase in Pacific Worker Numbers Good For Horticulture', 6 November 2018, (www.hortnz.co.nz).
Immigration New Zealand, 'Immediate Skill Shortage List', accessed December 2018, (www.immigration.govt.nz).
Immigration New Zealand, 'Long Term Skill Shortage List', accessed December 2018, (www.immigration.govt.nz).
Jobscan, '8 Things You Need to Know About Applicant Tracking Systems', 30 August 2018, (www.jobscan.co).
Nadkarni, A, 'Perpetual Guardian Makes Four-Day Week Permanent', 2 October 2018, (www.stuff.co.nz).
Stats NZ, 'Unemployment Rate Falls to 3.9 Percent', 7 November 2018, (www.stats.govt.nz).