What to expect at university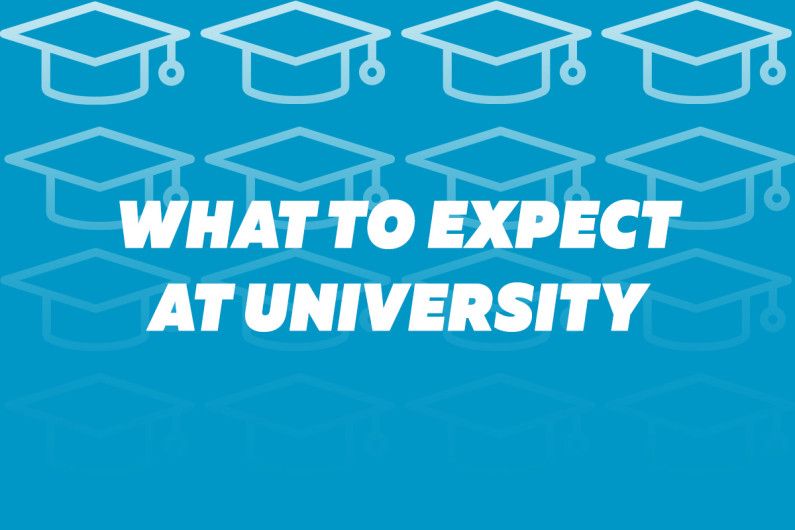 Find out what you can expect before and after starting university.
What's on this page?
Before you start studying it's important to know what to expect from university and what you'll do before and after starting study.

You'll also meet a variety of staff at university, including lecturers, tutors, subject librarians, proctors and deans. Learning about these staff will help you to transition into university life.
What you'll do before starting study
Admission and enrolment
Your first step to starting university is applying for admission. Admission to university is based on your qualifications, grades, age and experience. Admission varies depending on your circumstances. For example, if you don't have a university entrance qualification you can apply for special admission based on your life and work experience.

Subjects such as medicine or law require you to complete a year of special study before you can gain admission into the main study programme.

If your admission is accepted, you can apply to enrol for your course or courses. Being enrolled means you're signed up for a course.
Orientation week
Orientation runs for a week leading up to the first day of university. Orientation week includes activities and events that help you to know what to expect when you start, understand the university environment and meet new and returning students.

Some important activities and events to attend include:
course advice and planning
campus tours
qualification introductions.
As orientation week leads up to your first day, it's also important to:
enrol for courses
check emails for announcements and course information
set up your online university account
understand and confirm your lecture timetable
locate your lecture theatres
buy your course books and textbooks
ask questions at student services if you're unsure about anything.
What you'll do after starting study
First week
On day one, you'll attend your first lectures . Lectures are educational talks or presentations run by lecturers in lecture theatres.

You'll also sign up for tutorials during your first week. Tutorials are small classes that focus on developing further understanding of lecture material.

If your university runs on the semester system, you would have two academic terms or "semesters" per year. Under the trimester system, you would have three academic terms or "trimesters" per year.
Practical work
If you study science or another practical subject, such as engineering, you'll sign up for laboratory classes (labs) and workshops. Labs and workshops are similar to tutorials in that they're designed to develop further understanding of lectures, but focus on scientific or practical study and training.

Depending on your course, you may also gain practical experience alongside your study, such as taking part in work placements.
Coursework
You'll be expected to manage your own studies and finish assignments on time.

You may need to visit the library to do research, find a textbook or meet with others to work on group projects.

If you have questions about coursework, email or talk to your lecturers. You can also talk to your tutors or raise questions about coursework during tutorials. Student services offer additional learning support to help with assignments.

All the work you submit must be your own. Universities use software to check for plagiarism when students submit assignments. Plagiarism means taking someone else's work and presenting it as your own. If you plagiarise, you may be penalised.
Support networks
If you have questions or concerns about lecture material or coursework, contact your lecturer or tutor for advice.

You can also talk to your faculty dean about your programme of study, or talk to other faculty deans if you're thinking of changing your type of degree. A faculty is a specific area of study, such as a faculty of engineering.

Other support available for university students includes:
enrolment and course advice
graduation and career advice
English language support
libraries and learning services
Māori and Pacific support
refugee support
international support
disability support
health and counselling
financial support.
Updated 25 Mar 2021