Student life
What kind of course work can you expect? What type of accommodation is right for you? Find out about what student life is like, and how you can prepare.
What's on this page?
Becoming a student is often the first step to independence, particularly if you are moving away from home. You'll get to meet lots of new people and there are lots of chances to socialise. However, you may find yourself struggling to achieve your study goals.
Student life is different for everyone. If you want to get a taste of what student life can be like, have a look at education providers' websites. With student stories, pictures and videos, they aim to give you a feeling for what life on campus is like. You can usually find useful information about course work, finding accommodation and how to get started as a first year student.
How can I prepare for student life?
Talk to people who have done the course or degree you're doing. They may be able to give you tips and advice about the workload, and make suggestions for how you can prepare.
If you're moving to a different place, try to arrive a few days before you start your course. That way you'll have time to get familiar with the town/city layout, and learn your way around.
Work out how you will get around. If there is no suitable public transport in the city, can you get a bike or car? Do you need to get a driver's licence?
If you're moving into a flat, ask your parents if you can take any furniture with you (eg bed, dresser, desk, chair, sofa). Otherwise, start gathering stuff together from secondhand shops. If you're going away to study, it may be easier to leave this until you get there!
Decide on your accommodation early on. If you want to live on campus, you'll need to get in early. If you're going flatting, getting in early gives you more choices.
Think about doing holiday work to help you earn and save money for the year ahead.
Course work
Course work will be different at each education provider. Check out your education provider's website for specific information about course work. This can help you to plan for the work and keep it on track. The website may also let you know where you can go for more help if you have problems.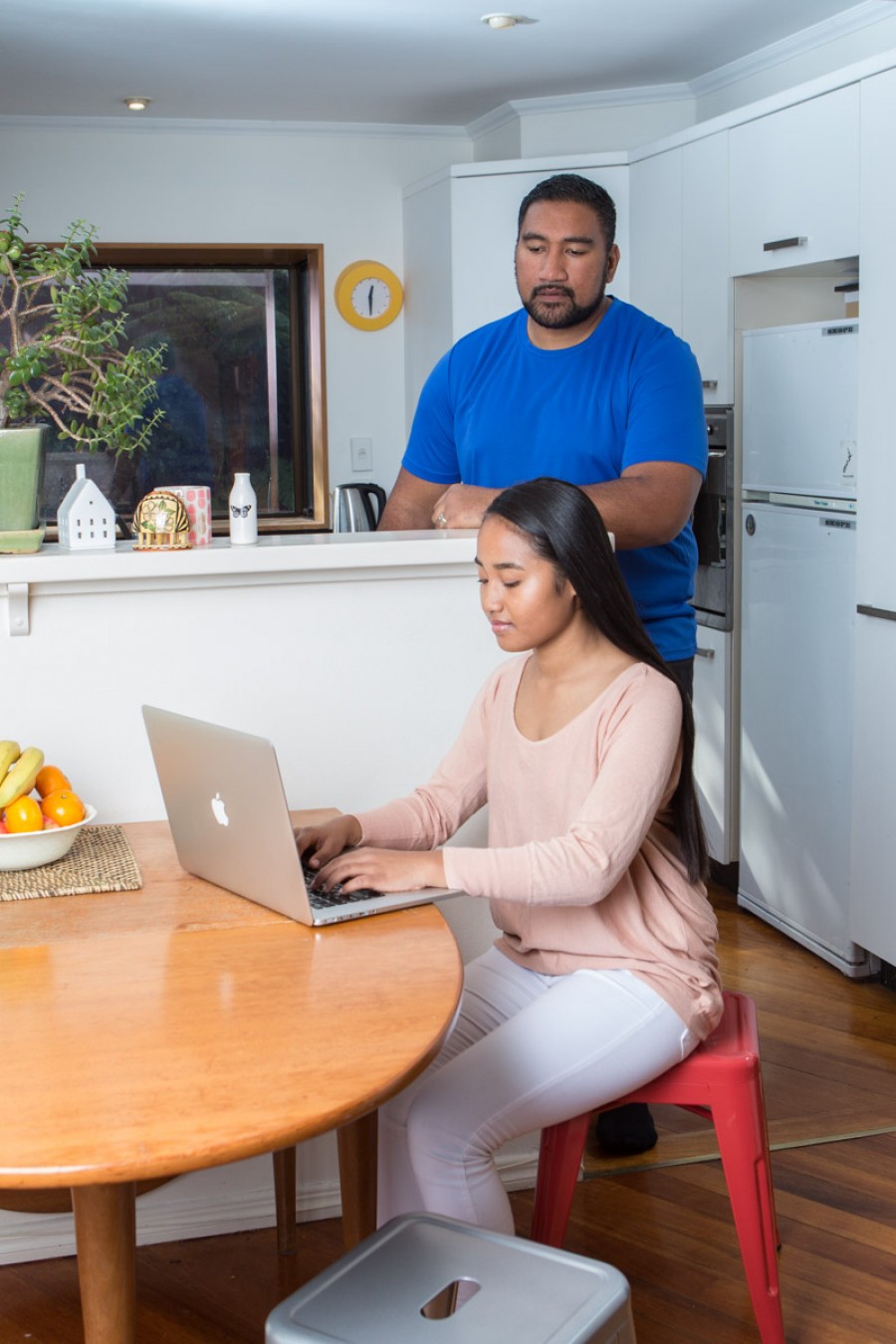 How to choose papers and courses
Choosing papers in the first year of university may be difficult. Don't be afraid to ask former students or a student adviser for help. Often you will find more information about this on education providers' websites.

Colleges of education, polytechs and institutes of technology usually plan out the course content for you. Going to classes may be compulsory to pass your course.
How do you set realistic goals and plan timetables at uni?
It's tempting to try to achieve too much in your first year of study, which is common with new students. This can leave you feeling overwhelmed and unmotivated, because you may not leave enough time to do course work or take time out from study. Remember to leave time for things such as preparing for lectures, part-time work and spending time with friends.
You also need to consider what time of day best suits you for classes. For example, would you schedule lectures for Mondays at 8am if you knew you were not a morning person?
Ask older students how they plan their timetables. You can learn from their experiences and get valuable advice.
Why should you go to lectures, classes, tutorials or labs?
Classes or lectures can be less structured than at school. You may have many opportunities to do other things instead of going to class. For example, it may seem more appealing to hang out with your friends.
However, you need to be aware that when exam time comes you may have to spend a lot of time in the library looking up what was taught during the lectures you missed. You may not even be sure what's asked of you for the exam.
Try to take a sensible approach to attending lectures and classes – they are worth it. If you take good notes you can use these to do targeted research. This will give you time later to do the fun things that come with being a student.
It is sometimes mandatory to attend classes or lectures, so you should always check this with your education provider before classes/lectures begin.
Why should you speak to your lecturer, teacher or tutor?
It is good to ask your lecturer or teacher any questions you may have about the course work. If you don't like doing that in front of other students, visit them at their office.
Every lecturer has different ideas about assignments and how information should be presented. For example, an English lecturer may favour a certain writing style. It can help your grades to find out what they prefer.
What if you don't like your course?
You may find that the course you have chosen is not what you expected. Speak to a student adviser at your education provider if you have any doubts. You can usually switch courses in the first few weeks of a semester. Take time to find out what you really want to study.
Ask different people and older students about their experiences and go to lectures for other courses to see if they would suit you better.
If you want to switch your subjects when you are further into your study, you may be able to cross-credit your current achievements. Check with a student adviser.
What are my housing options?
There are several accommodation types you can choose from if you decide not to stay at home. The best accommodation depends on your own preferences. You'll have to weigh up your preferences for how you want to live with what you can afford. Some things to think about are:
Would you prefer to have your own place?
Would you prefer not to live alone?
Do you like socialising and meeting lots of different people?
Do you know a few people who are going to the same place to study and would you really like to share a place with them?
Would you want to live right on campus?
Would you prefer an organised environment such as a hostel?
Do you enjoy a family environment?
Some housing options
A flat with other flatmates
You can set up a flat of your own, or move in with others. Setting up a flat might mean you are the head tenant, responsible for finding flatmates, and organising electricity and phone accounts. This can be a lot of work and responsibility. Joining an established flat avoids these issues.
Campus student accommodation
Living on campus means you'll save time and money getting to class. In fully-catered hostels, meals are also provided by the hostel. Hostels and other forms of on-campus accommodation can be very sociable, and are a good place to make friends. Spaces can be limited, so you'll need to apply for a room well in advance.
Privately run hostels
These are usually close to the campus, and often run by church or other community groups. They often have a more communal approach, with some shared chores, shared bathrooms and living spaces.
Living with relatives
This gives you an experience of living away from home, but you'll be living with people you know and trust. This option could also be reasonably cheap, but you'll need to work out up front whether you'll be paying board, and if so, how much. Discuss the ground rules with your relatives first, so you know what's expected.
Private boarding
This involves living with a family in their home and paying board. Full board usually means all meals are provided. Part board, which is cheaper, means some or no meals are provided. The situation can vary, so you'll need to work out with the family beforehand what is expected of you. (For example, you may have to help out with housework or cooking.)
Living alone
Living alone in a flat, bedsit or studio can be quite expensive, but a good option if you like your privacy and independence. If you want a little more security, a place that is attached to or on the same property as a bigger house might be a good option, as you have neighbours close by.
Meeting people and making friends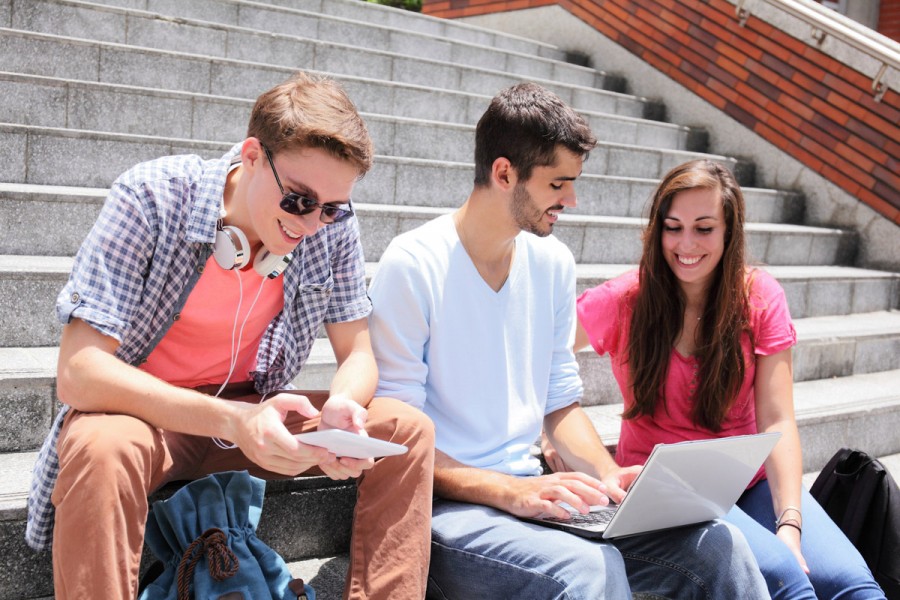 You may be living away from home for the first time. When taking care of your own finances and searching for accommodation in a strange place, your family cannot always be there to support you.
How to meet people
Some students find it easiest to make contact with other students in the first week of study, as everyone is new. Just start speaking to others and you will be surprised at how easy it can be.
It could also help to make contact with friends and family who already live in the town or city you will be studying in. Ask them lots of questions about all the things you can do in, and should know about your new home. This will make you more confident and you will soon find new friends.
Even if you are not on the same wavelength as some of the people you meet, you may meet other people through them.
You can also join student clubs and sports teams to meet people with the same interests.
Updated 17 Jan 2019