COVID-19 and industries with jobs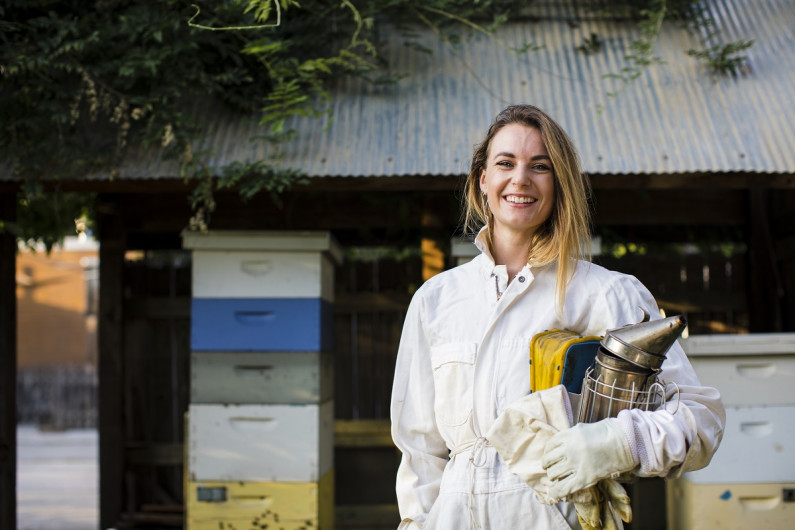 Plans for recovery and what industries offer jobs.
The COVID-19 pandemic is causing economic disruption worldwide. 
Many New Zealanders have lost jobs, especially in hospitality, tourism and retail.
This page lists industries that might have jobs, and initiatives to help people find jobs.
Note that as the current economic situation is changing daily, our information is also subject to change.
Industries with jobs
Infometrics report that some industries, such as science and information technology, public administration and safety, administration and support expect job growth of 6% by 2025. Construction and some manufacturing will have 3-4% more people by 2025. 
Education and training, food and fibre will grow.
There will be some recovery in retail, tourism and hospitality, according to Infometrics, but these industries won't employ as many people as before the COVID-19 pandemic by 2025.
Aviation
While demand for pilots and aviation engineers is low, job opportunities have been made for them in industries such as engineering and public transport. Rocket Lab has recently opened an apprenticeship in aerospace engineering for aviation engineers.
Construction and infrastructure
The Government may fast-track resource consents for infrastructure projects. That means we'll see new jobs in areas such as roading, walking and cycling, rail, housing, sediment removal from silted rivers and estuaries, wetland construction, flood management and landfill erosion prevention.
However, residential construction is predicted to decrease by 20%. The Government's plans to build 8,000 more state homes may help to offset this.
Community health and contact centres
Affected workers with customer service experience will have the opportunity to train for a new career in growth industries such as community health and contact centres. Health care assistants are particularly in demand.
The Ministry of Social Development (MSD) are working in partnership with these industries to offer free on-the-job training and online courses with NZQA unit standards.
Conservation 
There was funding of over $1 billion in Budget 2020 to create 11,000 new environmental jobs in the regions. The Department of Conservation (DoC), in partnership with councils, iwi and community organisations, is identifying conservation and biodiversity projects needing workers across the country.  
Some forestry workers have already found new work in bush track maintenance, tree planting, and pest and weed control.
People working in new conservation roles can develop skills on the job and gain relevant conservation qualifications online.
Food and fibre
The food and fibre industry already has demand for seasonal and long-term roles. The industry has targeted those people formerly working in hospitality, aviation and tourism to help fill role gaps. Kiwifruit pickers, dairy and beef workers, beekeepers and vineyard pruners are particularly in demand.
Part of Budget 2020's investment in jobs and training will involve rapidly retraining about 10,000 hospitality and aviation industry workers for food and fibre industry jobs.
With restrictions on migrant workers entering New Zealand and many of those already here expected to leave the country, there are lots of vacancies for immediate-start seasonal workers in crop farm and dairy farm work − a first step to more skilled roles.
The Government has released funding to the agritech industry, which should increase job opportunities for agricultural engineers, biotechnologists and agricultural and horticultural scientists.
Forestry
Before the COVID-19 pandemic there was a shortage of forestry workers.
The industry saw some job losses over lockdown, but it's expected that many workers will return to work at Alert Level 1.
Health
The demand for health professionals continues to be high. In particular, health care assistants, mental health workers, psychologists and other medical specialists are needed urgently.
Teaching
There is still a shortage of early childhood, primary and secondary teachers, especially in Auckland. 
Tourism
Opportunities in foreign tourism will remain severely limited without international visitors, with an estimated fall of 91%. However, some tourism businesses may benefit if a travel bubble is set up with other countries with similar COVID-19 rates.
A surge in post-COVID-19 domestic holidays is expected, but travel is likely to be on a budget and overall domestic tourism is set to fall by 21%.
Tertiary education
A sharp fall in employment opportunities usually leads to more people, particularly young people, going into tertiary training or extending their studies. It's predicted that course or apprenticeship enrolment will increase by 8% in 2020.
The Government's free targeted vocational and tertiary education and training for all New Zealanders over the next two years could see an increase in learners. This may open up opportunities for course tutors and administration staff.
Sources
Anthony, J, 'Coronavirus: Cabinet Approves New Legislation to Fast-track Resource Consents and Boost Economy as it Emerges From Lockdown', 3 May 2020 (www.stuff.co.nz).
Devlin, C, 'Budget 2020 More Than $2 Billion to get Kiwis into Jobs Post Covid-19', 14 May 2020, (www.stuff.co.nz). 
Jenkins, M, 'The Labour Market, A Rapid Review 04', April 2020.  
Lynch, J, 'Budget: New trades, Apprenticeships Investment 'Never Seen' in Years  ̶  BCITO', 14 May 2020, (newshub.co.nz).   
Martin, R, 'Dairy Sector Wants New Zealanders to Consider Farm Work as Labour Shortage Looms, 4 May 2020, (www.rnz.co.nz).
New Zealand Government, 'Government Pulls Forward Biosecurity, Conservation Projects to Provide Work', (media release), 10 May 2020.  
Olson, B 'Examining New Zealand's Slow Path to Recovery', 24 June 2020, (www.infometrics.co.nz).
Staff reporter, '"Huge Surge" in Pipeline for Tourism  ̶  Survey', 21 April 2020, (tourismticker.com).
Whiteford, A and Olsen, B, 'Examining the NZ industries Hit Hardest by the Covid-19 Pandemic', 21 April 2020, (infometrics.co.nz).
Updated 24 Jul 2020