Secretary
Hēkeretari
Alternative titles for this job
Secretaries format and proofread documents, and carry out other administrative duties in support of managers, legal professionals, and other professionals.
Pay
Source: Hays Recruitment and Trade Me Jobs, 2015.
Job opportunities
Chances of getting a job as a secretary are poor, due to strong competition for vacancies.
Pay
Pay for secretaries depends on the organisation they work for, their level of experience, and whether they are legal or medical secretaries, or general secretaries.
General secretaries usually earn between $36,000 and $67,000 a year.
Medical and legal secretaries usually earn between $43,000 and $68,000.
Sources: Hays Recruitment, 'The 2015 Hays Salary Guide', 2015; Trade Me Jobs, 'July-December 2015 Salary Guide', 2015.
(This information is a guide only. Find out more about the sources of our pay information)
What you will do
Secretaries may do some or all of the following:
word process and format letters, reports, court documents, wills, medical reports, and complaints
proofread documents
arrange appointments and meetings
handle incoming and outgoing mail and email
take and transcribe dictation
plan and organise functions and travel
do accounts and billing work.
Skills and knowledge
Secretaries need to have knowledge of:
word processing
correct spelling, grammar and vocabulary so that they can proofread documents
basic maths and accounting.
Secretaries specialising in legal or medical secretarial work also need to have knowledge of relevant terminology, procedures and documents.
Working conditions
Secretaries:
usually work regular business hours
usually work in offices, though medical secretaries work in medical centres or hospitals, and legal secretaries may work for judges in courts 
may work in stressful conditions as they often need to meet deadlines.
What's the job really like?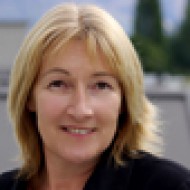 Sheila Sharpe
Legal Secretary
Sheila Sharpe loves her job as a legal secretary, providing administrative assistance to lawyers. "It's a great life, it's a great job. It's a really interesting, mind-expanding business."
Doing things quickly and accurately to meet deadlines
Sheila works in litigation for a busy law firm and makes sure that all the work gets done on time. "Getting the work out in a timely and accurate fashion, because of the pressure of deadlines, can be a challenge. You've got to be flexible, you can't be a clock watcher. Timing of work dictates everything."
She describes her daily routine as "doing work quickly and accurately, co-ordinating work among the administration team, organising diaries and tidying things up".
Finding work that holds your interest
As the firm Sheila works for does legal work for the local council, a constant stream of work has to be turned around fast. "It's interesting work. You're working with the council and it's your town, so it's actually quite good if you have an interest in current affairs."
Sheila is proud to work for a firm with a good reputation. "It's a well-known firm so I do like telling people that I work there. I've got a good level of respect for the people I work for because I think they're all really clever people."
What's hot
Getting to work for a team of professional people.
Having variety in your day.
What's not
The pressure of deadlines.
Usually working for several managers, and co-ordinating a heavy workload.
Entry requirements
There are no specific entry requirements to become a secretary.
However, administrative work is useful, as is work experience in a law firm or courthouse (if you want to be a legal secretary), or a medical centre or hospital (if you want to be a medical secretary).
Completing a certificate in business administration is also helpful, but not essential.
Legal secretaries may study on the job towards a Legal Executive Diploma. Medical secretaries may study on the job towards a Certificate in Medical Terminology.
Secondary education
NCEA Level 2 English, maths and computer studies are useful.
Personal requirements
Secretaries need to be:
good at communicating
reliable and responsible
good at planning and organising
accurate
able to keep information private
able to work well under pressure.
Time management and communication are the most essential qualities because you're working for two or three people and balancing their workloads.

Penny MacAskill

Legal Secretary
Useful experience
Useful experience for secretaries includes:
word processing and data entry
reception work
administrative work
customer service
work at a legal agency, courthouse, or as a court reporter
work at a medical centre or hospital.
Physical requirements
Secretaries spend a lot of time using computers, so it is important that they know how to use computer equipment properly to avoid occupational overuse syndrome (OOS).
Registration
Secretaries can choose to join the Association of Administrative Professionals New Zealand, but membership is not compulsory.
Find out more about training
Association of Administrative Professionals NZ

enquiries@aapnz.org.nz - www.aapnz.org.nz
Check out related courses
What are the chances of getting a job?
Declining number of secretaries
The number of secretaries is falling, as duties they have traditionally performed are increasingly being taken on by people in other positions. For example, barristers and solicitors now often do administrative and secretarial work themselves, meaning fewer legal secretaries are needed. Receptionists and/or administration officers may do the secretarial work that medical secretaries traditionally did in medical centres and hospitals.
Job opportunities for secretaries are further limited by low staff turnover.
As a result of these factors, competition for vacancies is strong. Successful candidates are experienced, with strong administrative skills and the ability to meet tight deadlines.
Types of employers varied
Secretaries work for:
law firms
businesses and financial institutions
large companies with in-house legal teams
government departments
health organisations.
Sources
Hays, '2015 Hays Salary Guide', 2015, (www.hays.net.nz).
Hays, 'Quarterly Report, April-June 2016 – Office Support', 2016, (www.hays.net.nz).
Ministry of Business, Innovation and Employment, '2006-2014 Occupation Data' (prepared for Careers New Zealand), 2015.
Robert Walters, '2015 New Zealand Salary Survey', 2015, (www.robertwalters.co.nz).
(This information is a guide only. Find out more about the sources of our job opportunities information)
Progression and specialisations
Secretaries may specialise in legal secretarial work, or become personal assistants to managers.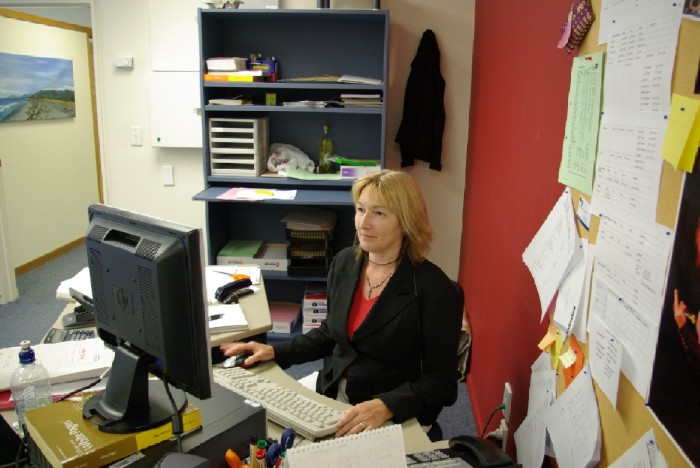 Last updated 11 July 2018