Collision Repair Technician
Kaihangarau Tinana Waka
This job is sometimes referred to by alternative titles
Collision repair technicians repair or replace body parts of cars, trucks or other vehicles that have been damaged.
Pay
Collision repair technicians usually earn
Source: Automotive Employment NZ, 2016.
Job opportunities
Chances of getting a job as a collision repair technician are good due to a shortage of workers.
Pay
Pay varies depending on skills, experience and qualifications.
Apprentice collision repair technicians may start on the minimum training wage, the minimum wage, or a little more. Pay for apprentices usually increases as they gain skills and unit standards.
Fully qualified collision repair technicians usually earn between $24 and $32 an hour.
Very experienced collision repair technicians or those running their own business may earn more than this.
Source: Automotive Employment NZ, 2016.
(This information is a guide only. Find out more about the figures and diagrams in our job information)
What you will do
Collision repair technicians may do some or all of the following:
talk to customers about repairs and estimate costs
align and reshape damaged panels and frames
remove damaged sections of vehicles and weld in replacements
repair rust
sand and prepare panels and parts for spray-painting
spray paint panels.
Skills and knowledge
Collision repair technicians need to have:
knowledge of metals and vehicle parts
skills in repairing, fitting and preparing vehicle panels and frames
an understanding of mechanics
knowledge of spray painting techniques.
Those running their own business need small business skills.
Working conditions
Collision repair technicians:
usually work regular business hours
work in paint and collision repair workshops
work in conditions that can be noisy and full of fumes.
What's the job really like?
Riley checks out collision repair/panelbeating work at Perfect AutoBody in Christchurch – 6.12 mins. (Video courtesy of MITO NZ)
Riley: I'm Riley Lowsley, I'm 16 and we're looking at collision repair.

Clinton: Accidents happen and it's the job of an automotive collision repair technician to fix up the damage. Riley is off to Perfect AutoBody Limited in Christchurch to meet owner and MD, Wayne Houghton.

Wayne: Hi Riley, welcome to Perfect AutoBody. We've got a lot lined up for you in the next couple of days – come on through and let's have a look.

Clinton: Wayne started in the repair business straight out of school and at the early age of 23 bought the business he was working for. He's been running the company ever since.

Wayne: There's never really a dull moment in this industry – no two accidents are the same. You're always dealing with something new and exciting and the technology we're using today is far beyond what most people actually understand or think that we're actually using.

Wayne: This the panel shop, it's the overall workshop. This side here we have the panel shop bays, each of the tradesmen have their own work area, and the tall boards are duplicators, so everyone knows that the tool boards have the same product on in the same area. So that's the general panel shop, and down this end is where more of the structural work is done, and they're all responsible for keeping their own areas nice and tidy and that's a really important part of the industry – keeping all your work bays tidy. It reflects on how they work on the job and it reflects on the end product, when the car comes out the other side for the customer.

Clinton: Before any car can be fixed, a thorough assessment of the damage is done.

Wayne: The insurance company would have the car picked up by tow truck, towed into their salvage yard, at which time we'd get the call to come and have a look at the car and determine whether it's going to be repairable.

Clinton: Photos are taken to record the damage and help the research for the specialised parts.

Wayne: This is a modern car, and they're using modern technology and different types of steels and materials, so it's really important that we know the repair method for the job.

Clinton: Production manager Martin Lane shows Riley a job that's just come in.

Martin: What we've got here is quite a major smash. There's extensive damage – it's been down a bank, plus some under-body damage as well. If we look up here on the plastic bumper we can see that we've got some broken plastic, and the exhaust we can see is buckled and out of shape.

Clinton: Attention to the smallest detail is a big part of the job.

Riley: This is looking like it's going to be quite an expensive job?

Martin: It is, there's a substantial amount of damage. There could be more than $5000 worth of damage – we're not really going to know until we price all those parts out.

Wayne: The career path for a young person coming into this industry now is probably far greater than it ever used to be. Of course you go from an apprenticeship, getting though your apprenticeship training to become a tradesmen and from there you can branch into specialisation into specific vehicles. You may decide that you like restoration-style work or you may particularly like the collision repair side.

Clinton: This Nissan has just been checked in with damage to the front bumper, and Riley is going to follow through the process to fix it up.

Martin: Well you can see the obvious damage is here in this corner, but the client has also said to us that there is some damage on the other side, so we need to look at the whole bar.

Clinton: Apprentice Daniel Bunz has been given the job to put right the polypropylene bumper.

Daniel: Throw it up on this trestle…

Wayne: Modern motor cars are built way differently to what they were 10 years ago or even five years ago. For a young person to start learning that, it's quite onerous, there's a big learning curve for them. Ten, 15, 20 years ago we were generally dealing with materials that were just the same thing day in and day out, but now you have model-specific repair techniques, we have manufacturer-specific repair techniques, so there's a lot to learn in terms of the technology that we're dealing with.

Clinton: The tear's been fixed by welding plastic to the split, and there's deformed area which needs to be straightened with a heat gun.

Daniel: Pretty much, with your gloves on of course, straighten her up…

Clinton: The bumper is sanded to soften, or what's called "feather", the edges of the existing paint. Then it's off to the paint shop to finish it off. For apprentice Daniel it's another job nearly done, and a job that he really enjoys.

Riley: What sort of support and help have you had along the way?

Daniel: The support of your workmates and managers obviously is a big one, as well as the MITO guys that come round and sort out your apprenticeship, it's good.

Clinton: Today's a pretty special day – Daniel's just completed three years of training.

Peter: Well congratulations on the first step of your career as an automotive collision repair technician.

Daniel: Thanks a lot.

Clinton: Training is ongoing, there's always new technology to learn.

Martin: Well Riley, what we're going to do here is we're going to measure a car that has sustained a substantial amount of damage in the front. We use a car align system, which is a chassis straightening system and a measuring system all in one.

Clinton: The software is programmed to know the precise dimensions of the car. If the chassis has been twisted, the software logs the damage.

Martin: We've found that it's got a bent chassis so we're now going to bring the pulling arm up to the machine, set it up and give it a pull to correct the damage that has been sustained.

Clinton: The pulling arm stretches the chassis back into alignment, and measurements are taken once again.

Martin: We can now produce a printed form that shows of what we've done in the area that we've repaired.

Clinton: While technology's important, traditional skills like panelbeating, remain part of the job.

Martin: This is the action that we're using. Bring your dolly underneath the panel and... when you're hitting the dolly you'll hear the sound of the dolly underneath. That's it, hear that sound? That means you're hitting it directly on the dolly.

Wayne: I think if you're really keen on cars, the person that becomes a trainee in an industry like this, if they have a passion for that, they get to touch them all day and every day. And with the technology that we're dealing with now, it's not boring anymore. The exponential increase of technology in this industry is phenomenal.

Clinton: It's looking good Riley, so how have you shaped up?

Wayne: Riley has done really well, he's really keen, he's really motivated, he's really interested in the technology that we have here in Perfect AutoBody and he gets to see what the other guys are doing.
Entry requirements
To become a qualified collision repair technician you need to complete an apprenticeship and gain at least a National Certificate in Motor Industry – Automotive Body (Level 3), but ideally also complete Level 4. 
Secondary education
A minimum of three years of secondary education is recommended. Useful subjects include English, maths and workshop technology.
You can also take part in a secondary school automotive training programme (StartUp), which is run by MITO and provides a pathway into the automotive industry. The programme includes both theory and practical components so you can gain NCEA credits as well as practical work experience. You can also gain the National Certificate in Motor Industry – Foundation Skills (Level 1).
Personal requirements
Collision repair technicians need to be:
good at problem solving and basic maths
careful, patient and accurate, with an eye for detail
motivated
responsible and honest
able to work independently
able to follow instructions.
Useful experience
Useful experience for collision repair technicians includes:
spray painting
welding
work in an automotive industry trade, such as automotive engineering
car grooming
metal fabrication or car restoration
sheet metal work.
Find out more about training
MITO

0800 882 121 - info@mito.org.nz - www.mito.org.nz
Check out related courses
What are the chances of getting a job?
Demand for collision repair technicians is expected to grow due to an increase in car ownership rates in New Zealand. With more private vehicles on the road, there has been an increase in crashes, which then require the services of collision repair technicians.
The motor industry is offering scholarships to encourage people into the role.
Types of employers
Most collision repair technicians work for:
specialised collision repair workshops
general automotive workshops that deal with cars, boats and trucks
motor vehicle dealerships such as Ford or Toyota.
Sources
MITO New Zealand, 'Investment Plan 2015/2016', 2015.
1 News Now, 'The industry's still tarnished with that dirty brush - panelbeaters cry out for apprentices', January 2017, (www.tvnz.co.nz).
Progression and specialisations
Collision repair technicians may start off working as an employee for a collision repair business before progressing to running their own business.
Some collision repair technicians specialise in a particular aspect of the job, such as body work or painting.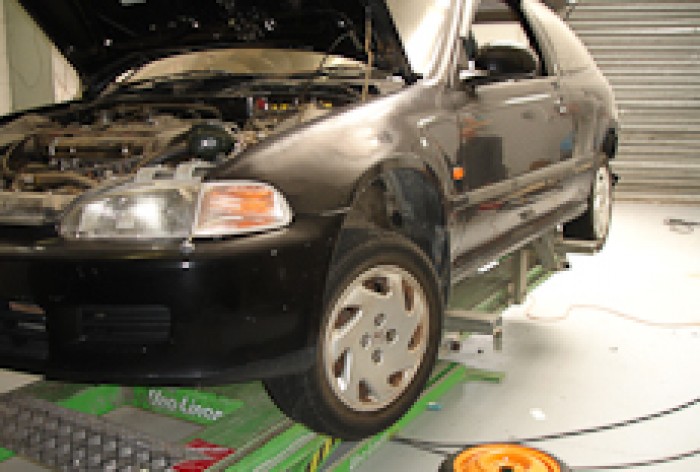 Last updated 8 June 2017