Boiler Attendant
Kaikoropupū Wai
Boiler attendants look after and maintain boilers that produce steam for heat or power.
Pay
Boiler attendants with one to two years' experience usually earn
Boiler attendants with more than two years' experience usually earn
Job opportunities
Chances of getting a job as a boiler attendant are poor due to it being a small occupation experiencing little job growth.
Pay
Pay for boiler attendants depends on their place of employment and how much experience they have:
Apprentice boiler attendants and those with less than two years' experience usually start out on about $31,000 to $37,000 a year.
Those with two to five years' experience usually earn between $41,000 and $52,000 a year.
Senior boiler attendants, or those working in supervisory positions, usually earn between $55,000 and $65,000 a year.
What you will do
Boiler attendants may do some or all of the following:
record details of problems and performance of boilers in logbooks
complete boiler safety checks
maintain the correct water and fuel levels in boilers
maintain the correct temperature and pressure in boilers
test boiler water, and add chemicals to adjust the water quality
clean and maintain boilers and work areas.
Skills and knowledge
Boiler attendants need to have:
knowledge of how to use and maintain boilers
an understanding of fuels used to heat boilers and chemicals used in boilers
knowledge of water, water treatment, steam generation and combustion.
Working conditions
Boiler attendants:
usually work shifts, which include evenings and weekends. They may also be on call
work in boiler rooms in factories, laundries, hospitals, drycleaners, petrochemical plants, power stations and meat and dairy processing plants
may work in dirty, hot or noisy conditions.
What's the job really like?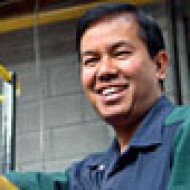 Myo Myint - Boiler Attendant
Originally from Burma, it wasn't until Myo Myint arrived in New Zealand that he decided to complete a qualification that would allow him to maintain boilers. Myo is now qualified to work with boilers that can generate up to 500 horse power, and works for a company that provides laundry services. His role is one of the most important in the factory.
"The boiler is a fairly small part of the system, but it's really important because this is a production line and you can't afford to have a breakdown.
A high pressure job
"From time to time I do feel the pressure. If we have a problem, people will ask me 'How long until it is working again?' You don't want things to get behind, because the laundry needs to be washed and ready for the next morning."
Myo loves the challenges his job offers and believes that staying alert and interested are the key attributes for boiler attendants. "It's interesting because boilers are all about fire and water. I like the responsibility, and you need to be interested in the job because you could harm yourself or others if you don't pay attention."
Entry requirements
To become a boiler attendant you usually start as an apprentice or trainee and study towards a National Certificate in Energy and Chemical Plant - Process Operation (Level 2).
The national certificate is administered by MITO.
Secondary education
To become a boiler attendant apprentice or trainee, NCEA Level 1 English, maths and science are recommended.
Personal requirements
Boiler attendants need to be:
practical and patient
good at problem-solving
able to work well independently
safety-conscious and responsible.
Useful experience
Useful experience for boiler attendants includes:
work in an engineering trade
any experience working with machinery
any work in an industrial workshop or factory.
Physical requirements
Boiler attendants need to be fit and agile because they often have to work in confined spaces and at heights.
Find out more about training
Competenz

0800 526 1800 - info@competenz.org.nz - www.competenz.org.nz

New Zealand Motor Industry training Organisation (MITO)

0800 88 21 21 - info@mito.org.nz - www.mito.org.nz
Check out related courses
What are the chances of getting a job?
Limited number of boiler attendant vacancies
The number of boiler attendants stayed about the same between 2010 and 2012, and numbers are expected to remain flat until at least 2020.
Just 10 to 20 vacancies arise each year, and most of these occur because of retirements and resignations rather than new postions being created.
Most opportunities for apprentices are at large plants, such as pulp and paper mills, hospitals, and dairy and meat processing factories.
Most boiler attendants work in manufacturing
The main employers of boiler attendants are:
meat and meat product manufacturers
pulp and paper product manufacturers
energy and chemical plants
dairy processing companies
timber mills.
Hospitals, large hotels, commercial laundries, and schools may also employ boiler attendants.
Sources
Ministry of Business, Innovation and Employment, '2003-2012 Occupation Data' (prepared for Careers New Zealand), 2013.
Progression and specialisations
Boiler attendants may progress into supervisory or management roles.
They may specialise in working in specific industries and with certain types of machinery and equipment.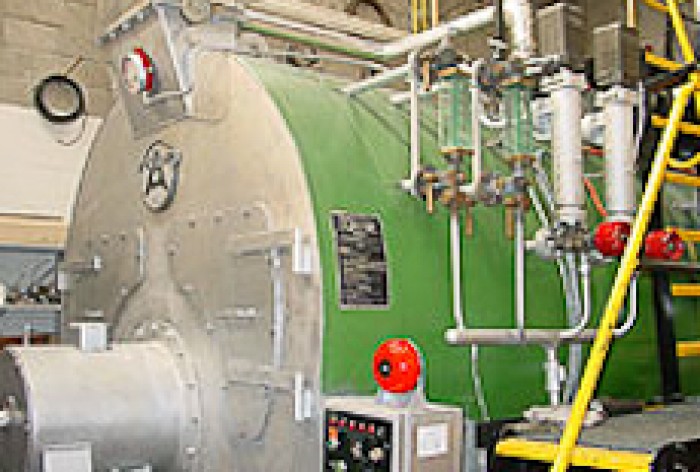 Last updated 28 August 2017