Financial Dealer
Kaitakawaenga Hoko Hea
Alternative titles for this job
Financial dealers give advice and buy and sell shares listed on the stock exchange on behalf of clients.
Pay
Financial dealers usually earn
Senior financial dealers, with at least five years' experience usually earn
Source: Debbie Graham and Associates, 'DGA Salary Guide', 2016.
Job opportunities
Opportunities for financial dealers are poor due to low staff turnover and declining demand.
Pay
Pay for financial dealers varies depending on experience and how many clients they have.
Financial dealers may earn between $66,000 and $80,000 a year.
Senior financial dealers, with at least five years' experience, may earn $80,000 to $180,000.
Financial dealers may earn a commission on top of their base salary.
Source: Debbie Graham and Associates, 'DGA Salary Guide', 2016.
(This information is a guide only. Find out more about the sources of our pay information)
What you will do
Financial dealers may do some or all of the following:
buy and sell shares for clients
source clients to build up a customer base
trade stocks on electronic markets
advise clients about investments
take orders to buy shares directly from the market
comply with the rules of the New Zealand Exchange, and keep up to date with new developments
calculate commission costs.
Skills and knowledge
Financial dealers need to have:
knowledge of the New Zealand Exchange (NZX) rules and regulations
up-to-date knowledge of the companies listed on the stock exchange
awareness of current issues affecting the stock market, business trends, and trends in share prices and values in New Zealand and overseas.
Working conditions
Financial dealers:
usually work regular business hours, but may work weekends or evenings to fit in with clients' schedules or to attend events and presentations
work in offices, but may travel locally to visit clients.
What's the job really like?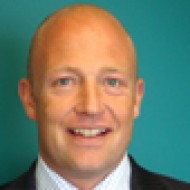 Andrew Cathie
Financial Dealer
Financial dealing nothing like the movie stereotype
"I'm not like Gordon Gekko from the movie Wall Street," says Andrew Cathie. "We have long-term relationships with clients where we're helping them grow their money. We're not on the trading floor screaming at each other!
"Financial dealing isn't all numbers and maths and calculus. The main thing is really listening to people and understanding what their needs are so you can advise and help them with their personal financial plans."
Arts degree more relevant than you would think
Andrew never intended to be a share broker but believes his degree in anthropology and geography has helped him develop good relationships with his clients.
"Finance wasn't an area I was interested in when I was studying. It wasn't until I got a job in a back room in a bank in London on my OE [overseas experience] that I became interested in the finance industry."
When Andrew returned to New Zealand he found a job as a trainee in a sharebroking firm.
"I discovered a lot of sharebrokers came from an arts background and my arts degree definitely turned out to be very helpful in terms of interpretation, writing and analysing."
Entry requirements
To become an Authorised Financial Adviser (AFA), you need to:
gain the National Certificate in Financial Services – Financial Advice (Level 5)
get authorisation to practise from the Financial Markets Authority (FMA)
join and register with a Dispute Resolution Scheme (DRS)
be registered on the Financial Service Providers Register (FSPR).
To trade on the New Zealand Exchange (NZX), you also need to:
have six months' experience working and training under another NZX adviser
sit and pass six subjects to gain the NZX Diploma
purchase a sharebroker licence granted by the District Court
have no criminal convictions and never have been bankrupt or responsible for the liquidation of a company.
You can complete the NZX Diploma while training on the job. 
Secondary education
It is recommended that you have NCEA Level 3 credits in English, maths with statistics, economics and/or accounting.
Personal requirements
Financial dealers need to be:
able to make good judgements
honest and able to keep information private
competitive and proactive
alert and able to cope with a lot of information at once
good at doing research
skilled in interpreting and analysing information
good at communicating.
A good sharebroker will be a self-starter. You can't be afraid to get out there and do a bit of door-knocking to get new clients.

Andrew Cathie

NZX Adviser/Financial Dealer
Useful experience
Useful experience for financial dealers includes:
work in a bank
accounting, statistical or marketing work
clerical work in a financial dealing environment.
Registration
To practise, you must be listed on the Financial Service Providers Register.
Find out more about training
Institute of Financial Advisers (IFA)

0800 404 422 - admin@ifa.org.nz - www.ifa.org.nz


NZ Exchange Limited (NZX)

(04) 472 7599 - info@nzx.com - www.nzx.com

The Skills Organisation

0508 754 557 - support@skills.org.nz - www.skills.org.nz
Check out related courses
What are the chances of getting a job?
Chances of finding work as a financial dealer are poor as:
staff tend to stay in the job for a long time, so job vacancies are rare
share markets can crash, causing major loss of jobs for dealers
better online trading sites make it easier for individuals and companies to trade without dealers
technology means one dealer can handle more clients.
Investment firms the biggest employers
Most financial dealers in New Zealand work for financial investment firms.
Sources
BBC, 'Will a Robot Take Your Job?', 11 September 2015, (www.bbc.com).
Debbie Graham and Associates, 'Current Financial Services Hiring Trends in New Zealand', 2 September 2015, (www.dga.nz).
Financial Markets Authority, 'Middle-Income Earners Much More Confident in New Zealand's Financial Markets', 22 December 2015, (www.fma.govt.nz).
Ministry of Business, Innovation and Employment, '2006-2014 Occupation Data', (prepared for Careers New Zealand), 2015.
Ministry of Business, Innovation and Employment, 'Occupational Outlook 2016 – Financial Advisors and Brokers', January 2016, (www.mbie.govt.nz).
Sherman, E, '5 White-Collar Jobs Robots Already Have Taken', 25 February 2015, (www.fortune.com).
Slater, S, 'Every Second Banker May Lose Job Within 10 Years: Barclays' Ex-Boss', 25 November 2015, (www.theage.com.au).
(This information is a guide only. Find out more about the sources of our job opportunities information)
Progression and specialisations
Financial dealers may go on to be financial advisers and financial analysts.
They may specialise in an area of financial dealing such as:
Discount Broker

Discount brokers facilitate the trading of shares only.

Full-Service Broker

Full-service brokers offer tailored research and personalised advice to their clients.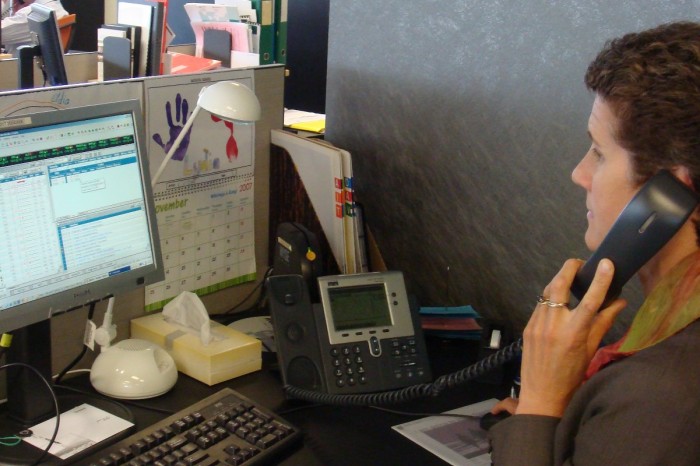 Last updated 9 August 2018