Meat Inspector
Kaimātai Mīti
Meat inspectors ensure that animal meat products are fit for human consumption through the investigation and examination of animal carcasses and animal parts.
Pay
Meat inspectors on casual contracts usually earn
Meat inspectors working full time usually earn up to
Source: Adam Manley, AsureQuality Ltd
Job opportunities
Chances of getting a job as a meat inspector are poor due to falling job numbers.
Pay
Once training is completed, qualified meat inspectors can apply for seasonal or full-time jobs.
Meat inspectors on casual contracts earn about $25 an hour.
Full-time meat inspectors earn up to $50,000 a year.
Source: Adam Manley, AsureQuality Ltd.
What you will do
Meat inspectors may do some or all of the following:
check the quality and safety of meat and meat products
identify diseases and defects in meat and meat products
ensure the removal of any meat or meat product not fit for human consumption
collect and send samples of blood, fat or tissue to laboratories for testing
discuss quality and safety of meat and meat products with clients, other inspectors or meat processing plant workers
perform quality control and quality assurance work at meat processing plants
keep records and write reports.
Skills and knowledge
Meat inspectors need to have knowledge of:
animal biology, pathology and anatomy
meat regulations, food safety laws, occupational safety and health laws, and New Zealand Food Safety Authority requirements
hygiene standards and practices
diseases and exotic pests
how to evaluate the condition of meat
handling animals and carcasses
knife-handling.
Working conditions
Meat inspectors:
may work regular 40-hour weeks or they may do shift work
usually work seasonally, often working between six and nine months of the year, generally from October to June when most meat is processed
work in meat processing plants and abattoirs (where animals are slaughtered) which can be noisy, smelly and wet
may also travel to perform inspections at abbatoirs in different towns and regions.
What's the job really like?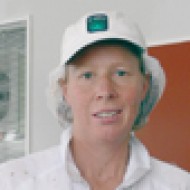 Kay Burt - Meat Inspector
Kay Burt is well suited to her job as a meat inspector. "Coming from a farming background, I've always liked things to do with agriculture and animals.
"Meat inspectors look for diseases in animals and when we find anything we put a ticket on the disease. A company worker cuts out the disease so the meat is safe to eat and I check the meat when it passes again. It's good when you spot something that's hard to find."
Getting along with others
Kay says an important part of the job is being able to get along with people, because you're working with lots of different personalities, and ensuring they're doing their job properly. "You've got to be able to communicate well with other people and do it in a way that gets a good response."
A job that requires good concentration
Because you can be working quite long hours, Kay says you need to be good at keeping your mind on the job. "To work long hours you've got to have a bit of pride in your work to keep your standards up and have a good attention span."
For Kay, a sense of satisfaction comes from knowing that she's done her job well. "Making sure it's safe for your customers, and being competent in recognising diseases, that sort of thing is good."
What's hot
Getting competent in identifying diseases in animals.
Having the opportunity to work your way up to a plant supervisor position.
What's not
It can get a bit repetitive especially when you don't find any unusual diseases.
Working the night shifts.
Entry requirements
To become a meat inspector you need to:
have at least five years of secondary education
pass a medical test, which includes a musculoskeletal assessment (for example, checking knee-jerk reactions), hearing test, eyesight test and drug test
have no serious criminal convictions.
Once employed, meat inspectors are required to complete a National Certificate in Animal Product Examination Services through the New Zealand Industry Training Organisation (NZITO).
Secondary education
Useful subjects include English and biology.
Personal requirements
Meat inspectors need to be:
responsible, reliable and honest
able to work well under pressure
able to concentrate for long periods
practical, observant and accurate
good at communicating both orally and in writing, including report writing
able to work well independently or as part of a team.
The company expects us to set an example to the other workers, so meat inspectors need to be reliable and able to set a good standard for those working around them.

James Hutton - Meat Inspector
Useful experience
Useful experience for meat inspectors includes:
meat-related work such as being a butcher or meat processor
farming experience.
Physical requirements
Meat inspectors need to be reasonably fit and they must have good eyesight (with or without corrective lenses), and normal colour vision.
Find out more about training
AsureQuality New Zealand

(09) 573 8000 - recruitment@asurequality.com -www.asurequalitytraining.co.nz
Beef + Lamb New Zealand
(04) 473 9150 - enquiries@beeflambnz.com - www.beeflambnz.com

Ministry for Primary Industries

(0800 0083 33) - www.mpi.govt.nz/about-mpi/careers
Check out related courses
What are the chances of getting a job?
Job opportunities for meat inspectors have been decreasing since 2007 due to falling levels of production at meat plants. Production in the meat industry has suffered because of:
declining sheep and cattle numbers, caused by many farms being converted to dairy units
low profit because of high feed, fertiliser and transport prices.
Job opportunities are also limited because the work is often seasonal.
Though applicants are paid during the six-month training, it does not guarantee you a permanent, full-time job.
Meat inspectors work at meat processing plants
Meat processors work at meat processing plants across New Zealand, but are all employed by AsureQuality.
Sources
Hembry, O, 'Record Prices but Flocks Shrinking', The New Zealand Herald, 18 May 2009, (www.nzherald.co.nz).
Manley, A, trainee manager, AsureQuality Ltd, Career Services interview, March 2010.
McCrone, J, 'Timeline', The Press, 23 May 2009, (www.stuff.co.nz).
Meat Industry Association of New Zealand, 'Annual Report 2009', accessed March 2010, (www.mia.co.nz).
Morgan, J, 'Meat Industry at the Crossroads', The Dominion Post, 25 June 2009, (www.stuff.co.nz).
Statistics New Zealand, 'Agriculture– Variable by Total New Zealand (2006-2009)', accessed March 2010, (www.stats.govt.nz).
Progression and specialisations
Experienced meat inspectors may progress into other roles at the meat processing plant such as tutoring trainees.
Some meat inspectors may move into supervisory or managerial positions.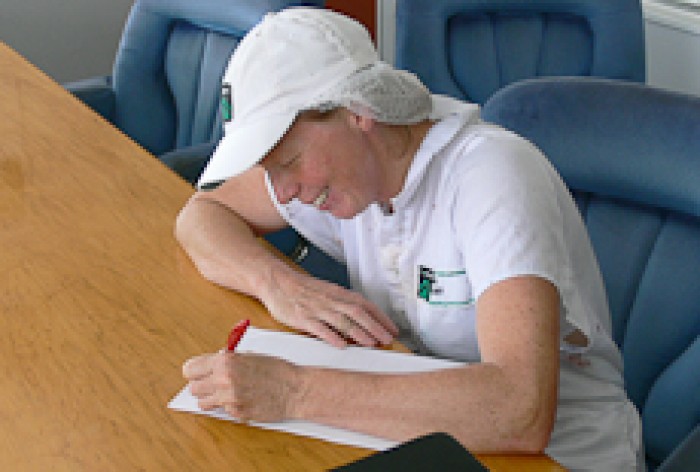 Last updated 15 February 2018