Photographic Developer/​Printer
Kaihoahoa/​Kaitā Whakaahua
This job is sometimes referred to by alternative titles
Photographic developers/printers develop photographic film, make prints by hand or by operating processing machines, and serve customers.
Pay
Trainee photographic developers/printers usually earn
Experienced photographic developers/printers usually earn
Job opportunities
Chances of getting a job as a photographic developer/printer are poor due to decreasing demand for their services.
Pay
Pay for photographic developers/printers varies depending on experience.
Trainee photographic developers/printers usually earn the minimum wage.
Experienced photographic developers/printers can earn $18 to $20 an hour.
Very experienced photographic developers/printers can earn up to $25 an hour.
(This information is a guide only. Find out more about the figures and diagrams in our job information)
What you will do
Photographic developers/printers may do some or all of the following:
mix the chemicals used to process and print film
maintain and operate the equipment used to process and print photos
enlarge or reduce photographs, and make any other changes needed
inspect and sort completed work
trim and package printed photos.
In addition, photographic developers/printers may serve customers by:
giving advice on photographic techniques
advising on digital camera images and printing
helping choose items such as cameras and lenses
helping solve problems such as how to extract film that is caught in a camera
taking passport and identification photographs.
Skills and knowledge
Photographic developers/printers need to have:
knowledge of photography, including different types of photographic techniques
knowledge of photographic production processes and materials
ability to develop film and use photographic chemicals
technical skills for using new methods and technology in photographic processing.
Working conditions
Photographic developers/printers:
usually work regular business hours, but may work weekends and overtime during peak periods
work in processing laboratories and camera shops, though some may work in large retail stores or pharmacies
usually work indoors in confined spaces, which may be dark and hot, and may come into contact with dangerous chemicals.
What's the job really like?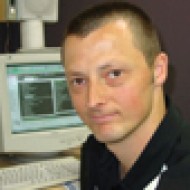 Dan Bentley - Photographic Developer/Printer
Landing a job by getting out there and talking to employers
Perfect timing helped Dan Bentley land his job as a photographic developer/printer.
"I decided to trawl around the photo shops and tell them about my past experience. At the last shop, they'd just had someone who handed their notice in, so it was perfect timing.
"I started off as a photo/shop assistant, worked my way from there to lab technician, and now run the whole store."
Love of the outdoors inspired photographic interest
Dan's enjoyment of the outdoors inspired an interest in photography. Now he's traded the photographic memories of his own tramps and walks for the pictures of others on their travels.
"So many of our customers are tourists and they tend to be doing the circuit of New Zealand. I'm often processing pictures from the West Coast, the Southern Alps – all over the country."
Encouraging clients to preserve their photographic memories
With the advances in digital technology, Dan feels that an important part of his role is to educate people about printing their photographs.
"It's a challenge for the industry as a whole to educate people that if they miss that step of going to a lab, printing their pictures off and putting them in an album, then memories from different generations will disappear and be lost forever."
What's hot
The opportunity to use your photographic experience in a customer-focused environment.
Being able to progress to managing a photographic developing/printing business.
What's not
Seeing a declining number of people using photographic developing/printing services.
Having an interest in taking photographs but being unable to work outdoors.
Entry requirements
There are no specific entry requirements to become a photographic developer/printer. However, most employers look for workers who have an interest in, and basic knowledge of, photography.
Skills are learned on the job, but they may also do company training courses to learn about:
colour theory
maintenance of photographic processing machines
new photo-processing software
sales and marketing.
Secondary education
NCEA Level 1 maths and science or NCEA Level 2 English, maths and chemistry is recommended.
Personal requirements
Photographic developers/printers need to be:
accurate and observant, with an eye for detail and colour
good at customer service and making sales
good at communicating
able to work well under pressure
able to work well in a team
able to follow instructions
good at basic maths and money-handling.
Useful experience
Useful experience for photographic developers/printers includes:
courses in photography
work as a photographer or photographic assistant
work in a camera shop
sales work
computer experience such as using photo-editing software.
Physical requirements
Photographic developers/printers need to have good eyesight (with or without corrective lenses) and good colour vision. They should also have steady hands.
Check out related courses
What are the chances of getting a job?
Number of photographic developers/printers declining
The number of photographic developers/printers has been steadily falling. According to Ministry of Business, Innovation and Employment estimates, the number of people in the role decreased by almost 50% between June 2004 and June 2011 – from about 828 to 490. This is mainly due to:
people increasingly storing and viewing photographs electronically rather than printing them
more people cropping and adjusting images themselves, using easily accessible computer software
growing use of self-service photo-printing facilities.
Types of employers varied
Photographic developers/printers may work for:
specialist camera stores
retail stores
pharmacies
processing laboratories.
Sources
Aicken, S, manager, Wellington Photographic Supplies, Careers New Zealand interview, November 2011.
Ministry of Business, Innovation and Employment, '2003-2011 Occupation Data' (prepared for Careers New Zealand), 2011.
Progression and specialisations
Photographic developers/printers may progress into supervisory or managerial positions in film-processing companies.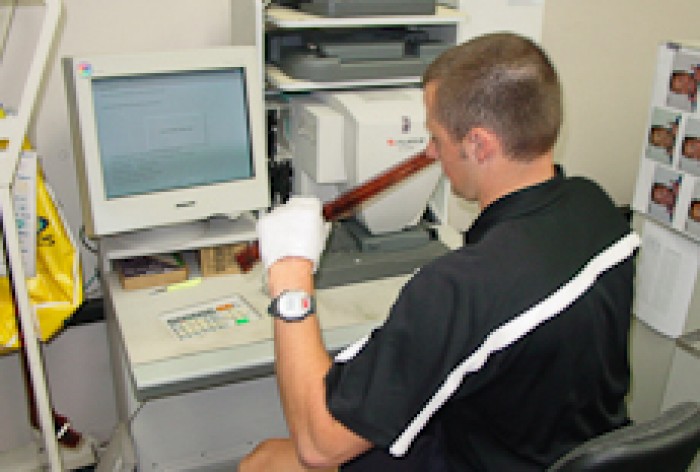 Last updated 20 September 2017