Picture Framer
Kaihanga Anga Pikitia
Picture framers cut and assemble frames to enclose paintings, photographs, tapestries, prints, certificates and other objects.
Pay
Picture framers usually earn
Source: Bowman Fine Arts, 2016.
Job opportunities
Chances are poor for getting entry-level work as a picture framer, but average for qualified and specialised framers.
Pay
Pay for picture farmers varies depending on experience and whether they run their own business.
Unqualified picture framers usually start on minimum wage and can earn up to $21 an hour.
Depending on the type of framing and their qualification, qualified picture framers usually earn between $23 and $25 an hour.
Pay for picture framers who own and run their own business varies depending on the size and success of their business.
Source: Rod Bowman, Bowman Fine Arts, 2016. 
(This information is a guide only. Find out more about the figures and diagrams in our job information)
What you will do
Picture framers may do some or all of the following:
advise customers on which frames and matt boards (coloured borders) will suit their item
measure items to be framed, and the parts needed for the frame
cut matt board, backing board, glass, frames and other materials
join pieces of frame together and assemble all the parts to frame the item
repair existing frames
buy and sell framed art and framing materials.
Skills and knowledge
Picture framers need to have:
knowledge of colour and design
knowledge of different types of materials and frames
knowledge of framing and repairing techniques
knowledge of preservation and conservation materials and techniques
carpentry skills for joining and repairing frames.
Those running their own business need business management skills.
Working conditions
Picture framers:
usually work regular business hours but may work longer irregular hours if they own their own business
work in workshops and studios.
What's the job really like?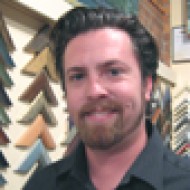 Robert Malin - Picture Framer
Putting the art first
Picture framer Robert Malin says he's often surprised by some of the requests people bring into his framing shop.
"A lot of people want me to frame according to what colour their walls are! I think framing needs to be centred on the art, not the colour of someone's furnishings. After all, you might move your art into a different room or even move house. A good framer will make it about the art inside the frame."
Customer service a big part of the job
Robert says a big part of working in a picture framing shop is helping people understand framing. "It can be a foreign experience for people. They might be coming into a framing shop or a gallery for the first time.
"You want them to have a rewarding experience so they'll return. You also want to help them choose the right frame, so they'll be happy with the final product.
"A lot of people ask me for my opinion when they come in. I'll suggest things, but at the end of the day, it's really up to them; the art isn't going on my wall! I try and empower the customer, so they're comfortable making the right decision."
Entry requirements
There are no specific entry requirements to become a picture framer as most training is completed on the job.
Beginners' courses in picture framing or general art and craft courses may be a useful starting point for becoming a picture framer. 

Professional qualifications in picture framing can be gained by sitting:
the Fine Art Trade Guild (UK) Commended Framer exam
the Professional Picture Framers Association (USA) Certified Picture Framer exam.
Both these qualifications are recognised internationally.
Secondary education
There are no specific secondary education requirements for this job, but NCEA Level 1 English, maths and art are useful.
Personal requirements
Picture framers need to be:
accurate, careful and practical
creative, with an eye for colour and detail
able to make basic calculations and take measurements
organised, responsible and able to follow instructions
friendly, patient and helpful, with good communication and customer service skills.
Useful experience
Useful experience for picture framers includes:
carpentry work
design work
work involving tools or machinery
courses in design, arts and crafts
experience using canvas, such as painting, needlework or tapestry
customer service experience.
Find out more about training
Fine Art Trade Guild

(022) 687 9062 - tuitreestudio@icloud.com

Angus House/Old Masters Picture Framing

(07) 8738955 - oldmasters@angushouse.co.nz
Check out related courses
What are the chances of getting a job?
Industry sources indicate the picture framing industry is shrinking, and your chances of getting work as a generalist picture framer are poor.
This is because:
more ready-made frames are being sold in retail outlets 
digital photography means increasingly fewer photographs get printed and framed 
there is a reduced customer base who like to get pictures framed.
Qualified and specialised picture framers more likely to gain work
You are more likely to be gain work as a picture framer if you are:
qualified and experienced
skilled in specialised techniques, such as conservation and preservation.
Most picture framers employed by small businesses or self-employed
Picture framers usually work at small picture framing businesses or are self-employed sole traders.
Sources
Bowman, R, owner, Bowman Fine Arts, Careers New Zealand interview, November 2016.
Masters, M, owner, Angus House, Careers New Zealand interview, November 2016.
Progression and specialisations
Picture framers can progress to managing a store or running their own picture framing business.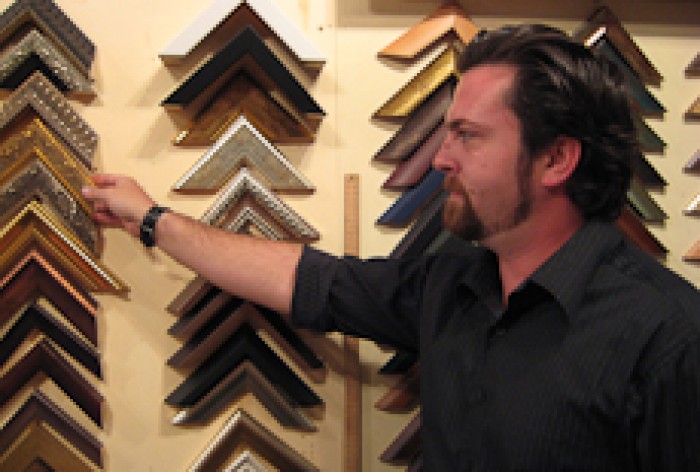 Last updated 29 May 2017