TAB Operator
Kaiwhakahaere Whare Peti
TAB operators sell bets, pay out winning dividends, display sport and race information, support promotions and help customers.
Pay
TAB operators usually earn
Job opportunities
Chances of getting a job as a TAB operator are poor due to declining demand.
Pay
Pay for TAB operators varies depending on their experience and level of responsibility.
Most TAB operators start on the minimum wage.
With experience, pay can rise to about $17 an hour.
TAB operators in managerial positions can earn up to $23.50 an hour.
(This information is a guide only. Find out more about the figures and diagrams in our job information)
What you will do
TAB operators may do some or all of the following:
offer and print out information and guidance on betting, products, services, odds and sports results
display and update race information
check and receive betting slips
take bets from customers and enter them into the computer
answer customer enquiries
check and pay out customers' winnings
balance the till and record takings at the end of the day
process bets made by phone (if working in a phone-bet centre).
Skills and knowledge
TAB operators need to have knowledge of:
accounting, maths and computers
betting terms
how to make calculations.
Working conditions
TAB operators:
can do full or part-time work, and may work irregular hours including evenings, weekends and public holidays
work at TAB agencies, race tracks, outlets in pubs or other businesses, and Phonebet centres
may work in stressful conditions, as it can get noisy and very busy before big sporting events, with many customers wanting to place last-minute bets.
What's the job really like?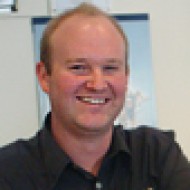 Darcy Freeman - TAB Operator
TAB operator Darcy Freeman says it's the people that add the buzz to his working day.
"It's a place where customers come to have fun and enjoy themselves, and I like going into work and having a bit of a laugh and a chat. That's what it's all about."
Getting along with all sorts of people
"I think the big skill you need in this job is to have a personality where you can get on with different people. You have all sorts of people coming in here, from businessmen on their lunch breaks through to people on the dole. So you've got to be able to be friendly and give them that service.
"This is a great job. It helps if you are able to share a joke with your customers and enjoy their successes. When a customer wins big, we have a bit of a celebration.
"But you also need to be confident with your maths, and able to figure out and handle transactions quickly."
Being at the centre of all the action
Becoming a TAB operator wasn't always in Darcy's long-term career plan. "I actually studied genetics at university. But after graduation I realised I didn't see myself wearing a white coat and I needed to work where there was noise and people."
What's hot
Meeting a lot of different people and sharing a joke.
Giving great customer service.
What's not
Keeping the outlet clean and tidy.
Handling many transactions.
Entry requirements
To become a TAB operator you need to be at least 18 years old, with no past criminal convictions.
The TAB runs in-house training courses in customer services. It also works with other training providers and offers courses for TAB operators to learn how to deal with customers who have gambling addictions.
The New Zealand Racing Board also offers training on the job.
Secondary education
There are no specific secondary educational requirements, but NCEA Level 1 English and maths is preferred.
Personal requirements
TAB operators need to be:
honest, accurate and responsible
able to work well under pressure
friendly, helpful and patient
able to relate to people from a range of backgrounds
confident at handling records and money
skilled at providing customer service
interested in sports.
TAB operators need to have an excellent telephone manner and accurate data-entry skills if taking bets by telephone.
A big skill in this job is having the personality to be able to talk to people from all walks of life.

Darcy Freeman - TAB Operator
Useful experience
Useful experience for TAB operators includes:
cash-handling experience
customer service work
work involving the racing or sports industry.
Physical requirements
TAB operators need to have a neat and tidy appearance.
Find out more about training
New Zealand Racing Board (NZRB)

(04) 576 6999 - webmaster@nzracingboard.co.nz - www.nzracingboard.co.nz

TAB

0800 102 106 - helpdesk@tab.co.nz - www.tab.co.nz
Check out related courses
What are the chances of getting a job?
According to 2013 Census data, there has been a large drop in the number of people working as TAB operators in the past eight years.
The decrease in numbers is due to:
more customers betting online and via mobile
more people spending money at Lotto outlets and casinos, instead of TAB outlets.
Job opportunities for new entrants best at pubs
If you are starting out, your best chance of getting a job is at a TAB kiosk in a pub. This is because you need a high level of knowledge of the gambling industry to work at stand-alone TAB outlets or Phonebet centres, so experienced workers usually get these positions.
Fewer PhoneBet roles
Calls to the PhoneBet Service have been dropping by 10% each year, which means there are fewer jobs available in the call centres.
TAB operators work in franchises
TAB operators work in franchises regulated by the New Zealand Racing Board. These include:
stand-alone TAB outlets
TAB kiosks in pubs
TAB Phonebet centres.
Sources
Ministry of Business, Innovation and Employment, '2003-2013 Occupation Data' (prepared for Careers New Zealand), 2013.
New Zealand Racing Board, 'New Zealand Racing Board Annual Report 2013', accessed December 2014, (www.nzracingboard.co.nz).
Statistics New Zealand, 'Census of Population and Dwellings', 2014 (www.stats.govt.nz).
Progression and specialisations
TAB operators can move into management roles at TAB outlets. Some go on to work at the head office of the New Zealand Racing Board, in administrative or marketing positions. TAB operators with further training may be able to move into work as sports bookies.
Some TAB operators also work in TAB Phonebet centres, where they take bets over the phone.
Last updated 29 May 2017