How to talk careers with your child
Some tips on good ways to talk careers with your child.
What's on this page?
Helpful tips for talking careers with your child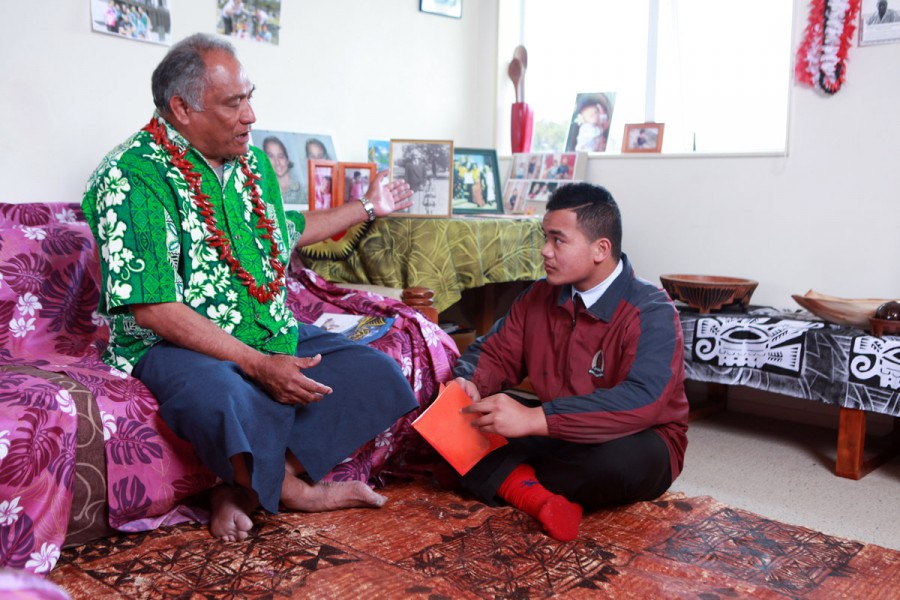 Introducing careers
Talking careers with your child is best when you're both relaxed.
Start with general talk about their school day, or their sports and hobbies.
Ask questions about what subjects they like, their interests, personal values and what they think they're good at.
Give positive feedback and explore your child's answers. Would your child like a career that is related to their favourite subjects or interests?
If your child has a dream in mind, talk more about this dream. What does your child know about how to get this career?
Discuss what your child wants from their career. Attitudes towards money, security or self-development may help to identify career options.
If your child is unsure, reassure them by saying you believe in them, and help them to research options.
Refer to role models
Young people need inspiration from those who they admire. Talk about your experience of choosing a career, or talk about how family members, friends, community leaders or famous people found the careers for them.
What to avoid 
Don't impose your ideas - instead ask questions to clarify an issue. For example, "This is a desk job, but you said that you would like to meet different people all the time. Does that matter?"
Don't discourage your child with comments such as "That's not right for you". This will push them away. Instead, explore the reasoning behind their career decision, and help them find out for themselves if it is the right choice.
Don't push the conversation if your child is not responding, try another time instead. It's also good to let your child know that you're always available to talk if they need you.
Useful tools
Your child can use these tools to get career ideas based on their school subjects, interests or skills.
What are good times to talk careers with my child?
There are many opportunities in the course of everyday life for you to start career conversations with your child. 
In the car
The car can be a less intense place to have a career chat. Questions you could ask:
"If you could do any job in the world, what would it be?"
"What would you like to do after you finish school?"
Watching TV
Some TV shows are great for talking about careers. For example:
Police Ten 7: "Wow, the police have to deal with some difficult people. I'm not sure I could do that job. What do you think?"
Shortland Street: "I think this show gives you the wrong idea about what doctors and nurses actually do. I think everyone interested in these jobs should do some real-life work experience."
Border Control: "I wonder what you need to do to become a dog handler?"
Over a meal
Your child may not want to talk careers at dinner time. Talk about your own experiences or observations to start the conversation - you don't have to talk about your child's situation, you can start with yourself or someone else.
"The kid next door is starting an apprenticeship in carpet laying next year. I wonder how he got that idea?"
"My parents talked me into being a teacher, but I would rather have tried landscaping. Hey, I might still do that!"
"It can be scary to think you have to do the same job all your life. I know a lot of people who managed to do well after changing careers. Some have tried several different jobs."
Playing sport or doing outdoor activities
You may not want to spoil quality time with your children by bringing up career or training plans.
Instead, some possible starters for conversations could be:
"Wouldn't it be great to have a job outdoors? Especially on a day like today."
"Being sporty helps make up for spending all week behind a desk!"
At subject choice time
Though you may not feel comfortable about helping your child with making subject choices, this is a good time to talk over their hopes for the future.
You don't have to make the decision for them, but ask open-ended questions like:
"What subjects do you like doing? Why?"
"What types of jobs can your favourite subject lead to?"
"What's your dream job? What sorts of subjects would you need to do that?"
"It's OK that you haven't decided what to do after school yet. Maybe you should keep your subject choices broad, to give you more options later." 
When your child has friends over
Starting a career conversation with your child and their friends can take a lot of pressure out of the situation. You can start out by asking your child's friends about their ideas for the future.
Possible questions you could ask your child's friends:
"What are your favourite subjects? Why?"
"What are your plans after you're done with school?"
"Have you guys done any work experience before? What did you think about it? Do you reckon it's a good way to see if you'd like a job?"
Skills and abilities that will help you engage with your child
Listening - be patient and try to avoid correcting your child, or rushing into solutions. Your child may just want to talk without getting answers.
Guiding - make suggestions and offer advice. Don't force them into anything as this may push them away.
Questioning - ask questions that will help your children to clarify their interests, sports, hobbies and academic subjects.
Linking ideas - help your child to see links between their skills, interests and jobs.
Encouraging - let your child know that you are there to support and help them in whatever way they need.
Updated 24 Jan 2019