What help should schools provide with careers?
What schools are required to do with careers education, and who can help and support students.
What's on this page?
What are schools required to do?
Schools are required to provide appropriate career education from Year 7 upwards. Schools also need to ensure that young people who are at risk of leaving school early have the necessary skills for work.

Students will have access to career education and guidance in their school. The ultimate goal is for young people to leave school with:
a developed sense of self-awareness
an awareness of opportunities
the ability to make decisions and plans
the ability to take action.
Who can help students?
Secondary schools receive a Career Information Grant, which is based on their decile rating (the socio-economic area the school is in) and the number of students. The lower the decile, the more funding a school receives.
Each school usually has a career adviser, and some schools have a career department. This depends on the size of the school and the school's commitment to career education.
Career advisers
A career adviser's duties might include:
helping students choose subjects
talking to students about careers
working with students for specific purposes (such as CV and interview preparation or how to look for jobs)
ensuring career-related information is easily accessible to students
helping students use tools and resources to find a career
being involved with career-related activities in the classroom
organising career events (for example, career evenings or trips to career expos)
working with teaching and guidance staff
compiling student reports for other agencies (such as university hostels)
helping students with work experience placements.
Career advisers may be full time or this work may be part of a teacher's role.
Guidance counsellors
A guidance counsellor might help with:
career planning and advice
advice about a student's life at school
advice about a student's life outside of school.
Guidance counsellors may talk to students and parents.
Deans
In most schools, each year level will have a dean. A dean's responsibilities vary from school to school, but they generally include:
helping meet students' needs
helping students stay on track
assisting with subject choices
some guidance
disciplining students
being involved with external exam requirements.
Subject teachers
Subject teachers usually make themselves available to talk to students about their progress, what subjects to consider for the following year and how subjects relate to the world of work.
Mentors
Other forms of school support for students might include:
a mentoring programme, where Year 13 students act as mentors for Year 9 students. The programme is aimed at assisting students with the transition to secondary school.
Youth Service, a government-funded organisation that aims to help young people into education, training or work-based learning.
What career-related programmes are available at schools?
At the end of August each year, students must finalise the subjects they will take next year. To help students decide on subjects, schools generally start to run career programmes from the beginning of Term 3, to allow students plenty of time to explore ideas.
Career programmes include: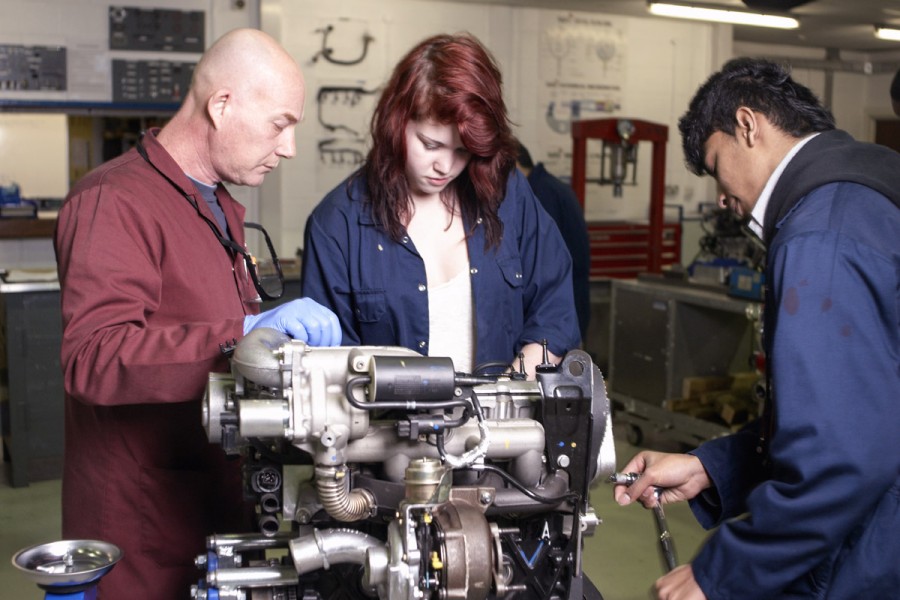 Gateway
Gateway is a programme where Year 11 to 13 students study and also spend time in a workplace. 
Students experience a real work environment and try out a job that interests them while they study for NCEA and industry credits.
To get into the programme, students need to go through interviews with the school (usually the Gateway co-ordinator) as well as the employer.
Talk to the school's career adviser or Gateway co-ordinator to join this programme.
STAR progamme
The Secondary Tertiary Alignment Resource (STAR) programme gives career funding to schools.
The funding:
gives students the chance to try out possible careers
may be used to provide courses at school or with external providers
gives students opportunities to try out tertiary education while still at school
provides practical, hands-on, work-based experience
supports students in exploring career pathways and helps them make informed decisions.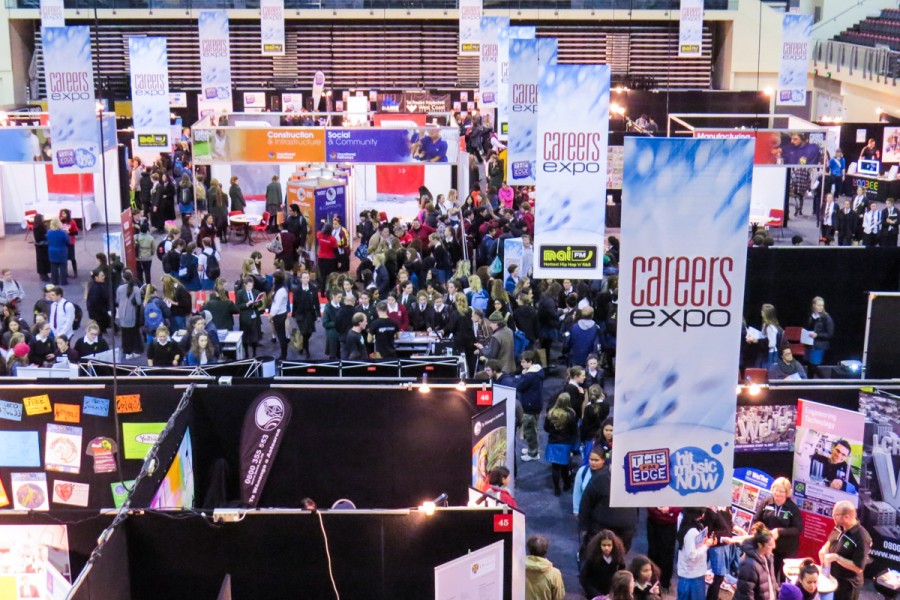 Career expos and events
Schools advertise these events on their websites and through newsletters or emails. Career events include:
career expos
career evenings or days, organised by the school and often involving employers, industry training providers, the defence forces, Careers New Zealand, polytechnics and universities
parent–teacher evenings, where parents can meet with teachers to discuss their child's progress
subject choice evenings, where parents and students can talk over subject choices for the next year
university open days, where students are given the opportunity to visit universities (these may be two- or three-day events, depending on travel distance)
visits by tertiary providers.
Trade and service academies
Students at trade academies:
study for a trade or service at a polytechnic or workplace
study towards NCEA  and industry credits.
Students at service academies:
learn skills necessary for work such as leadership, physical fitness and goal setting
learn military-style discipline
study NCEA Level 1 numeracy and literacy credits
work towards NCEA Level 2 credits.
Talk to your school's career adviser, guidance counsellor or dean to get more information.
When are the key times in the school year for career planning?
Subject choice time
Subject choice usually happens in August. Find out more about making decisions about subject choices:
NCEA results time
NCEA results usually come out in the second week of January. NCEA results may impact on career choices, for example, whether or not a student can get into a tertiary course.
Leaving school early
What if your son or daughter wants to leave school before Year 13? Are they prepared?
If you have concerns about your child's transition from school it is a good idea to talk to the school's career adviser. 
Updated 23 May 2019