Figure out your skills
Being able to identify all the skills you have can open you up to more career options. It can also help you work out if you have any skill or knowledge gaps that can be addressed with further training.
What's on this page?
What are skills?
A skill is the ability to do something. We are not born with skills – we develop them through experiences in life and work. 
Skills can be simple, such as making toast, or more complex, such as playing a musical instrument.
What different types of skills are there?
In the workplace you will use a combination of different skills. 
These skills are:
employability skills
transferable skills
specialist skills.
Employability skills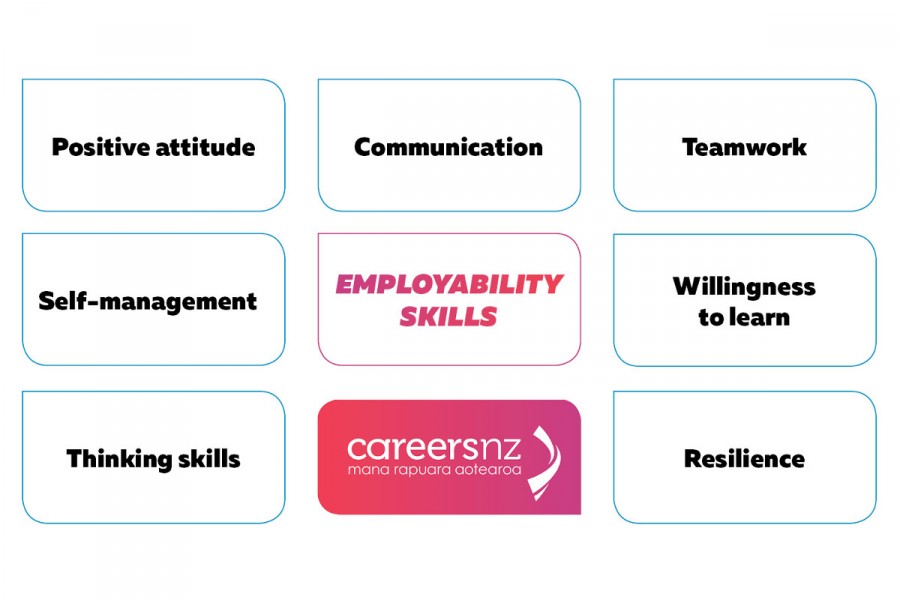 Employability skills are the skills, qualities and attitudes that employers say are essential for their workplace.
The skills are:
Positive attitude
Communication
Teamwork
Self-management
Willingness to learn
Thinking skills
Resilience
Transferable skills
A transferable skill is one that can be used in a variety of situations or jobs - you transfer them from one job to another. 
For example, being able to use a drill is a job-specific skill – but one that involves hand-eye co-ordination, which is a transferable skill.
Examples include:
able to motivate and organise others
able to work with facts and figures
good verbal and communication skills
accuracy and/or an eye for detail.
Specialist skills
Specialist skills usually relate to a specific job or group of jobs.
Examples include:
fluency in a language
a heavy vehicle driver's licence
ability to use specific computer programs and technical equipment.
Why you need to identify your skills
Identifying the skills you have will help you:
decide what sort of job you might like to do
decide what areas you need to focus your study or training on
write your CV if you are applying for a job.
Updated 17 Jan 2019