Engage and retain employees
Learn how to engage and keep your employees.
What's on this page?
Career development is important to employees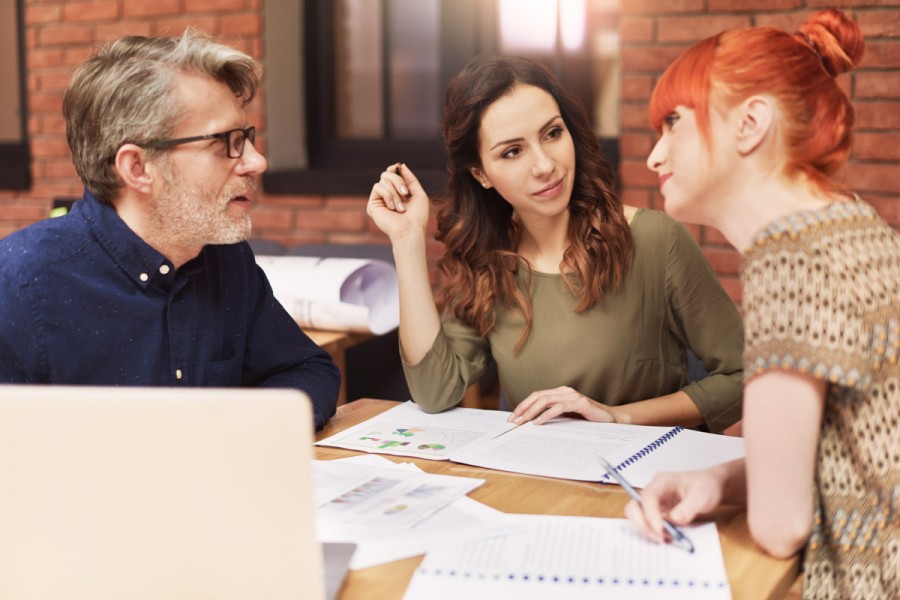 Employees who want to grow their potential look for ways to gain skills and experience. If they can't see how they can do this in your business, they are likely to move on to a new employer or feel stuck and become less productive.
You want to make sure your business has the skills and experience it needs now and for the future – especially when these are specific to your business or hard to recruit.
This means it is in your interests to talk to employees about their career ideas and the opportunities there are in your business to develop the skills they need. By doing this you are likely to:
build loyalty and commitment to your business
lift engagement and performance
earn a reputation as an employer of choice.
Employee responsibilities
Most employees know they are responsible for managing their own careers – although not all will have the skills to do so. Many of your employees will expect your support. Most will appreciate time spent to help them to:
identify their skills and personal qualities
discuss their interests and career ideas with you
seek opportunities for development in your business.
Let your employees know you are keen to help, but be open about what you can and can't offer.
Opportunities you could provide
Employees find job satisfaction and career success through a wide range of opportunities. Not everyone is looking for progression upwards. They might be looking for:
new activities
greater challenges
more balance or flexibility.
Here are some starter options you could consider for your business. Provide:
feedback to help employees to recognise their skills and personal qualities
opportunities to get more information about your business or industry
coaching in an area where they lack experience
mentoring to provide support and a sounding board
flexible working arrangements.
Here are some further options that you may be able to offer at appropriate times. Offer:
project work to build their experience
watch others work to understand other roles or approaches
job rotation to take on other roles
opportunities outside of work that will build their skills.
You can provide many of these things without a great deal of cost.
Start with career conversations
Start by having career conversations with your employees. A career conversation is time spent with another person to explore where they might want to head and how they might get there. 
These conversations are a way to balance individual hopes with the needs and opportunities in your business. 
The relationship between the people in the career conversation is critical. The person guiding the conversation must be genuinely keen to help the other person build their career potential. They must also have the authority to make things happen.
Use our toolkit to help your employees prepare for and engage in career conversations. It is a short practical guide with sections written for managers and for employees.
Find out more
Other websites
Updated 14 Oct 2016