Environmental Engineer
Mataaro Taiao
This job is sometimes referred to by alternative titles
Environmental engineers assess the impact of engineering projects on water, soil, air and noise levels, and advise and design ways to minimise this impact. They also plan and design systems to treat and remove waste, such as waste water systems.
Pay
Graduate environmental engineers usually earn
Intermediate and senior environmental engineers with over five years' experience usually earn
Job opportunities
Chances of getting a job as an environmental engineer are good due to a shortage of people in the role.
Current job prospects
Chances of getting a job as an environmental engineer are good due to a shortage of people in the role.
How many people are doing this job?
2014

170

2013

180

2012

191
Source: Ministry of Business, Innovation and Employment, '2003-2012 Occupation Data' (prepared for Careers New Zealand), 2012.
Pay
Pay for environmental engineers varies depending on skills and experience.
Graduates usually start on about $50,000 to $60,000 a year.
Mid-level environmental engineers usually earn between $70,000 and $115,000.
Senior environmental engineers may earn up to $135,000 a year.
According to the Institute of Professional Engineers New Zealand (IPENZ) the average annual salary for an environmental engineer in 2013 was about $88,000.
What you will do
Environmental engineers may do some or all of the following:
take air, water and land samples, and send them away to be tested for pollution
advise on treatment methods if any pollution is found
report on the environmental impact of proposed engineering and construction projects, and advise on how to minimise this impact
prepare reports, sketches, working drawings and specifications based on the sites and the clients' needs
design waste-management systems such as waste water treatment plants, stormwater and river-control works, and landfills
prepare assessments of environmental effects to accompany resource consent applications
manage projects from start to finish, including visiting sites to check construction is going to plan
supervise contractors carrying out work.
Skills and knowledge
Environmental engineers need to have:
knowledge of civil engineering
knowledge of air, water and land pollution control methods
knowledge of public health issues
knowledge of relevant legislation such as the Resource Management Act, the New Zealand Building Code, local by-laws and town planning regulations
the ability to analyse and interpret information such as client requirements, plans and designs
the ability to use geographic information system (GIS) computer modelling software.
Working conditions
Environmental engineers:
usually work regular office hours, but may have to work weekends and evenings to meet deadlines. Some environmental engineers may also work on call
work in offices and at worksites
may travel locally and overseas to work and to attend conferences and seminars.
What's the job really like?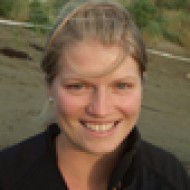 Kimberly Jupp - Environmental Engineer
With a Bachelor of Arts in geography and environmental science, Kimberly Jupp didn't take the normal route into engineering. But her background in environmental studies was just what civil engineering firm McConnell Dowell needed on its construction projects.
What does your job involve?
"I put together the Environmental Management Plan for the entire project, which looks at how we'll control things like noise, vibration, dust, and erosion. Once the project begins, we'll carry out environmental checks each week on each of our site areas to ensure we're complying with our environmental controls and work with people in the community to reduce any effects of the work on them."
What have been some of the highlights so far?
"The first project I worked on. We were building a tunnel and we had put down shafts – big holes in the ground – one in a park, one in some sand dunes. Once we'd done all the work and constructed what we needed to construct, I managed the restoration of the park and the dunes sites.
"That was a highlight for a couple of reasons. Firstly, we got really good feedback from the public saying they were happy with how we'd done it. But it was also a great challenge – I was managing and overseeing the work, from managing the subcontractors to working out a planting plan."
Entry requirements
Professional engineers
Professional environmental engineers work on large complex projects.
To become a professional environmental engineer you need a four-year degree in engineering. This may be:
a Bachelor of Engineering - BE
a Bachelor of Engineering Honours - BE(Hons).
Engineering technologists
Engineering technologists work in more specialised and narrower fields than professional engineers.
To become an engineering technologist you need a three-year degree in engineering, usually a Bachelor of Engineering Technology - BEngTech.
Secondary education
To enter tertiary training a university entrance qualification (Bursary or NCEA Level 3) is required. Useful subjects include English, maths with calculus, physics and chemistry.
Personal requirements
Environmental engineers need to be:
practical and logical, with good problem-solving skills
accurate, with an eye for detail
organised, with good planning skills
good communicators
able to work well as part of a team
able to work well under pressure and meet deadlines.
There's a very precise way of doing things, like taking samples for example – it's got to be done a certain way. If you don't do it that way, it costs a lot of money because you'll have to redo it. At the same time you have to have a big-picture holistic view of the environment and how things interact.

Terre Maize - Environmental Engineer
Useful experience
Useful experience for environmental engineers includes:
draughting experience
surveying work
engineering experience
agriculture work
work for district or regional councils.
Experience and interest in the outdoors and environment may also be useful.
Registration
Professional engineers who meet set requirements may apply to the Institution of Professional Engineers New Zealand (IPENZ) to become a chartered professional engineer (CPEng).
Engineering technologists who meet set requirements may apply to IPENZ to be registered as currently competent.
Find out more about training
Futureintech

(04) 473 2023 - enquiries@futureintech.org.nz - www.futureintech.org.nz/
Check out related courses
What are the chances of getting a job?
Job opportunities are particularly good for experienced environmental engineers.
The job of environmental engineer is on Immigration New Zealand's long-term skill shortage list, which means the Government is actively encouraging skilled environmental engineers from overseas to work in New Zealand.
Spending on infrastructure creates steady demand for environmental engineers
New environmental standards mean that many local authorities are upgrading their water infrastructure. Between 2010 and 2020, $11.46 billion will be spent nationally on maintaining and upgrading water collection, treatment and waste water facilities. Environmental engineers are needed to help design and supervise this work.
Government spending on infrastructure is also contributing to demand for environmental engineers. The government's National Infrastructure Plan outlines plans to spend about $12.2 billion on upgrading New Zealand's state highway network by 2021. It has also allocated $7.6 billion for new public buildings such as schools, hospitals and prisons over the next 20 years.
Environmental engineers will be needed to help monitor and offset the environmental impact of these works.
Variety of employers
Environmental engineers work for a variety of employers, including:
private engineering consultancies
regional and local government authorities
infrastructure and utility companies, such as roading and electricity companies
government agencies, such as the Ministry for the Environment.
Sources
Hays Recruitment, 'Hays Quarterly Report: Engineering: January - March 2014', March 2014, (www.hays.net.nz).
Immigration New Zealand, Long-term Skill Shortage List, accessed March 2014, (www.immigration.govt.nz).
Ministry of Business, Innovation and Employment, '2003-2012 Occupation Data' (prepared for Careers New Zealand), 2012.
National Infrastructure Unit, '2013 National State of Infrustructure Report, accessed March 2014, (www.infrastructure.govt.nz).
Progression and specialisations
Environmental engineers may progress into managerial roles or become partners in an engineering firm. They may also set up their own business and work as self-employed contractors.
Environmental engineers can also specialise in areas such as:
project management
construction management
health and safety
planning
estimation
environmental science.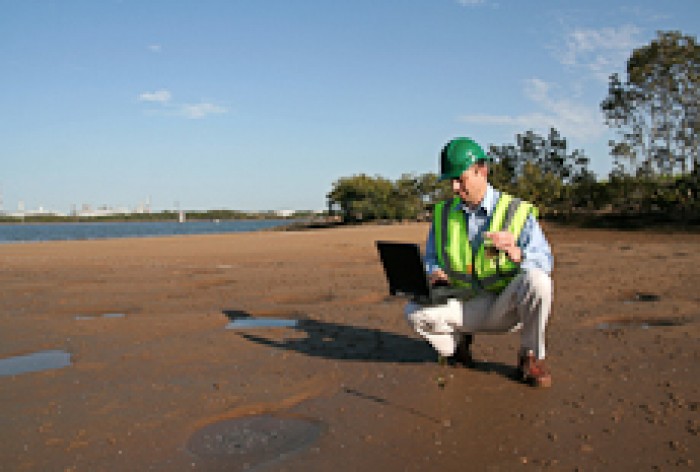 Last updated 2 September 2016