Agricultural/​Horticultural Scientist
Kaipūtaiao Ahuwhenua
This job is sometimes referred to by alternative titles
Agricultural/horticultural scientists study farm animals, soils, pastures and crops to improve their yield, health and quality, and to prevent pests and disease.
Pay
Agricultural/horticultural scientists usually start on
Agricultural/horticultural scientists with several years' experience usually earn
Job opportunities
Chances of getting a job as an agricultural/horticultural scientist are good due to a shortage of people in the role.
Current job prospects
Chances of getting a job as an agricultural/horticultural scientist are good due to a shortage of people in the role.
How many people are doing this job?
2014

762

2013

748

2012

776
Source: Ministry of Business, Innovation and Employment, '2003-2012 Occupation Data' (prepared for Careers New Zealand), 2012.
Pay
Pay for agricultural/horticultural scientists varies depending on qualifications, experience and the type of work they do.
Postdoctoral fellows usually earn between $60,000 and $65,000 a year.
For permanent positions, and with a PhD, you can expect a starting salary between $60,000 and $85,000.
With several years' experience and increased performance and responsibility, pay could rise to about $100,000 or more.
What you will do
Agricultural/horticultural scientists may do some or all of the following:
find ways to improve the quality and value of animal or crop production
develop farming methods to protect animal welfare and the environment
develop vaccines and other products to improve animal health and productivity
run experiments and analyse the results
advise farmers, vets, and horticultural and agricultural companies
write about their work for scientific and farming magazines
present reports at conferences
write applications for funding grants for agricultural/horticultural research
manage research budgets.
Skills and knowledge
Agricultural/horticultural scientists need to have:
knowledge of crops, pastures, soil types and farm animals
understanding of physiology and biology
knowledge of agricultural and horticultural chemicals, pests and diseases
research skills
practical skills for performing experiments and operating scientific equipment.
Working conditions
Agricultural/horticultural scientists:
usually work regular business hours. They may have to work overtime at weekends or on statutory holidays when doing trial work
work in offices, laboratories and glasshouses, and on farms and nurseries
may travel locally to talk to farmers and growers, and overseas to attend conferences or work on international research projects.
What's the job really like?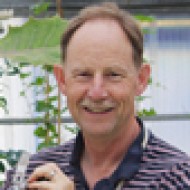 Mike Morley-Bunker - Horticultural Scientist
Prescribing aspirin for pears
Mike Morley-Bunker made the headlines when he experimented with dipping pears in an aspirin solution (salicylic acid) to keep them fresher for longer.
"I worked with a scientist who did a similar experiment in China. We found that the dipped pears stayed firm for twice as long, which means sellers can have less wastage. This is quite exciting as the process can be used with a range of fruit, although no further research has been done yet."
Chasing flowering kiwifruit trees from north to south
Mike also developed an equation that predicts the best time to harvest kiwifruit. "Although New Zealand covers a wide range of climates, our courses have always taught horticulture as if it was one scenario for all of the country."
So, working with MetService, Mike looked at connections between the climate and when kiwifruit vines flower and produce fruit.
"We did observations all over the country, kept climate records, and analysed these to see if we could find factors in the climate that made them grow more quickly or slowly."
As a result, farmers in different parts of New Zealand can plan ahead for their harvests. "When I see my research directly benefiting people, it's just great!"
Entry requirements
To become an agricultural/horticultural scientist, you generally need a Master's degree or PhD in science in an area such as agricultural science, microbiology or biochemistry.
Secondary education
A tertiary entrance qualification is required to enter further training.
NCEA Level 3 biology, chemistry, maths, computer studies and English are preferred.
Personal requirements
Agricultural/horticultural scientists need to be:
accurate
objective
enquiring and observant, especially when recording results
good at solving problems
good communicators
skilled at writing
good at maths
patient and motivated, as many projects are long term.
Useful experience
Useful experience for agricultural/horticultural scientists includes any work in the science or agricultural fields, such as:
experience in a lab
sales work with a fertiliser or crop and seed company.
Physical requirements
Agricultural/horticultural scientists need to be fit and healthy, as a lot of research is field-based and may involve walking long distances over farms, and some heavy lifting. They also need to have good hand-eye co-ordination for laboratory work.
Check out related courses
What are the chances of getting a job?
Shortage of agricultural scientists
According to Ministry of Business, Innovation and Employment estimates, the number of agricultural/horticultural scientists rose by about 8% between 2010 and 2012. However, there are still too few scientists to fill all vacancies because:
some graduates move overseas for better pay or wider experience
agriculture and horticulture are two of New Zealand's biggest industries, and are growing, so demand for people to do research in these fields is increasing.
As a result, agricultural scientist appears on Immigration New Zealand's long term skill shortage list, which means the Government is actively encouraging skilled agricultural scientists from overseas to work in New Zealand.
Demand for agricultural/horticultural scientists higher in some specialist areas
Employers report having particular trouble finding agricultural/horticultural scientists with skills in the following areas:
plant breeding, including plant genomics and plant genetics
farming systems
animal genetics
soil science
molecular biology
statistics
water quality
biometrics.
Types of employers varied
Agricultural/horticultural scientists may work for:
Crown research institutes (CRIs) such as AgResearch and Plant and Food Research
industry-owned companies such as Dairy NZ and the Livestock Improvement Corporation
large, privately owned agricultural or horticultural companies such as Fonterra or Zespri
companies producing agriculture-related products such as seeds and fertilisers
private agricultural/horticultural consultancies
banks providing rural banking advice
universities
regional councils
government ministries (doing policy work).
Sources
Ministry of Business, Innovation & Employment, '2003-2012 Occupation Data' (prepared for Careers New Zealand), 2013.
Immigration NZ, 'Long Term Skill Shortage List', 11 February 2013, (www.immigration.govt.nz).
Raworth, J, director, Massey Agriculture, Careers New Zealand interview, February 2011.
Progression and specialisations
Agricultural/horticultural scientists in research positions usually apply for a postdoctoral fellowship after getting their PhD. You may need to do two or three postdoctoral fellowships (usually lasting two or three years each) before getting a permanent scientist position.
After about 15 years' experience, agricultural/horticultural scientists can progress into senior research scientist, team leader or management roles.
Scientists working in agriculture and horticulture may specialise in various branches of science. These include:
agronomy (science of soil management and the production of field crops)
farm systems such as irrigation
microbiology
plant and animal physiology
genetics
animal nutrition
animal reproduction.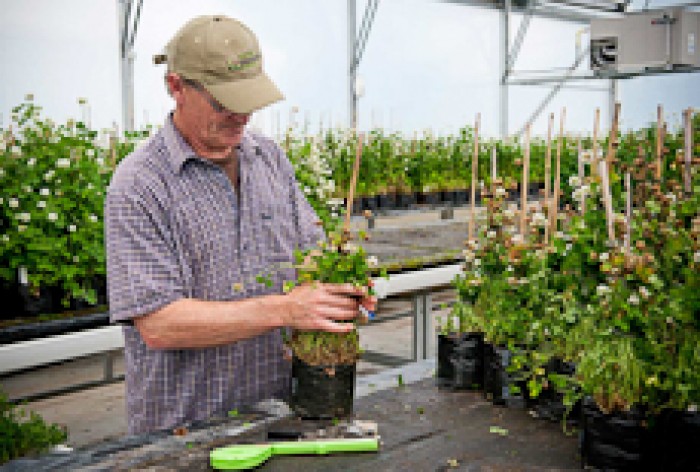 Last updated 21 April 2016