Policy Analyst - Job opportunities
Kaitātari Kaupapa
Alternative titles
Policy analysts gather and analyse information to assist in the planning, development, interpretation and review of government or industrial policies.
Pay
Policy Analysts usually earn
Job opportunities
Job opportunities for policy analysts are average due to restrictions on government spending.
Current job prospects
Job opportunities for policy analysts are average due to restrictions on government spending.
How many people are doing this job?
2014

5,930

2013

5,738

2012

5,617
Source: Ministry of Business, Innovation and Employment, '2006-2014 Occupation Data' (prepared for Careers New Zealand), 2015
Pay
Pay for policy analysts varies depending on experience, responsibility, and the organisation they work for.
Pay rates for policy analysts working for a government department
New graduates start on $45,000 to $50,000 per year.
After two years' experience they can earn up to $75,000 per year.
Policy analysts working in senior positions as principal advisers may earn up to $150,000 or more if they have economics, commerce or financial skills and qualifications.
The average pay for policy analysts working in the public sector in June 2013 was $88,912.
Source: State Services Commission, Human Resource Capability, 2013.
Policy analysts working in the private sector usually earn a higher salary than their equivalents in the public sector, particularly if they have economics, commerce or finance qualifications and skills.
What you will do
Policy analysts may do some or all of the following:
identify issues to research and analyse
interpret and review existing policies
consult with interested parties
evaluate options and make recommendations for new policies
prepare speeches, correspondence and Cabinet papers for ministers
write and present reports.
Skills and knowledge
Policy analysts need to have:
knowledge of political, economic, social and cultural aspects of New Zealand life
an understanding of how parliament operates and government policy is developed
knowledge of legislative processes and the Treaty of Waitangi
knowledge of research methods
skill in analysing and interpreting information
report writing, planning, problem-solving, and time management skills.
Working conditions
Policy analysts:
usually work regular business hours
work in offices
may travel domestically to do research or attend meetings and conferences.
What's the job really like?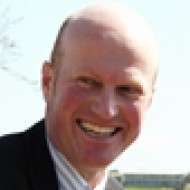 Mark Ross - Policy Analyst
Small wins worth celebrating
"We can make a big difference to the nation's laws and rules, so it's an influential position. We have some major victories but sometimes it might be something as simple as getting a word changed in legislation. Even just changing the word 'shall' to 'may' can be an important win for us."
What does the job involve?
Mark heads a team of 20 policy analysts at Federated Farmers. They are constantly poring over draft local or central government reports, plans and legal documents to assess the effects they could have on farmers and their businesses.
"We have a different focus from policy analysts who work for central government, but generally everyone is doing the same thing – a lot of writing and analytical work and always trying to get the best outcomes for those they represent."
Who Mark looks for in a policy analyst
When Mark is filling vacancies on the team, he looks for methodical people with a mature outlook and above-average writing skills. "You need to have a good background either in economics, law, or maybe science, and strong writing and reading skills. It helps to have a broad general knowledge and an open mind, along with an interest in politics."
Entry requirements
There are no specific entry requirements to become a policy analyst; however, you usually require a degree in one of the following areas:
social science
history
economics
resource management
law.
Employers often prefer candidates to have completed a postgraduate qualification.
Secondary education
A tertiary entrance qualification is required to enter further training. Bursary or NCEA Level 3 English, maths with statistics, economics, geography and history are useful.
Personal requirements
Policy analysts need to be:
perceptive
able to work well in a team
motivated, enquiring, and patient
able to work well under pressure, as they need to meet deadlines.
Policy employers are always looking for someone with good analytical and writing skills, but that is by no means a stand-alone skill. You also need to be good at managing relationships with other people and organisations, and be prepared to take initiative.

Rawinia Lewis - Policy Analyst
Useful experience
Useful experience for policy analysts includes:
customer service experience
community work
work in non-governmental organisations
research and interpreting statistics.
Find out more about training
Check out related courses
What are the chances of getting a job?
The tightening of government department budgets has restricted the growth of policy analysts. According to Ministry of Business, Innovation and Employment estimates, the number of policy analysts increased by about 3% between 2010 and 2012.  
High turnover of policy analysts creates regular openings in public sector
Turnover among policy analysts working in the public sector is among the highest for all public sector jobs. This is because people sometimes shift, either:
to another part of the public sector, to gain experience 
into the private sector, where they can earn more money.
Most policy analysts employed by government
Most policy analysts work for government departments and organisations, but other employers include:
local authorities (city and district councils)
private companies
unions, community organisations and business or interest groups such as Federated Farmers.
Sources
Ministry of Innovation, Business and Employment, '2003-2012 Occupational Data' (prepared for Careers New Zealand), 2012.
State Services Commission, 'Human Resource Capability in the New Zealand State Services 2013', accessed November 2013, (www.ssc.govt.nz).
Progression and specialisations
Policy analysts may start off in junior positions before progressing to more senior roles. They may also change between working in the private and public sectors.
Last updated 28 January 2016