Social Worker
Kaimahi Toko i te Ora
Social workers provide advice, advocacy and support to people with personal and social problems. They also help with community and social issues.
Pay
Social workers usually earn
Source: Aotearoa New Zealand Association of Social Workers
Job opportunities
Chances of getting a job as a social worker are good due to a shortage of people in the role.
Current job prospects
Chances of getting a job as a social worker are good due to a shortage of people in the role.
How many people are doing this job?
2014

12,167

2013

11,760

2012

11,473
Source: Ministry of Business, Innovation and Employment, '2003-2012 Occupation Data' (prepared for Careers New Zealand), 2012.
Pay
Pay for social workers varies depending on their experience and employer.
Social workers employed by district health boards typically earn between $45,000 and $62,000 a year.
Social workers at Child, Youth and Family usually earn between $42,000 and $66,000.
Source: Aotearoa New Zealand Association of Social Workers.
What you will do
Social workers may do some or all of the following:
work to advance the well-being of children, young people, their families and communities
link people with community resources such as benefits and accommodation
talk with clients about their problems, and help them make decisions about these problems
advise people on their rights and opportunities
support people in crisis situations
write reports and case notes
give advice on social problems
use the law to ensure that young people are held accountable for their offences.
Skills and knowledge
Social workers need to have:
knowledge of social work practice and theories used in New Zealand and overseas
an understanding of social and cultural issues and problems
knowledge of human behaviour, development, relationships and social systems
counselling and negotiating skills
knowledge of social policy and how it is developed
an understanding of the Treaty of Waitangi.
For those who specialise in working with Māori communities, knowledge of Māori language and culture is essential.
Working conditions
Social workers:
may work full or part time. They may work long hours, and are sometimes required to be on call or do shift work
work in schools, hospitals, homes, marae, government agencies and in the community. They may also work in residential centres and courts
may work in stressful conditions, as they may deal with challenging and highly distressed clients
may travel locally to visit people in their homes.
What's the job really like?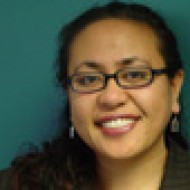 Janine Olasa - Social Worker
Social worker Janine Olasa works for a service that helps young people who are experiencing psychosis.

"I am in the kaimanaaki position, which means that I work with Māori families. The idea of our service is that by providing information and education early on, we can help people to manage their illness better.

"We teach them about early warning signs, coping strategies and medication. We try and help them to accept elements of their illness and learn to live with it. With Māori clients, we also try to promote a healthy cultural identity."

Janine says dealing with difficult situations is a necessary part of the job. "When people are in a state of heightened emotion, there can be some real practical challenges because they may become violent or abusive."

But she also gets a great sense of achievement when she sees a client making changes for the better.

"It's great when a nice shift happens for a client and they really start to make changes, and succeed in maintaining those changes. I find those things hugely rewarding. It feels like an honour and a privilege to help people at a time when they are quite vulnerable."

Janine Olasa is of Ngāti Porou and Samoan descent.
Find out about working as a social worker - 5.03 mins.
Why did you choose to work in the family violence field?

Dallas: I decided to get into the family violence sector because I've always enjoyed working with people, and I've always enjoyed working with people who come from I don't know what people might call a hard background, a tough background, a background kind of full of pain and strife and hardship really and I've always enjoyed trying to walk alongside those people and seeing them living a better life.

Kate: So I've been working in the family violence sector for 18 months and I started a career in Social Work because of my own personal life experiences, plus I've just always had a real passion for helping and supporting other people.
Typical Day?

Neihana: Generally Monday to Friday there is just the School routine, they get up they go to School and then sort of and after that we have programmes, we have external facilitators that come in, a lot of it really is around exercise, and showing them what young people generally do even when they are outside of this environment. Getting them to try and be able to engage, pro social skills and being able to succeed once they leave us.

What is your role?

Merryn: My role is more meeting with families in their home and meeting with children and talking to them about their strengths and kind of what their needs are. And then looking at what interventions and what things we can put in place to support them.

Merryn: So we've just received a report of concern for this wee boy called James, he's seen mum and dad fighting and that they've been using their fists to fight with each other. Somebody needs to go interview James at School and talk to him about what's happening. Mum and dad need to be contacted, so we need to ring his parents and talk to them and make a time to go out and see them this afternoon. I would like them to contact the GP and if we do a Police Check on mum and dad to see if there is any history or anything concerning in their Police Check that we need to be aware of.

Most challenging?

Dallas: The most challenging thing about working in family violence is I think getting to the young people to see that a lot of their anti-social behaviour, a lot of the reasoning for their offending, a lot of the kind of mental health issues, emotional issues, can be a result of the pain and the heartache that they have experienced through family violence. And, but asking a teenager to see those things and to I guess work through those things is a pretty big deal, it's hard enough being a teenager anyway.

Merryn: A challenge for me would be working with clients that are maybe a wee bit reluctant, or haven't quite looked at themselves and looked at what they want to change but their outside family and other people involved with them might see that as something that they think needs to happen. So that can be a challenge at times.

Advice to someone looking at getting into the family violence field?

Dallas: There is probably a lot I would say to people who are wanting to get in the family violence field, into that type of work. Success and progress, and achievement looks very different in this particular arena and you do have to celebrate the small things along the way, so just be really real about that.

Merryn: To work in the sector you need to be a real people's person, and have a real passion with wanting to work with people, of all kind of ages from children to older people.
Kate: Sometimes it's good to be able to you know be flexible for those days that don't plan out the way that you always wanted them to, but I think it's a really rewarding career path.

Dallas: One of the best skills to have actually in this line of work is humour, I don't know if you can call that a skill but it's definitely something that has gotten me through this work being able to laugh at myself and being able to laugh with my clients.

Career Progression

Merryn: With a Social Work qualification there's lots of things that you can do and lots of ways that you can progress so you could be a front line Social Worker as long as you like, or you can move up to different roles, there's management roles or you can move across sectors, you could work for a community agency, you could work for a statutory agency.
Entry requirements
To become a registered social worker, you need to have a qualification recognised by the Social Workers Registration Board. This could be a:
Bachelor of Social Work
Bachelor of Applied Social Service, majoring in social work
Masters in Applied Social Work.
The Vulnerable Children Act 2014 means that if you have certain serious convictions, you can't be employed in a role where you are responsible for, or work alone with, children. 
Secondary education
A tertiary entrance qualification is required to enter further training.
Personal requirements
Social workers need to be:
excellent communicators and listeners
good at decision-making, with excellent problem-solving skills
understanding, empathetic, patient and honest
reliable, adaptable and able to cope with stressful situations
able to keep information private and work within a code of ethics
able to relate to people from various cultures and lifestyles
well organised, with good planning skills.
Useful experience
Useful experience for social workers includes:
welfare agency work
youth or community work
nursing work
teaching work
work with families, children or people with disabilities
counselling and support work, or other work that involves helping people
work within an iwi/Māori social service
work with people from various cultures.
Find out more about training
Careerforce

(04) 915 7830 - info@socialservicesito.org.nz - www.socialservicesito.org.nz

Te Rau Matatini - Māori Mental Health Workforce Development

admin@matatini.co.nz - www.matatini.co.nz/
Check out related courses
What are the chances of getting a job?
Rising demand and high turnover contribute to shortage of social workers
According to Ministry of Business, Innovation and Employment estimates, the number of social workers has remained relatively stable between 2010 and 2012. However, there are still too few social workers to fill all vacancies.
Demand for social workers has been increasing due to:
growing government focus on the care and protection of children. In 2012-2013, 149 social worker positions were created in decile 1, 2 and 3 schools as part of the Social Workers in Schools programme. The service covers 670 decile 1-3 schools, and about 142,000 children having access to a social worker
Child, Youth and Family creating 96 new care and protection social worker positions in 2012
increased funding being provided for mental health programmes
an ageing population, which means growing demand for social workers to work with elderly people who have experienced abuse or neglect.
Job vacancies also come up regularly because social workers often leave the role after a short period.
Child, Youth and Family biggest employer of social workers
Child, Youth and Family is the biggest employer of social workers in New Zealand.
Other key employers of social workers are:
non-government organisations (not-for-profit and iwi/Māori agencies)
district health boards
private practices, which may offer counselling, supervision or consultancy services.
Sources
Bennett, P, 'Social Workers in an Extra 385 Schools', The New Zealand Government website, July 2013, (www.beehive.govt.nz).
Ministry of Business, Innovation and Employment, '2003-2012 Occupation Data' (prepared for Careers New Zealand), 2012.
National Party website, Budget 2012, 'Social Workers in Schools Expansion Underway', July 2012, (www.national.org.nz) 
Social Workers Registration Board website, accessed February 2013, (www.swrb.org.nz).
Progression and specialisations
Experienced social workers may progress to managerial positions. They may also move into:
policy-making
research
teaching.
Social workers may specialise in working with certain groups, such as:
children, young people, and their families
older people
Māori communities.
Social workers may also specialise in certain areas, such as:
mental health
drug or alcohol addiction
disability
violence prevention
community development.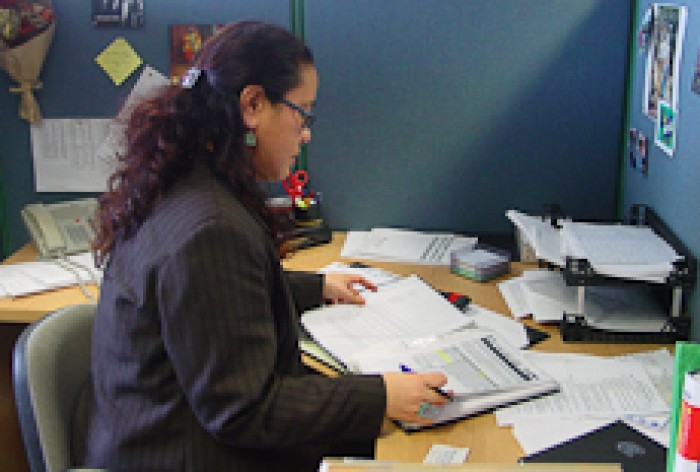 Last updated 21 April 2016