Paramedic - Job opportunities
Āpiha Whakaora
Alternative titles
Paramedics attend to ill and injured people at accident sites or in medical emergencies, and transport them to hospitals or other medical facilities. They also transport patients between hospitals and from homes to hospitals. 
Pay
Source: Wellington Free Ambulance, 2014.
Job opportunities
Chances of getting a job as a paramedic are good due to strong demand for people qualified to fill the role.
Current job prospects
Chances of getting a job as a paramedic are good due to strong demand for people qualified to fill the role.
How many people are doing this job?
2014

1,593

2013

1,560

2012

1,577
Source: Ministry of Business, Innovation and Employment, '2006-2014 Occupation Data' (prepared for Careers New Zealand), 2015
Pay
Paramedics earn between $58,000 and $72,000 a year depending on their experience, qualifications and where they work. 
Source: Wellington Free Ambulance, 2014.
What you will do
Paramedics may do some or all of the following:
attend medical emergencies and deal with traumatic injuries
treat ill and injured people at accident or emergency scenes 
stabilise patients for transport by treating shock and injuries
transport patients to and from medical facilities
be on hand at large gatherings, such as sports events, in case of accidents or illness.
Paramedics may also do specialised rescue work in air ambulances.
Skills and knowledge
Paramedics need to have:
good knowledge of pre-hospital emergency care
knowledge of anatomy and physiology of the human body
knowledge of medications and treatments
excellent driving skills
knowledgeable about the geographic area they work in
the ability to use technical equipment such as cardiac defibrillators.
Working conditions
Paramedics:
do shift work – usually two 12-hour days, two 14-hour nights, then four days off
work in ambulances and air ambulances, and locations and situations that can be dangerous.
What's the job really like?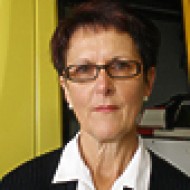 Raewyn Mack - Ambulance Officer
Confidence is everything
"To be a good ambulance officer you have to be a person who can put the public at ease and you need to come across as confident, even if you don't feel it sometimes.
"Making patients comfortable and getting them to trust you are vital. It's definitely a job where you need maturity."
Making sure you don't become an accident statistic
"We do a fair bit of lifting. Back injury rates can be quite high in the profession, so you need to be careful and look after yourself. Ambulances now have self-loading stretchers and we keep ourselves fit. You should never put yourself in a position where you are going to harm yourself."
Job delivers a buzz
"You just never know what lies ahead for you each day. One of my colleagues went out this morning and delivered a baby and she's still buzzing. It's those kinds of things that give you a real sense of satisfaction."
Entry requirements
To become a paramedic you need:
to complete a Bachelor of Health Sciences degree majoring in paramedicine through Whitireia Community Polytechnic or Auckland University of Technology (AUT)
hold a full Class 1 driver's licence, and have a good driving record.
Secondary education
NCEA Level 3 is required to enter tertiary training. Useful subjects include biology, chemistry or other health science subjects, and English.
Personal requirements
Paramedics need to be:
mature and caring
alert and able to work as part of a team
able to work well under pressure and remain calm in emergencies
good communicators
problem-solvers and decision-makers
conscious of cultural and religious beliefs about how the body should be treated.
Useful experience
Useful experience for paramedics includes working:
in a hospital or other health-related environment
as a volunteer ambulance officer
as a patient transport service officer
in an emergency services call centre, handling emergency calls.
Completing a defensive driving course may also be useful.
Physical requirements
Paramedics must be physically fit and healthy because lifting patients and equipment is an essential part of their job.
Find out more about training
The Skills Organisation

0508 754 557 - www.skills.org.nz


New Zealand Paramedic Organisation

03 281 8104 - info@nzparamedic.org - www.nzparamedic.org

St John

04 472 3600 - enquiries@stjohn.org.nz - www.stjohn.org.nz

Wellington Free Ambulance

(04) 499 9909 - info@wfa.org.nz - www.wellingtonfreeambulance.org.nz/
Check out related courses
What are the chances of getting a job?
According to Ministry of Business, Innovation and Employment estimates, about 2,300 people work as ambulance officers and paramedics. About 1,100 of these are qualified paramedics. Demand for paramedics is strong because not enough people qualify each year to fill available vacancies.
St John the largest employer
St John is the largest employer of paramedics and provides ambulance services for about 90% of New Zealand's population.
There are two smaller independent ambulance services:
Wellington Free Ambulance
Wairarapa Ambulance Service.
Sources
Ministry of Business, Innovation and Employment, '2003-2012 Occupational Data' (prepared for Careers New Zealand), accessed May 2014.
Sunderland, M, team manager operations, Wellington Free Ambulance, Careers New Zealand interview, April 2014. 
Progression and specialisations
Paramedics may move into:
areas where pre-hospital care is required, such as oil rigs, ski fields, and zones of conflict
international relief work
safety and emergency management roles.
They may also move into education and management roles, such as clinical education and mentoring of paramedic students, or management roles within the ambulance service and wider health sector.
Last updated 31 August 2015