Pet Groomer
Kaiwhakapaipai Mōkai
This job is sometimes referred to by alternative titles
Pet groomers care for and groom animals in salons, mobile grooming vans, pet shops or homes.
Pay
Pet groomers usually earn
Source: National Dog Groomers Association of New Zealand, 2015.
Job opportunities
Chances of getting a job as a pet groomer are good for those with experience or comprehensive training.
Pay
Pay for pet groomers varies depending on qualifications and experience.
New pet groomers usually start on the minimum wage.
Experienced pet groomers can earn up to $24 an hour.
Pet groomers may also earn commission.

Income for self-employed pet groomers depends on the success of their business. They may branch out into pet boarding, pet day care, and providing gourmet pet food.
Source: National Dog Groomers Association of New Zealand, 2015.
(This information is a guide only. Find out more about the figures and diagrams in our job information)
What you will do
Pet groomers may do some or all of the following:
consult with clients about their requirements
de-knot or pre-shave animals
bathe, shampoo and dry animals
trim and shave animals' fur into appropriate styles
dye and fashion fur into novelty shapes and colours
expel dogs' anal glands
clean, inspect and maintain the salon and cages
sell animal care products
make records and carry out office work.
Pet groomers who run their own businesses may also do tasks such as marketing, staff management and keeping accounts.
Skills and knowledge
Pet groomers need to have:
animal-handling skills
animal-grooming skills
knowledge of suitable cuts for each type of breed
knowledge of animal diseases. 
Working conditions
Pet groomers:
may work 40 hours a week, or work part time or on contract
work in salons, shops, homes or mobile vans
work in conditions that can be hot, noisy, dirty or smelly at times
may work with dangerous animals or animals with contagious diseases.
What's the job really like?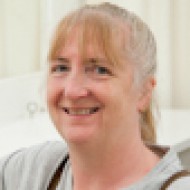 Angela Anderson - Dog Groomer
How did you become a salon owner?
"I've always loved animals. So I went and learned how to become a dog groomer and am still learning now, even though I'm now a master groomer.
"Now I have six staff working for me – some part time, some full time."
What are the stages of a dog groom?
"First we discuss with the owner what they'd like, and we look at the dog to see if that's possible.
"If it's knotty, we'll either pre-shave it or de-knot it first. The dogs get rinsed and shampooed, with special shampoos if they need.
"We blowdry them, brush them out – and then finally start cutting and styling.
"And to me, being a really good dog groomer is doing a cut that you personally don't like at all and doing it really well."
Downsides of the job?
"Very occasionally I've had my staff shaving the dogs off in tears at the state of the dogs, when they have badly knotted hair and you can tell they haven't been looked after.
"They're licking you and it's like they know you're helping – and then you have to hand them back."
Arlene Adams shows us what it's like to be a pet groomer in New Zealand - 1:35 mins
I'm Arlene Adams, I own Waglands Dog Holiday retreat and I am a professional groomer.
Every day is different and it's just dealing with customers different expectations, the different dogs that come in, the different conditions that the dogs are in, our main goal is sending home happy clean healthy dogs.
Each dog is different depending on the breed
You will have to have a look at the dog's skin, and you'll also have to have a look at the dog's condition of the coat. That's the first step you need to do.
You have to also have a look at the history of the dog, once you've cleared those basic things up then you choose the different products you're going to use, sometimes you're brushing them beforehand, sometimes you're brushing them in the bath. Basically you get the dogs clean and then we then groom them. So trimming nails, trimming the hair underneath their pads, cleaning ears out, any eyes that need to be wiped all the dirt that builds up around dogs eyes any knots that need to be removed and then the final task is actually making the look nice and pretty with scissors and clippers.
Dogs behaviours is really important, you need to be able to pick up when the dog is stressed, you need to be able to pick up when the dog is happy, if they're a bit nervous, and then you need to be able to cope with those different behaviours that the dogs are showing you.
Love dogs, love working with happy dogs and sending them home looking gorgeous! You're always learning, I'm learning something new every day.

Entry requirements
There are no specific requirements to become a pet groomer, though most employers prefer you to have training and experience. It is recommended that you complete your training through a master groomer (a groomer who knows the show dog standard of grooming) at an established institute such as Angels Grooming Academy in Auckland, which runs beginner and advanced courses.
Secondary education
There are no specific secondary education requirements to become a pet groomer. However, science subjects, computing and English are useful.
Personal requirements
Pet groomers need to be:
practical
aware of design and style
able to pay attention to detail
responsible and able to follow instructions
good communicators as they may have to deal with demanding pet owners
patient and calm.
Useful experience
Useful experience for pet groomers includes any paid or volunteer work with animals.
Physical requirements
Pet groomers need to have a good level of fitness and strength, as they may need to do heavy lifting. They should not have any breathing problems.
Check out related courses
What are the chances of getting a job?
Range of factors contribute to growing demand for pet groomers
Demand for pet groomers is growing because:
people are becoming more willing to spend money on their pets
speciality and designer dog breeds are becoming more popular, and many of these dogs need frequent grooming
fewer pet owners are willing to groom their own pets, as this can be hard work and messy.
Advanced training boosts chances of finding pet grooming work
Chances are best for pet groomers with experience, or those who have completed advanced pet grooming courses. This is because most pet groomers are too busy to take people without experience and give them on-the-job training.
You can also increase your chances of finding work by being well-presented, enthusiastic, hardworking and having some artistic flair.  
Most pet groomers work in salons
Most pet groomers work for animal-grooming salons.
They may also set up their own businesses, or purchase a franchise.
Sources
Anderson, A, North Island co-ordinator, National Dog Groomers Association of New Zealand, Careers New Zealand interview, November 2015.  
Ministry of Business, Innovation and Employment, '2006-2014 Occupation Data' (prepared for Careers New Zealand), 2015.
Progression and specialisations
Pet groomers may progress to work as managers, or establish their own business.
They often specialise in working with particular animals – usually dogs, but occasionally cats or birds.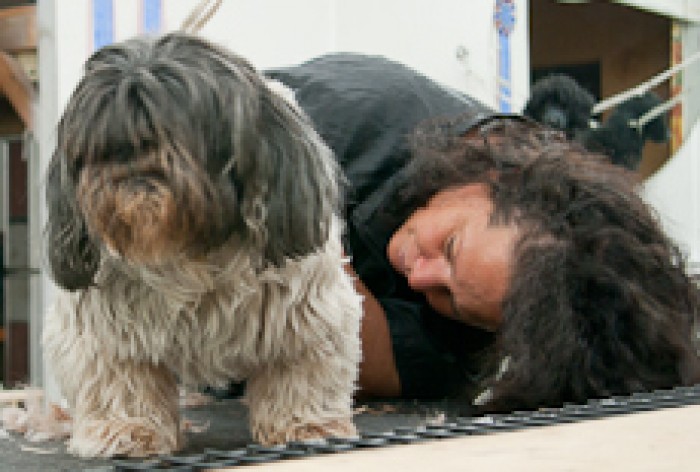 Last updated 12 June 2017