Forestry Scientist
Kaipūtaiao Ngahere
Alternative titles for this job
Forestry scientists research forest growth, wood processing, conservation and different types of trees, and how these can be used.
Pay
Forestry scientists usually earn
Senior forestry scientists usually earn
Source: Scion, Landcare Research, University of Canterbury, 2020.
Job opportunities
Chances of getting a job as a forestry scientist are good due to rising demand.
Pay
Pay for forestry scientists at research institutions
Forestry scientists with a Bachelor's degree usually earn between $55,000 and $75,000 a year.
Those with postgraduate degrees usually earn between $56,000 and $98,000.
Those with several years' experience and increased responsibility may earn between $110,000 and $150,000. However, only a small number of forestry scientists earn at this level.
Pay for forestry scientists at universities
Lecturers/postdoctoral teaching fellows usually earn between $76,000 and $93,000 a year.
Senior lecturers usually earn between $98,000 and $111,000.
Associate professors usually earn between $127,000 and $137,000.
Professors usually earn between $146,000 and $183,000.
Sources: Scion, Landcare Research, University of Canterbury, 2020.
(This information is a guide only. Find out more about the sources of our pay information)
What you will do
Forestry scientists may do some or all of the following:
measure and analyse tree and forest growth
develop new timber products or forestry technology
investigate new species of tree that may be of commercial interest, and develop ways to breed them
investigate damage to trees caused by diseases or animals
study the impact of forestry on communities, and the impact of communities on forests
study parts of the forestry industry such as forest product transport, or wood and paper product export
provide technical advice on issues affecting forestry such as effects of climate change on tree health
supervise technical and research staff
write and publish reports on research findings.
At technician level, the main tasks are to help scientists prepare and carry out a range of experiments and tests.
Skills and knowledge
Forestry scientists need to have:
knowledge of environmental issues
knowledge of current forestry research and equipment
research skills, and skill in analysing and interpreting research results
practical skills for performing experiments and operating scientific equipment.
Working conditions
Forestry scientists:
usually work regular business hours, but may work long hours or weekends to carry out fieldwork  
work in laboratories, offices and forests
work in all weather conditions when doing fieldwork
travel locally to forest sites.
What's the job really like?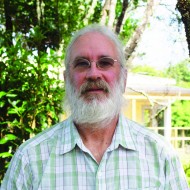 Bob Shula
Forestry Scientist
Choosing science over forest management
For Bob Shula, time spent tramping in the bush inspired a forestry career. "It turned on the lights and encouraged me to look further into it."
Bob went on to get a forestry degree, and experience as a field technician and forest manager, but says he was destined for science over forestry management. "I was science-minded in that I preferred exploring science questions and looking at new approaches to doing things, so I went on to do a Masters."
Specialising in forestry genetics to improve tree growth and health  
Now team manager of the forest genetics team at Scion, much of Bob's work involves looking at ways to develop gene resistance to diseases such as red needle disease in pine trees. 
"It's about improving the productivity of our pine forests. So I'll use high-tech aerial data to build computer models to monitor the growth of individual trees and their wood quality. You can do complex science, but then you've got to be able to put it in a form that's practical and useful for forestry companies."
Working with iwi to conserve indigenous forests
Long-term conservation projects are also a growing, exciting part of Bob's work. "We're working with iwi to improve growth rates of native trees by crossbreeding. We're also working in Northland to improve resistance to diseases such as kauri dieback."
Entry requirements
To become a forestry scientist you need to have a degree in forestry science or engineering, or a related subject such as molecular biology, or plant physiology and genetics. Employers increasingly prefer you to also have a postgraduate qualification such as a Masters in science or engineering, majoring in forestry science.
At technician level, a Bachelor's degree in a related science subject, such as horticultural science, is the minimum entry requirement.
Secondary education
NCEA Level 3 is required to enter tertiary training. Agriculture and horticulture, maths, biology, and chemistry are preferred. English and economics are useful.  
Personal requirements
Forestry scientists need to be:
good at planning and organising
skilled at writing reports and publications
good at maths
adaptable
enquiring and observant
open-minded and hard-working
detail focused
patient and methodical, as some research may take a long time.
You need to pay attention to detail and be patient because you're not dealing with an annual crop.

---

Bob Shula

Forestry Scientist
Useful experience
Useful experience for forestry scientists includes:
summer placements working as a technician while studying for a Master's degree
volunteer work in ecology and conservation.
Experience driving four-wheel-drive and all-terrain vehicles may be useful when in the field.
Physical requirements
Forest scientists need to be reasonably fit and healthy as they may walk long distances when doing fieldwork. 
Find out more about training
Competenz

0800 526 1800 - info@competenz.org.nz - www.competenz.org.nz

New Zealand School of Forestry - University of Canterbury

03 369 3500 - www.canterbury.ac.nz
Check out related courses
What are the chances of getting a job?
Growing demand for forestry research
Opportunities for forestry scientists are growing due to:
rising demand for forestry research and development
insufficient numbers of graduates with relevant skills.
Demand for people to do more forestry research is due to:
the need to minimise the effects of climate change – by producing faster-growing trees, for example
the Government's One Billion Trees programme, which has the goal of planting one billion trees by 2027. This programme has a range of aims such as controlling soil erosion
demand for products, such as fuel and plastics, to be made from renewable fibre-based materials, such as trees, instead of petroleum.
According to the Census, 792 forestry scientists worked in New Zealand in 2018.
Chemistry qualifications in high demand
Demand for scientists with biochemistry or organic chemistry qualifications and experience is increasing as biotechnology research to develop products, fuel and energy grows.
However, you can work in forestry science with qualifications and experience in other areas such as:
plant science
soil science
microbiology.
Scientists increasingly working in partnership with industry
Forestry scientists are increasingly working with industry partners in areas, such as wood processing, where they can combine their knowledge and skills to produce speciality wood products such as laminated timbers.    
Types of employers varied
Forestry scientists may work for:
Crown research institutes such as Scion and Landcare Research
universities
government agencies such as the Department of Conservation and Ministry for Primary Industries
private sector companies such as environmental research institutes and firms doing forestry research.
Sources
Botha, A, general manager, Scion, careers.govt.nz interview, October 2018.
Elder J, 'A Billion Trees', Scion Connections, Issue 26, December 2017, (www.scionresearch.com). 
Elder, J, 'Forestry – Sunrise or Sunset Industry?', Scion Connections, Issue 24, June 2017, (www.scionresearch.com). 
Forestry Careers NZ, 'Scientist', accessed June 2020, (www.forestrycareers.nz).
Ministry for Primary Industries, 'One Billion Trees Programme', accessed November 2018, (www.mpi.govt.nz).
Stats NZ, '2018 Census Data', 2019.
Younger, P, chief executive, Forest Industry Contractors Association, careers.govt.nz interview, June 2020.
(This information is a guide only. Find out more about the sources of our job opportunities information)
Progression and specialisations
Forestry scientists with Bachelor's degrees typically start as technicians, sometimes progressing into research scientist roles after getting a Master's degree or PhD in the relevant science area.
Forestry scientists with PhDs can apply for postdoctoral fellowships at research organisations or universities. It may take two or three postdoctoral fellowships to secure a permanent scientist or lecturer position.
After several years' experience, scientists can progress into senior research scientist, team leader or managerial roles.
Forestry scientists may specialise in different fields such as:
biotechnology (developing products, such as plastics, from renewable fibres)
ecosystems and climate (looking at human and climate influences on forest health)
forest technology (assessing how new technology could make forest management more efficient) 
wood processing
wood quality.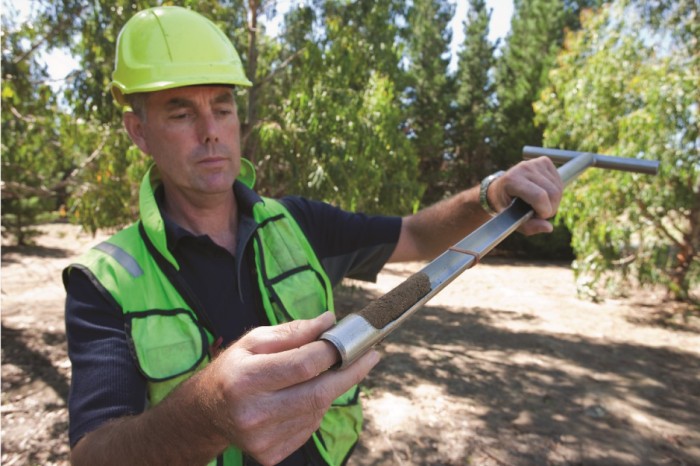 Last updated 18 June 2020