Elected Government Representative
Māngai ā-Pōtitanga
This job is sometimes referred to by alternative titles
Elected government representatives are elected by the people of a specific area to help govern a city, region or country.
Pay
Members of parliament usually earn
Local government representatives usually earn
Source: New Zealand Parliamentary Counsel Office website, 2016.
Job opportunities
Opportunities for elected government representatives are poor due to high competition for a limited number of positions.
Pay
Pay for elected government representatives varies depending on their position.
Member of parliament earnings
Pay for members of parliament depends on their level of responsibility.
Members of parliament usually start on about $160,000 a year. 
Members of parliament who chair a select committee usually earn $170,000.
Ministers outside Cabinet usually earn $240,000.
Ministers inside Cabinet usually earn $280,000.
The Prime Minister's salary is set at $450,000. 
Members of parliament also get a yearly allowance to cover out-of-pocket expenses associated with their work, such as entertainment, meals and memberships.
Source: New Zealand Parliamentary Counsel Office, 'Parliamentary Salaries and Allowances Determination (No 2) 2015', 2015.
Local government representative earnings
Pay for local government representatives depends on their responsibilities, hours and the size of their council.
Community board members usually earn between $2,000 and $26,000 a year.
Local and regional councillors usually earn between $13,000 and $99,000, but are paid more for extra responsibilities. 
Most mayors and regional council chairs usually earn between $49,000 and $168,000. The mayor of Auckland is New Zealand's highest paid mayor and earns about $270,000 a year.
Sources: New Zealand Parliamentary Counsel Office, 'Local Government Elected Members (2015/16) (Certain Local Authorities) Determination 2015', 2015; New Zealand Parliamentary Counsel Office, 'Local Government Elected Members (2016/17) (Auckland Council and Local Boards) Determination 2016', 2016.
(This information is a guide only. Find out more about the figures and diagrams in our job information)
What you will do
Elected government representatives may do some or all of the following:
act on behalf of individuals or groups
study reports, proposals, complaints and petitions
present, debate and vote on new laws and policies 
attend meetings and public events, make speeches and give interviews
work with officials to develop policy.
Some elected government representatives also hold extra positions, such as junior or senior whip (who manage a political party's members of parliament).
Skills and knowledge
Elected government representatives need to have knowledge of:
political, economic, social and cultural aspects of New Zealand
the region they are representing
official parliamentary procedures
speaking in public and debating.
Knowledge of tikanga Māori (culture and customs) is also useful.
Working conditions
Elected government representatives:
usually work full time, though some, particularly community board members, are part time and do other jobs
work in offices, council chambers, at parliament and in the communities they represent
may travel around the country and internationally to attend parliament, conferences, seminars and meetings.
What's the job really like?
Paula Bennett MP talks about how she got into politics – 2.10 mins.
Paula: I think when I got pregnant at such a young age, I felt that there was going to be this perception that "that's it, this is your life – you're one of those girls that got caught and now you've had a baby, you'll just have more of them." That kind of language, that this is it and you're on a benefit and I did feel like my future looked pretty bleak to be honest.

Paula: I looked at it, I had a young baby, I was uneducated, I hadn't held down a proper job, and my future was very much looking like heading further down that path. But I really did feel that the only person that could change it was me. And I've had a strong sense of self-responsibility. So through my own choices and I'd kinda got myself into this situation. Really, through my next choices I could get myself out.

Interviewer: So you first ran for parliament in 2005 after resigning from a role in the human resources industry. What inspired you to enter politics in the first place?

Paula: I loved my job, so actually it was a really big decision at that time. I was about to go and do my MBA, which was a really awesome opportunity. I was on an international leadership fellowship, which was really pushing me as a person. I was finally making some money, to be honest. The step into politics at that time, I really thought I would wait. I was young enough and I could wait. But the timing was right, and the party felt that they needed me.

Interviewer: So if you could sum up your top three pieces of advice from what you've learnt, what would you say?

Paula: You'd better want it with everything you've got, because it's going to consume your life and you will have to make sacrifices, and if you don't love it enough those sacrifices won't be worth it. So you've got to want it that badly.

Paula: Be smart, think about what you bring that's different than the next person, and if you don't know it, go and get some life experience and bring it in and study it and bring it in to Parliament, so you're adding value to the team.
Entry requirements
To become an elected government representative, you must be:
at least 18 years old
a New Zealand citizen
enrolled on the parliamentary electoral roll
elected by your electorate or be elected from a party list.
Members of parliament representing a political party are chosen by the party for an electorate or list seat.
Secondary education
No specific secondary education is required for this job, but English, economics and history to at least NCEA Level 2 are useful.
Personal requirements
Elected government representatives need to be:
trustworthy
motivated
confident
excellent communicators
skilled in making decisions
good at planning and organising
able to evaluate and interpret information
able to inspire confidence and trust in others.
Useful experience
Useful experience for elected government representatives includes:
work as a local government representative
work as a union official or delegate
work for a political party or pressure group
debating experience.
Any work in economics, law, education or another specialist field, such as health or social work, is also useful.
Find out more about training
Local Government New Zealand

(04) 924 1200 - www.lgnz.co.nz

New Zealand Parliament

(04) 817 9999 - www.parliament.govt.nz
Check out related courses
What are the chances of getting a job?
Chances of becoming a local government representative are better than for entering national politics, but in both cases, opportunities usually arise only during elections that are held every three years. 
More jobs available in local government
A bigger pool of jobs and less competition for positions mean opportunities to become a local government representative are better than becoming a member of parliament (MP).
Local government representatives are elected to city, district and regional councils, district health boards and licensing trusts.
High competition for MP positions
There is intense competition for the 121 seats in parliament. At the 2014 general election, there were 23 new MPs elected to parliament and four former MPs were re-elected. Eight existing MPs who stood were not re-elected.
Members of parliament employed by voters
Members of parliament are employed by the country's voters. Their salaries and terms of employment are set by parliamentary services.
Local government representatives are employed by territorial (city and district) or regional local governments.
Sources
Electoral Commission website, accessed September 2016, (www.elections.org.nz).
Local Councils website, access September 2016, (www.localcouncils.govt.nz).
Local Government website, accessed September 2016, (www.lgnz.co.nz).
Ministry of Business, Innovation and Employment, '2006-2014 Occupational Data' (prepared for Careers New Zealand), 2015.
NZ Parliament website, accessed September 2016, (www.parliament.nz).
Progression and specialisations
Elected government representatives may progress to become senior representatives of their council or political party.
Elected government representatives may specialise as a:
Member of Parliament

Members of parliament (MPs) represent the electorate in the House of Representatives (parliament). There are 70 electorate MPs, chosen by voters in the area, and 51 list MPs.

Local Government Representative

Local government representatives form a council, which includes a mayor or chairperson, or a community board. There are also local body board members, who represent the electorate on boards such as district health boards.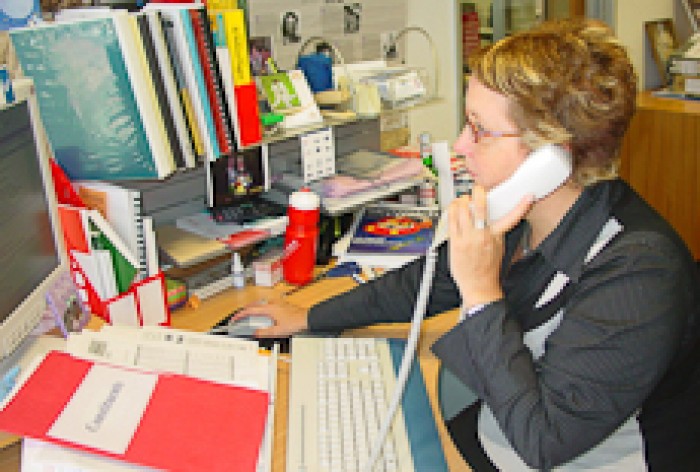 Last updated 29 May 2017