Counsellor
Kaitohutohu
Counsellors help people to deal with their feelings and responses, solve problems and create change in their lives.
Pay
New counsellors usually earn
Senior counsellors usually earn
Source: Auckland DHBs/PSA and Ministry of Education, 2016
Job opportunities
Chances of getting a job as a counsellor are average due to stable numbers of people in the role.
Pay
Pay for counsellors varies depending on their employer, qualifications and experience.
Pay for counsellors working for district health boards
Counsellors who are new graduates start on about $48,000 a year.
They can progress in yearly steps to earn $65,000.
Senior counsellors with extra responsibilities can earn up to $99,000.
Pay for guidance counsellors working in secondary schools
Guidance counsellors in secondary schools usually earn between $46,000 and $54,000 a year.
Experienced guidance counsellors can earn between $57,800 and $75,500.
Many counsellors self-employed
Forty percent of counsellors are self-employed. Their income depends on the success of their business and the number of hours they work.
Sources: Auckland Region DHBs/PSA, 'Allied, Public Health & Technical Collective Agreement (MECA)' - Expires 6 October 2017,' (undated); and Ministry of Education, 'Secondary Teachers' Collective Agreement 2015-2018', 2016.
(This information is a guide only. Find out more about the sources of our pay information)
What you will do
Counsellors may do some or all of the following:
encourage clients to express feelings and discuss what is happening in their lives
listen, respond to, and reflect with clients 
help clients understand themselves, their needs and how to meet them
discuss changes that clients could make, and the consequences of those changes, and support clients to make decisions
research ways to deal with clients' specific problems 
run workshops and courses.
Skills and knowledge
Counsellors need to have:
counselling skills and knowledge of counselling theories and techniques
research, communication and listening skills
skill in analysing and evaluating human behaviour 
knowledge of human development and relationships
knowledge of grief, addiction and/or sexual abuse and how they can affect people
knowledge of social and cultural issues
knowledge of self-care strategies.
Working conditions
Counsellors:
usually work regular business hours, but may work rostered shifts
work in offices and counselling rooms or in schools or hospitals
may travel to visit prisons, schools, marae or clients' homes.
What's the job really like?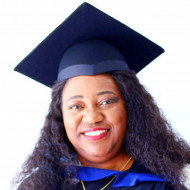 What do you like about your job?
"I love my job as a counsellor because I get to meet diverse people from all walks of life. I'm really grateful because I can put a smile on someone's face by helping them.
"One of the best things is when I hear my clients acknowledge that their lives have changed for the better since receiving counselling."
What are the tasks and duties in your role?
"My duties involve talking to individuals, active listening, and providing a safe place for people to discuss life challenges and explore solutions to their problems.
"A typical day would involve preparing and planning for each session before talking to clients and writing notes and reports."
Are there good opportunities for counsellors?
"Yes, there are good opportunities because there are many people with mental health challenges who need someone to talk to. The schools are also short of counsellors and another area of need is the drug and alcohol field. I believe every person needs to talk to a counsellor at some stage in their lives."
Entry requirements
To become a counsellor you usually need to:
hold a Level 6 diploma, or higher qualification, in counselling
be a member of a relevant professional body (or be working towards this).
The New Zealand Association of Counsellors (NZAC) requires new members to have a minimum of a Bachelor's degree in counselling.
The Vulnerable Children Act 2014 means that if you have certain serious convictions, you can't be employed in a role where you are responsible for, or work alone with, children. 
Secondary education
A tertiary entrance qualification may be required. Useful subjects include English and languages to NCEA Level 2.
Additional requirements for specialist roles:
Counsellors working for district health boards are expected to have at least a three-year degree.
Guidance counsellors working in secondary schools are usually trained teachers with extra qualifications in counselling.
Counsellors contracted to ACC must have relevant training (eg, in sexual abuse or physical injury counselling) and meet cultural sensitivity and professional support requirements.
Personal requirements
Counsellors need to be:  
mature, broad-minded and non-judgemental 
caring, empathetic and supportive
positive, and able to appreciate people's strengths
patient and persistent
able to keep information private
able to relate to people from a range of cultures and backgrounds.
Useful experience
Useful experience for counsellors includes:
volunteer work with organisations such as Lifeline and Youthline
social or community work
work that involves helping or caring for people
research or study in fields such as psychology
life experience.
Registration
Counsellors can apply to become members of a professional body such as:
Professional bodies require members to meet quality standards, including qualifications and face-to-face counselling experience. For example, both the New Zealand Association of Counsellors (NZAC) and the New Zealand Christian Counsellors Association require:
at least a Level 6 qualification in counselling (NZAC plans to make this a Level 7 Bachelor's degree from 2019)
200 hours relevant work experience for provisional membership, and further counselling practice for full membership. 
Find out more about training
New Zealand Association of Counsellors (NZAC)

New Zealand Association of Psychotherapists (NZAP)

New Zealand Christian Counsellors Association (NZCCA)

Te Rau Matatini - Māori Mental Health Workforce Development
Check out related courses
What are the chances of getting a job?
Chances of getting a job as a counsellor are average as it's a relatively small profession.
Turnover among counsellors is low, so vacancies don't occur often and entry-level opportunities can be hard to find.
As a result, some graduates struggle to achieve the number of counselling hours required to qualify for membership with a professional body.
According to the Census, 5,223 counsellors worked in New Zealand in 2018.
Professional membership recommended
Qualified counsellors with a proven track record of competence and experience, and membership of a professional organisation, have the best chance of finding work.
Good employment opportunities for Māori counsellors
The New Zealand Association of Counsellors reports a shortage of qualified Māori counsellors.
Increasing the chances of finding your first job  
You can increase your chances of work as a new graduate by:
getting a successful report from a training placement that demonstrates your work-readiness
working as a volunteer to build up your experience
developing skills in alcohol and drugs counselling, or group counselling.  
Self-employment and private practice work common
Forty percent of counsellors are in private practice. The remainder may work for:
health and welfare services
schools, universities and polytechnics
government agencies such as ACC
human resources departments
job and recruitment agencies.
Nearly 40% of counsellors work part-time. The exception is drug and alcohol counsellors, 90% of whom are full-time employees.
Sources
McFelin, A, executive officer, New Zealand Association of Counsellors (NZAC), Careers New Zealand interview, October 2016.
Ministry of Business, Innovation and Employment, '2006-2014 Occupation Data' (prepared for Careers New Zealand), 2015.
New Zealand Association of Counsellors website, accessed September 2016, (www.nzac.org.nz).
New Zealand Association of Psychotherapists website, accessed September 2016, (nzap.org.nz).
New Zealand Christian Counsellors Association website, accessed September 2016, (www.nzcca.org.nz).
PPTA and NZ Association of Counsellors, 'The School Guidance Counsellor: Guidelines for Principals, Boards of Trustees, Teachers and Guidance Counsellors,' 2015 revised edition, October 2015, (www.nzac.org.nz).
Stats NZ, '2018 Census Data', 2019.
(This information is a guide only. Find out more about the sources of our job opportunities information)
Progression and specialisations
Experienced counsellors may progress to set up their own private practice, or move into management roles.
Counsellors may specialise in:
drug and alcohol counselling
family counselling
sexual abuse counselling.
Last updated 27 August 2020