Health Services Manager
Kaiwhakahaere Ratonga Hauora
This job is sometimes referred to by alternative titles
Health services managers are responsible for the day-to-day running of a hospital, primary health organisation (PHO), clinic or community health service.
Pay
Health services managers with one to four years' experience usually earn
Health services managers with four or more years' experience usually earn
Source: NZ Institute of Health Management; Association of Salaried Medical Specialists.
Job opportunities
Chances of getting a job as a health services manager are good due to steady growth in the number of people employed in the role.
Pay
Pay for health services managers varies depending on experience and qualifications.
New graduates recruited into health services management roles usually earn about $60,000 to $70,000 a year.
After four to five years in the role, you can earn about $100,000 to $120,000 a year.
Experienced health services managers with 10 to 15 years' experience and a postgraduate qualification can earn up to $200,000 a year.
Medical administrators who are qualified and a Fellow of the Royal Australasian College of Medical Administrators earn between about $151,000 and $216,000. 
The most senior health services executives can earn more than $400,000.
Sources: NZ Institute of Health Management; District Health Boards/Association of Salaried Medical Specialists 'Senior Medical and Dental Officers Collective Agreement 1 July 2013 - 30 June 2016', 2014.
(This information is a guide only. Find out more about the figures and diagrams in our job information) 
What you will do
Health services managers may do some or all of the following:
provide overall direction and management for their service
ensure their service meets government health policy requirements and local health needs
prepare, manage and review budgets
recruit, manage and coach staff
prepare reports for the board of directors
develop and review strategic plans and policies
liaise with other health providers, district health boards and funding bodies
lead public education campaigns about current health issues
advise government organisations about measures to improve public health
consult iwi and other local groups to ensure services are culturally appropriate to patients
prepare funding applications to district health boards and the Ministry of Health for new services.
Skills and knowledge
Health services managers need to have:
knowledge of health systems and services
knowledge of the regulations and laws relevant to their organisation
management and budgeting skills
strong planning and organisational ability
the ability to analyse statistical information and government reports.
Working conditions
Health services managers:
work regular office hours, but may also need to work evenings and weekends to meet deadlines
usually work at hospitals, community health service centres, clinics and rest homes
may travel locally, nationally or internationally to attend meetings and conferences, or visit other hospitals.
What's the job really like?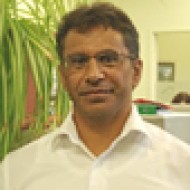 Matiu Julian - Health Services Manager
A wealth of experience building relationships in the education sector helped Matiu Julian fit into his current role at Tui Ora, a Māori health development organisation.
Relationship building key to the job
"I look after the relationships our organisation has with an array of Māori health providers, including mental health, nursing and health promotion services. The aim is that they have enough trust in me that we can talk about business issues."
Matiu also liaises with doctors, planners, and Ministry of Health staff, as well as organisations that support people in the community. He's often asked to attend meetings with the district council to talk about strategic planning - to give a perspective on the future of Māori health.
"There are challenges in trying to get different groups of people working together, but it's rewarding to know that I'm adding value to people's lives by working towards a health system that is set up in such a way that it can best meet the needs of the people."
Matiu Julian is of Ngāti Tumango and Ngāti Tū Poho descent, and closely connected to Ngā Ruahine and Ngāti Porou ki Harataunga.
Entry requirements
To become a health services manager, a postgraduate tertiary qualification in health management, such as the Postgraduate Diploma in Health Management or Master of Business Administration, is usually required.
Consideration will also be given to a professional qualification in other relevant areas of study, such as accounting, human resources, education, or information technology.
Health services managers need to have experience in management or health services, in addition to their professional qualification.
Qualification route for doctors specialising in medical administration
Doctors who wish to specialise in medical administration need to complete:
a medical degree
a minimum of three years of clinical experience
three years of specialist training to become a fellow of the Royal Australasian College of Medical Administrators.
Secondary education
A tertiary entrance qualification is required to enter tertiary training. Useful secondary school subjects include English, accounting and economics.
Personal requirements
Health services managers need to be:
good decision-makers
good written and oral communicators
understanding of different cultures
able to work well under pressure
responsible
adaptable and open to new ideas
able to provide leadership to a team.
Useful experience
Useful experience for health services managers includes:
nursing or related health work
management experience.
Find out more about training
NZ Institute of Health Management

(09) 5775477 - admin@nzihm.org.nz - www.nzihm.org.nz
Check out related courses
What are the chances of getting a job?
According to Ministry for Business, Innovation and Employment estimates, the number of health services managers grew by about 12% between 2010 and 2012. However there are still too few health services managers to fill all vacancies. 
Shortage of workers due to growing and ageing population
The shortage of health services managers is because of New Zealand's growing and ageing population, which creates demand for community and hospital health services. 
Vacancies in entry-level management and project management jobs  
According to the New Zealand Institute of Health Management, vacancies are often available in entry-level health management jobs and in project management jobs in the health sector, both of which can provide you with a good pathway into more senior health services manager roles.
You can also increase your chances of gaining work if you have a relevant professional qualification, such as business, accounting, human resources, education, or information technology.
Public sector the biggest employer of health services managers
Most health services managers work for public sector employers such as:
district health boards
public hospitals
health-related agencies such as Medsafe, which regulates therapeutic products in New Zealand
government departments or ministries.
Some health services managers work for private employers such as:
private hospitals
community-based services, such as community nursing, disability support organisations, or Kaupapa Māori community organisations.
Sources
Coles, J, president, New Zealand Institute of Health Management, Careers New Zealand interview, September 2013.
Ministry of Business, Innovation and Employment, '2003-2012 Occupation Data' (prepared for Careers New Zealand), 2012.
Progression and specialisations
Health services managers can progress to become department managers, senior managers and chief executives. They may also progress to work in:
consulting
policy development
project management
lecturing on health management
health services research.
Health services managers can specialise in:
Māori health care
mental health
health care for people with disabilities
design, development and management of information technology systems
primary care such as general practice management
managing non-governmental organisations
human resources.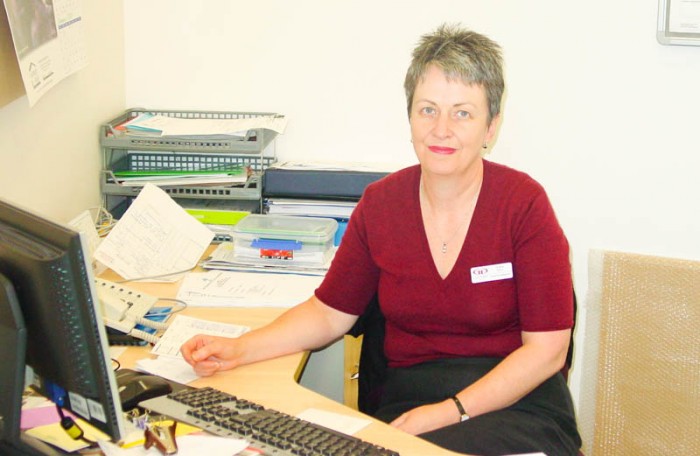 Last updated 2 June 2017