Optometrist
Kaimātai Whatu
Optometrists examine clients' eyes to diagnose and provide solutions for vision problems. They also diagnose, monitor and manage eye diseases such as cataracts.  
Pay
Optometrists with one to two years' experience usually earn
Optometrists with three to five years' experience usually earn
Source: NZ Association of Optometrists, 2017.
Job opportunities
Chances of getting a job as an optometrist are good due to a shortage of people in the role.
Pay
Pay for optometrists varies depending on experience and where they work.
Optometrists with one to two years' experience usually earn between $60,000 and $80,000 a year.
Optometrists with three to five years' experience can earn from $80,000 to $120,000.
Optometrists who run their own optometry practice can earn more than this.
Source: NZ Association of Optometrists, 2017.
(This information is a guide only. Find out more about the sources of our pay information)
What you will do
Optometrists may do some or all of the following:
examine eyes to diagnose vision problems and eye diseases
provide solutions to vision problems, including prescribing glasses and contact lenses
monitor or manage eye diseases, such as allergies, cataracts and glaucoma
prescribe medicines to treat eye diseases
prescribe and fit glasses, contact lenses and other visual aids
advise clients on eyewear products, such as frames
advise on computer set-up and lighting in workplaces
run their own business.
Skills and knowledge
Optometrists need to have knowledge of:
the structure of the eye and how vision works
eye problems and diseases
lenses, contact lenses and frames for glasses
eye examination equipment.
Those running their own practice will need business management skills.
Working conditions
Optometrists:
usually work regular business hours
work in clinical rooms, retail optical chains, private practices, hospitals and educational institutes.
What's the job really like?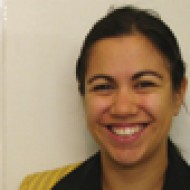 Marama Lambert
Optometrist
Care and attention needed with each client
"Every eye test is like detective work. If a person can't see, you have to ask why. And you need to test people to make sure that their eyes are healthy. There are sneaky things that you miss if you're not careful, like glaucoma. If you don't look for the signs, like pressure inside the eye, you could actually misdiagnose glaucoma."
Delving into the eye to solve problems
"The best thing is being able to treat red-eye problems, a condition I see regularly. This can involve removing foreign objects from the eye, or treating more serious cases like inflammation inside the eye and corneal ulcers."
Communication is key
"You've got to be a people person to do this job. If you don't make people understand what they need to improve their vision, then they're going to walk out of here none the wiser. When we get it right, people walk out of here with the right glasses and say 'Wow, this is so amazing'."
Sophie checks out what is involved in becoming an optometrist – 6.54 mins. (Video courtesy of Dave Mason Productions)
Sophie: Hi, my name is Sophie, I'm in Year 13 at St Mary's College. Today I will be checking out careers in eye health.

Gerraint: Hi, you must be Sophie?

Sophie: Hi!

Gerraint: I'm Gerraint Phillips, welcome to the university.

Sophie: Thank you!

Gerraint: Come on in.
Clinton: Dr Geraint Phillips - Clinic Director, Department of Optometry and Vision Science, will be showing Sophie around the Campus.

Sophie: So do you want to tell me a bit about how to become an optometrist in New Zealand, like how long does it take?

Geraint: Well, the course is five years long – the first year course is from the biomedical science programme…

Sophie: Ok.

Geraint: …then the following four years, the course is from the B Optom programme run from the Department of Optometry Vision Science at the University of Auckland.

Geraint: So in total its five years.
Sophie: So Auckland is the only place in New Zealand that you can study?

Geraint: Yes, our department is the only place you can study optometry in New Zealand.

Sophie: Oh, wow!

Geraint: Bachelor of Optometry and Vision Science which combines optometry with the science of vision – you need to know the science to understand how the eye works and how the eye sees, and there's a strong emphasis on both of those components within the course itself.

Clinton: Lily Chang, has a Bachelor of Optometry and is currently completing post graduate study towards a PhD.

Sophie: Hi, you must be Lily?
Lily: Oh hi, and you must be Sophie?
Sophie: Yeah!

Lily: Nice to meet you!

Sophie: Nice to meet you too!
Lily: I thought, perhaps, today we'll talk about the anatomy of the eye.

Sophie: Ok, cool!

Lily: The eyes are not just two eyeballs in the sockets of the skull…

Sophie: Yeah!

Lily: …it's actually connected to a lot of other muscles and a nerve takes the information from the eyeball to the brain, so if you wanted to you can go ahead and take everything apart, and put them back like a jigsaw puzzle!

Clinton: In the first two years of the course, students build their knowledge base - there's a balance of practical and theory, with a strong focus on learning the workings of the eye.

Sophie: So what would you say is the part that you enjoy the most about your job?

Lily: So clinically, I think it's the patient interaction. As you take on the information they tell you, you need to interpret what they actually mean as well, and later on if you find they they're bringing their family members back into your practice, you know you are definitely doing something right.

Sophie: So we have these 3D models, but is there any other way the students can learn about the anatomy of the eye?

Lily: We actually have very good resources online. From here, you can look at an eyeball.

Lily: Did you want to have a play…

Sophie: Sure…

Lily: If we zoom out, and say if you wanted to look at the optic nerve, which is another structure we looked at with the eye mode, you can click onto that.

Clinton: Understanding optics and how they relate to vision is an important part of Optometry. Dr Jason Turuwhenua sheds some light on the subject.

Jason: What happens here is that you can move this guy here, so what we should see is the filament…

Jason: The reason why we teach optics here for the optometrist is that a lot of their work involves prescribing lenses and also using equipment which is optical equipment, so it's important for students to understand the physical principles behind the lenses that they're prescribing and also the equipment that they use in their everyday clinical practise.

Geraint: In each year, there's about 50 to 55 students – smaller class sizes allows the lecturers to get to know the students better individually and potentially tailor some of the teaching to individuals, which you couldn't do in a large class size.
Sophie: So what is this piece of equipment here?

Nicola: This is a special type of microscope, accept that you can use it to look at the tissues of the eye on all your patients.
Nicola: I did sciences at school and I had thought about engineering but I like interacting with people and I thought optometry was a good way to use science subjects and work with people. I finished my degree in 1998 and then I went out and worked in private optometry practice for another six years, before coming back to do some further study.

Nicola: And you can see the details in the iris.

Sophie: Cool!

Geraint: This eye clinic is where you will see members of the public.

Clinton: The university of Auckland operates an eye clinic where optometry students in their final two years of study get to treat real patients.

Sophie: Wow!

Geraint: Would you like to see a Part 6 student working with a patient right now? We've got a patient you can see.

Sophie: Absolutely!

Geraint: Well come in and lets have a look.

Sophie: Yeah.

Sophie: So what is it that you're doing here?

Robyn: So we're doing a process called retonoscopy – we're just using the curvatures of the eye to see if they're likely going to need any glasses.

Sophie: What has been your favourite part over these years?

Robyn: I've really enjoyed the technical skills and of course working with the other students, the supervisors and the public that we get in as our patients.

Sophie: So you work at the clinic here, but do you get to go anywhere else to learn?

Robyn: Yeah, in our final year we have a three week externship, so that allows us to go into a private practice or hospital and get some real-world experience, and also during the degree we spend some time with ophthalmologists, so that's really good as well.

Geraint: This is the dispensing area where patients come and choose appropriate frames and lenses for their needs…

Sophie: Yeah.

Geraint: …so then we match that lens to the correct frame so that the whole thing is appropriate for the person.

Sophie: So what about contact lenses?

Geraint: Well that's a very good question Sophie – we're just scratched the surface with glasses and that's certainly an option. There's a large art of the course that we teach, which we haven't even touched on today…

Sophie: Yeah.

Geraint: …there's areas of children's vision, there's areas of older person's vision, as well as eye alignments, as well as areas in terms of treating eye disease where optometrists are now becoming more involved, so it's quite a lot to learn.

Geraint: Well, from what I've seen, Sophie would make an excellent optometry student and optometrist. She interacts well with people, she listens well, she's clearly good with patients and with the public so I think she'd make an excellent student!

Clinton: The Bachelor of Optometry programme is a set programme that consists of five years of undergraduate study at the University of Auckland. The first year, Part 1, comprises prerequisite courses from the Bachelor of Science (BSc) Biomedical Science first year. Parts ll and lll contain a mixture of courses in applicable life sciences and vision science and the basic optometric sciences, with parts IV and V largely devoted to clinical practise. Useful School Subjects include biology, chemistry, physics, maths and English.

Clinton: Well done Sophie - with training like that I can see you'll have a promising future. After the break Sophie is putting the career of an Optometrist into focus with Specsavers.

Clinton: You're watching Just the Job, and this week we're focussing on careers that are all about looking after your eyes. Time now for Sophie to head to Specsavers…

Clinton: Optometry is a competitive profession where technology and fashion merge. Consumer demand has seen an increase in stores and clinics, and a growing need for qualified Optometrists…

Clinton: …Sophie is at Specsavers to meet Philip Walsh.

Philip: Hi, you must be Sophie?

Sophie: Hi!

Philip: I'm Philip, the optometrist. Welcome to Specsavers.

Sophie: Thank you!

Philip: Good, come on in.
Graeme: Well Specsavers opened its first practice - or store - in New Zealand, in November 2008. The company is an international organisation and it's been going for over 25 years now.

Graeme: Internationally, there's over 1000 stores worldwide and in New Zealand there's 53, and we cover the country – we go from the north in Kaitaia, all the way down to Invercargill.

Philip: So in the patient journey, it just begins with and make an appointment. You might just have someone come in and browse, you know, and then might want to be just given some information around the frames and lenses or contact lenses.

Chris: Hi there – you must be Lorraine?
Lorraine: Oh hi.
Chris: Hi, I'm Chris – this is Sophie…

Sophie: Hi!
Lorraine: Hi!

Chris: You've got an appointment booked with us today?
Lorraine: Yeah.
Chris: So if you'd like to come across, we'll get you registered…
Lorraine: Ok.

Chris: …and start things off.
Graeme: At Specsavers we've tried to engage with the average kiwi, make it a less threatening experience, make it accessible to them and make that primary eye care good value to them.

Chris: Ok Lorraine, we just need to confirm some of the details we've got for you, just make sure we've got everything right here – surname we've got is "Havill"…

Lorraine: Yes.

Chris: …so I just need to take a measurement of, or take a look at your current glasses if you've got them with you…

Lorraine: Ok.

Chris: …we're just going to take a measurement from those, so we can see…

Philip: Some of the challenges at work revolve around maintaining really high customer standards. It's really important in our store that everyone sort of gets a fantastic customer journey and we have to work really hard to ensure that the whole team is really engaged in giving people the best experience possible.

Sophie: So why do you need to measure her glasses?

Chris: Well, we've never seen Lorraine before, so by measuring her glasses, we know what her current prescription is. It gives us a starting point, so when the patient asks if their prescription has changed, we can say yes or no. We know where they're at, at the moment.

Philip: Hello Lorraine…

Lorraine: Hi.

Philip: …Philip Walsh – I'm the optometrist. I'll do the eye test today.

Philip: Well no one day in Specsavers stores will run exactly the same but at any one time you could have an eye examination taking place, someone having their contact lenses checked, someone's going to have his pre-screening, maybe choosing some frames or collecting their glasses, so there can be lots of things happening in the store at one time.

Philip: So Lorraine, what we'll do is just move you over to the other machine – that's the Digital Retinol Camera.

Philip: The Digital Retinol Camera takes a photograph of the back of the patient's eye – you can see its fully automated, once you have the patients in place, all you do is push the button and it aligns and takes the photograph on the back of the eye.

Lorraine: So Lorraine, we're just going to run you through the Visual Field screening test here, so what I want you do is, we're going to be looking straight ahead, you'll see a little black dot in the centre of the screen there…

Philip: Keeping pace with technology is a challenge. There is, I suppose you'd say – the industry changes rapidly and there's always a challenge to keep the staff and myself up to date on that.

Sophie: How long has it been since your last eye test?

Lorraine: Um…probably about a year.

Sophie: Ah huh.

Lorraine: Yep.

Philip: With the eye examination, we take all that information that we've just got from the tonometer, the auto------- and visual fields, and then we use that information to do a full eye examination. A full eye examination of course, we're wanting to know why the patient has come to see us, ok, we ask them questions about their health, their ocular history and their family history, and then we want to know some things about what their lifestyle is like as well.

Philip: Lorraine, I think you've met Chris before…

Lorraine: Hi.

Chris: Hi Lorraine, how's it going?

Philip: No problems at all – very straight forward eye examination, everything's healthy. The only thing we're going to talk to Lorraine about is some reading glasses…

Chris: Yep.

Philip: …but I did suggest you maybe have a chat with her about some occupational lenses because she is using the computer a lot, as well as her reading.

Chris: Sure.

Philip: Ok?

Chris: Ok.

Philip: In terms of becoming an optometrist, I think probably the most important thing is, as I've said before – is you probably need to like people. Having that sort of confidence in your ability to make a decision is important. I think the training at university gives you a lot of that confidence and obviously the experience helps improve that confidence as well.

Philip: Hi Jess, how are you?
Jess: Hi Philip!

Philip: Ok, good to see you!

Jess: You too!

Philip: Jess, I'd like you to meet Sophie.

Sophie: Hi!

Jess: Hi!

Philip: Jess is on the Optometry Specsaver Graduate Programme…
Sophie: Oh ok.

Jess: So I thought you guys should have a little bit of a chat…

Graeme: We can't have a practice or store without an optometrist all the time and the first two years of their professional life is quite a challenging period for them and we have what we call a Graduate Programme.

Sophie: So do you want to tell me a bit about the Graduate Programme at Specsavers?

Jess: Yeah sure, so once you've finished the optometry degree, you're fully qualified, so it's really your first year out of uni is gaining your clinical skills and building up your confidence and you know, seeing as many patients as you can which is why Specsavers is a great place to work, because they have a high volume of customers. So also with Specsavers Graduate Programme, the store owner is usually you mentor, also what we do as a Specsavers group, all of the graduates get together every few months and we all bring a different case and discuss the different scenarios and differential diagnosis and to see, you know, if that's how we'd manage our patients, so it's really all about getting as much learning as you can and utilising all of the learning at uni and putting it into practice.

Philip: It's been great to meet Sophie – I think she did extremely well today. She's really confident, she's enthusiastic and she's got excellent communication skills, so I think she's got all the attributes to be a great optometrist.

Clinton: To be accepted into the Specsavers Graduate Programme you must complete a Bachelor of Optometry. You'll be placed in a store in New Zealand or Australia and be mentored by an experienced Optometrist. There's ongoing training including attending regular conferences with your peers.

Clinton: Well, looks like Sophie is really enjoying eye health careers. She's checking out ophthalmology next, but before that, here's Sarah from Careers New Zealand.

Sarah: Thanks Clinton. Sophie is discovering that there are many career opportunities in Eye Health Care. Lots of industries have many levels of entry. You may wish to specialise in one particular area or move around that industry as your career progresses and your skills are gained. Consider your career as an exciting journey with lots of opportunities to take advantage of along the way. If you want some tips on planning your career, our Career Checker is a great place to start. Find it online at careers.govt.nz/checker.

Clinton: Thank you Sarah. After the break Sophie's heading to Eye Institute to observe some fascinating and life changing eye surgery - don't go away!

Clinton: You're watching Just the Job. Let's join Sophie again now as she has a closer look at careers in Ophthalmology.

Clinton: Ophthalmology is the speciality within medicine that deals with delicate eye surgery such as cataract surgery as well as treating diseases of the eye.

Clinton: The Eye Institute was established in the late 1990s . Using the latest technology resident Ophthalmologists have performed life changing Eye Surgeries on thousands of New Zealanders. Sophie's meeting Dr Trevor Gray.
Trevor: Hi Sophie, nice to meet you, I'm Trevor Gray.

Sophie: Nice to meet you too.

Trevor: Should we go and have a chat?

Sophie: Absolutely.

Trevor: Come on through.

Sophie: So Trevor, why did you decide to go into ophthalmology?

Trevor: Easy – it's the coolest thing I could find in medicine. It's just amazing how one can, within 15 minutes, almost painlessly change somebody's life forever. It's just hugely rewarding and so much fun.

Trevor: Hi Jim, how are you doing today?

Jim: Good, thank you.

Trevor: Ok, come on through – please grab a seat.

Trevor: Yeah, so Jim was referred up to us from his optometrist in Palmerston North, who had confirmed Jims awareness that his vision, after being perfect four years ago after his cataract surgeries, had gone significantly blurry in his left eye.

Clinton: Trevor switches to the Yagg Laser to burn away a hazy membrane in Jim's left eye - the popping sound are little explosions.

Popping sound.
Trevor: Perfect – all done!

Clinton: The entire procedure take less than 10 seconds.

Trevor: Any pain?

Jim: No.

Trevor: Nah?

Clinton: Dr Adam Watson is an Eye Surgeon whose focus is the front of the eye.

Sophie: So why did you decide to specialise in eyes?

Adam: I took medicine because I thought I was going to be a psychiatrist…

Sophie: Oh really?!

Adam: Yeah!

Adam: But I did discover while I was at medical school that I liked surgery - that I liked very fine surgery, and I like knowing a lot about a small part of the body, and that's what eyes can give you.

Adam: I'm a front of the eye person…

Sophie: Ok.

Adam: …so when I was over in England for three years I specially sub-specialised in cornea and refracted surgery doing cataract and also eyelid surgery.

Sophie: What's the best thing about your job?

Adam: The joy of ophthalmology is that you can make a huge difference to people, and you can literally see someone today who has poor vision – maybe next to being blind, and after surgery tomorrow they can be seeing maybe 20/20. It's an incredible occupation that way.

Optometrist: And another blink…and wide as you can.

Trevor: Technology is very integrated within ophthalmology. Ophthalmology is almost one of the most technology-driven sub specialties within medicine. So we can offer our patients better care, better vision and safer vision correction.

Nurse: What this machine does is all of the most delicate parts of cataract surgery, so it can create all of the incisions into the eye that we need to make, it doesn't need a blade…

Sophie: Wow, that's amazing!

Nurse: …I know, it is.

Sophie: Yeah!

Nurse: …seriously!

Sophie: Yeah!

Nurse & Sophie laugh.

Nurse: I love this machine!

Clinton: Another of The Eye Institute's specialists who has performed over 15,000 cataract operations is Dr Peter Ring.

Peter: Although the eye is a very small organ, its actually a very complicated organ, as I'm sure you're aware, and so its become so specialised now that people actually sub-specialise into little parts of a little organ. The surgery in the back of the eye is totally different to the urgery in the front of the eye.

Clinton: Professor Helen Danesh-Meyer specialises is complex Glaucoma and Cataract Surgery.

Helen: So Mrs Robson, we're just putting a clear drape across your face now.

Mrs Robson: Yes.

Helen: Cataract surgery is technologically very advanced in every movement and every machine and every instrument that we use has a very specific and precise purpose. You have to be happy for nothing less than perfection, because you're working with a very small area, perfection in the goal, you know – millimetres count and its actually beautiful, beautiful surgery to do.

Helen: So the first thing we need is we make three tiny little key holes – two are 1mm in size…

Helen: The qualities to be a good eye surgeon I think start off with the qualities to be a good doctor. I think the most important is compassion and a real genuine caring and interest in people and being a part of people's lives who feel vulnerable.

Helen: So that's all the hard bit in the centre – the nucleus – out. You're doing very well Mrs Morgan – it's just a big cataract in a small opening, so we're just taking our time.

Mrs Morgan: Yes.

Helen: You're ok, my dear?

Mrs Morgan: Yes, I'm ok.

Helen: Great, you're doing very nicely.

Helen: Can you see how that's opening up?

Sophie: Yeah.

Helen: You can see how small her eye is because it takes up the whole space.

Sophie: Yeah.

Helen: You've done super well – it was a big cataract.

Mrs Morgan: Oh good.

Helen: I'm glad we got it out.

Mrs Morgan: Yes, I know you are.

Helen: One of the most common comments I hear about from patients is, "vision is the most precious thing I have – I wouldn't want to lose my vision", so to be part of a career that actually helps to preserving people's vision and improving it is a gift really. It's a pleasure to come to work every day.

Linda: Hi there!

Danielle: Hi!

Linda: Hi! Its Danielle is it?

Danielle: Sure.

Linda: Hi, I'm Linda.

Clinton: Danielle has come to Eye Institute for follow up Laser surgery … Linda's role is to prep the patient … prior to meeting her Surgeon, Dr Nick Mantell.

Nick: Yeah so the patient this morning is Danielle – she had a laser procedure to correct her short-sightedness probably about six months ago and she came back today because we're doing a bit of fine-tuning. Basically, it doesn't matter how good you are or how accurate the treatment is, there's probably about a 5% chance that the focus that you after surgery is not quite what we want. Now fortunately, we know we can go back and fine-tune that.

Nick: Right, just going to get a bit brighter here for a moment alright?

Sound of machine in operation.

Nick: You're doing a great job here.

Nick: So I really liked the idea of ophthalmology – it was really challenging to get into, but the technology and the science behind it really intrigued me.

Nick: All done!

Nurse: All done Danielle.

Nick: Well its life-changing for people – that's what I love about it. Within the space of 10-15 minutes, we can really change people's lives – they go from, in some cases, to almost being blind, to seeing the next day and it's quite a thrill.

Nick: I'll come and see you in about 15 minutes, before you go home…

Nick: Fantastic, it went really well.

Nick: We're incredibly busy here, so within a week, I probably have two, maybe three operating sessions which are half day sessions, and the rest of the time I'm consulting.

Trevor: So Sophie was a great surprise – she is an intelligent young woman and very personable and has all the qualities to be a fantastic doctor and she's certainly got what it takes – focus, vision, intelligence, determination.

Clinton: To consider a career in Ophthalmology you'll need to take Sciences and Maths and you'll need high marks. Next, complete a 5-year Degree in Medicine. Vocational training is offered through the Royal Australian & New Zealand College of Ophthalmology. You'll be awarded a Fellowship on the satisfactory completion of examinations and training. Be prepared to work hard - however the rewards are numerous.

Sophie: I've learnt so much in my time looking at careers to do with eye health. I really enjoyed the student aspect of optometry, I enjoyed learning about all of the technology to do with optometry at Specsavers and I so loved learning about the surgery at the Eye Institute.

Clinton: Well done Sophie, and thanks to the University of Auckland, Specsavers Takapuna, and Eye Institute. To find out more about the training opportunities and careers in eye healthcare, plus information about all the careers we feature in this series, you can visit our programme website at tvnz.co.nz/just the job or simply "Google" just the job! So best of luck and I'll see you next week!

Entry requirements
To become an optometrist you must:
complete the five-year Bachelor of Optometry (BOptom) at the University of Auckland
be registered with the Optometrists and Dispensing Opticians Board
hold a current Annual Practising Certificate.
The Vulnerable Children Act 2014 means that if you have certain serious convictions, you can't be employed in a role where you are responsible for, or work alone with, children.
Secondary education
A tertiary entrance qualification is required to enter further training. Useful subjects include biology, chemistry, physics, maths and English.
Personal requirements
Optometrists need to be:
accurate, with an eye for detail
patient and understanding
able to work with a wide range of clients
good communicators and listeners.
Useful experience
Useful experience for optometrists includes:
work in the health sector
work as an assistant to an optometrist
business management experience
scientific or medical research.
Registration
Optometrists need to be registered with the Optometrists and Dispensing Opticains Board, and hold an Annual Practising Certificate.
Find out more about training
NZ Association of Optometrists (NZAO)

(04) 473 2322 - info@nzao.co.nz - www.nzao.co.nz

Optometrists and Dispensing Opticians Board

(04) 474 0705 - registrar@odob.health.nz - www.opticiansboard.org.nz
Check out related courses
What are the chances of getting a job?
Range of factors contribute to rising demand for optometrists
There is a rising demand for optometrists due to:
growing demand from an ageing population, as people's eyesight tends to get worse as they age
an increase in awareness in the general population of the importance of eye health and seeking professional help
some qualified New Zealand optometrists moving overseas, where they often get better pay
a shortage of optometrists in hospitals and interdisciplinary environments
more people having chronic conditions that affect the eyes, such as diabetes.
To increase your chances of getting an entry-level optometrist role, get some work experience in the industry while you are studying and approach employers directly. 
Optometrists work in a range of private businesses
There are about 730 practising optometrists in New Zealand. Optometrists mainly work in private optometry practices, corporate retail chains and specialist eye clinics. They may set up their own practice or become partners at existing practices.
Sources
Careers Directorate – Tertiary Education Commission research, August 2017.
Firth, G, council member, New Zealand Association of Optometrists, Careers Directorate – Tertiary Education Commission interview, August 2017.
Parslow, V, practicum placement coordinator, School of Optometry and Vision Science, Careers Directorate – Tertiary Education Commission interview, August 2017.
(This information is a guide only. Find out more about the sources of our job opportunities information)
Progression and specialisations
Optometrists may progress into management positions or set up their own practices. They may also take up academic positions in teaching or research, or work in the optical industry as suppliers of optical equipment.
Optometrists can specialise in a range of areas including contact lenses, diabetic management, geriatric and low vision, binocular vision, and children's eye care.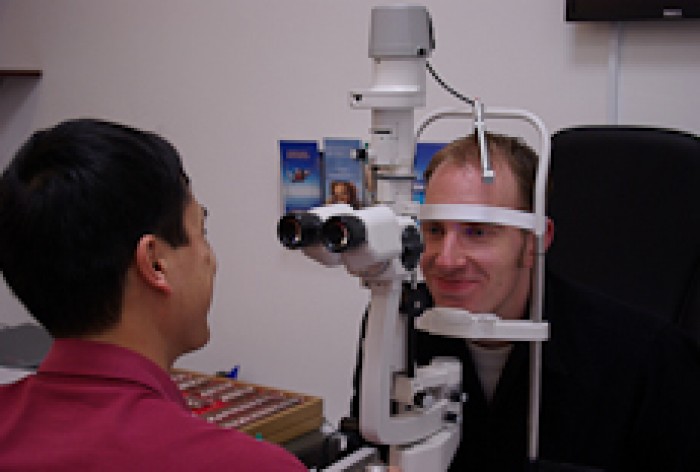 Last updated 25 August 2017