Thinking about leaving school?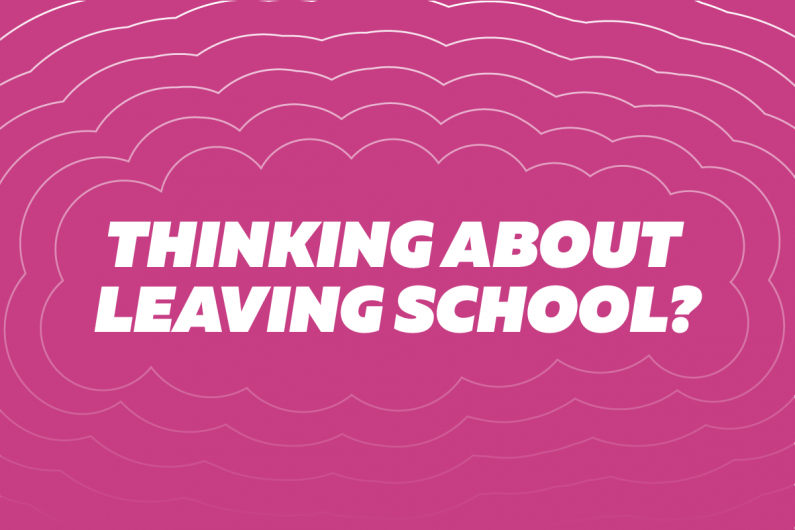 Are you sure leaving school is the right thing for your career? Check here.
What's on this page?
If you're 16 or over, you can leave school – but is it a good idea? Before you make a decision, ask yourself a few questions.
Are you just going through a difficult time?
Is it just one thing at school that's making you unhappy? Can that be changed?
Have you already sorted out a plan for work, training or study?
It's a good idea to chat to your family/whānau or school before you make a decision.
How staying at school can benefit you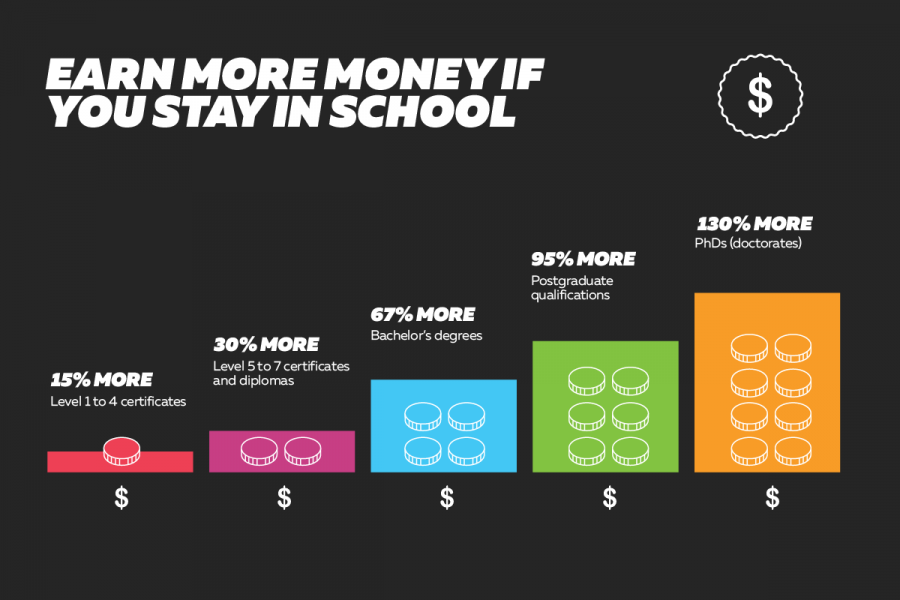 Staying at school can be good as people with more qualifications earn more. People who have NCEA Level 1 to 3 earn 15% more than New Zealand's median income.
If you get NCEA Level 3 and then go on to study Level 5 to 7, you can get 30% more. You can earn 67% more if you get a degree. 
You will also have more options for study or work as you can:
gain all the NCEA credits needed for a course or apprenticeship
get pre-trade training and NCEA Level 2 through the Youth Guarantee programme
get work experience through programmes such as Gateway.
Try a different type of school
There are other options for school.
Motivated to study but don't want to go to school? Try another school in your area or Te Kura. At Te Kura you study NCEA subjects in your home.
School is too easy? Try extra subjects through Te Kura or apply for early admission into a course.
Pregnant? Talk to your school about options for teen parents.
What help can I get at school?
Try talking to your dean, career adviser or guidance counsellor.
You could ask:
Can I change subjects or classes?
Can you help me plan my career?
Can you help me get into a youth guarantee course or training?
Can I get work experience?
If you still decide to leave school, you'll need a plan.
Unsure what to do after school? - video
Five learners give advice if you want to leave school but don't know what to do – 1.35 mins.
Amy: Obviously coming out of school is a big step. Let alone leaving your friends or family you have to decide what to do with the rest of your life.
TC: I think you need to weigh up your options and see how things are playing out in your life.
Shevaun: Don't be pressured into studying especially if you don't know what you want to study.
Shannon: You can always take a gap year taking a year off can always get you to think about the opportunities available to you and who knows, you might even miss school. I definitely
did.
Amy: You're gonna make a lot of mistakes, you're gonna go down one path and it's not going to work out but don't just get in a slump, just think, o.k that didn't work, let's go this way instead and see what happens down that road.
TC: You just gotta make sure that you gonna end up living a life that you think is gonna keep you happy whether it be staying where you are or studying, travelling.
Shevaun: I travelled once I left school and I really enjoyed it, the experiences, seeing different countries and how different they are from New Zealand.
Francis: Find a lot of people who have left school and just talk to them as much as you can and you'll probably get a few different ideas off of them.
Amy: Your life is full of trial and error at this age and you just got to roll with it.
Updated 29 Sep 2020