Veterinarian
Pūkenga Hauora Kararehe
Alternative titles for this job
Veterinarians treat sick and injured animals, provide general animal care, and advise about health care and disease prevention for pets and farm (production) animals.
Pay
New veterinarians usually earn
Experienced veterinarians usually earn
Source: New Zealand Veterinary Association, 2017.
Job opportunities
Chances of getting a job as a veterinarian are good due to a shortage of people in the role, particularly in rural areas.
Pay
Pay for veterinarians varies depending on experience, responsibilities and location.
New graduates with one to three years' experience earn an average of $58,000 a year. 
Veterinarians with three to five years' experience earn an average of $76,000. 
Senior veterinarians with six to 10 years' experience earn an average of $86,000. 
Experienced veterinarians running a business, or working as a business partner, can earn from $100,000 to $130,000. 
(This information is a guide only. Find out more about the sources of our pay information)
What you will do
Veterinarians may do some or all of the following:
work with clients to prevent and treat animal problems and diseases
advise on preventative health care, nutrition and the care and welfare of animals
examine dead animals to find out the cause of death
work with herd and flock owners to help them meet breeding and production goals
negotiate with other countries to set health standards for animal or animal product imports and exports
write and develop statutes, codes, regulations and policies that protect animal welfare
develop specialist skills to assist with surgery, medicine, epidemiology and pharmacology for animals
be involved with disease investigation and research and co-ordinate national disease control programmes
help pharmaceutical companies develop and market products used on animals.
Skills and knowledge
Veterinarians need to have:
knowledge of animals and animal diseases
animal-handling skills
knowledge of animal anatomy, physiology and biology
knowledge of biochemistry, microbiology and parasitology
skill in treating animals with medicines and performing surgery
knowledge of radiography, dentistry and lab methods
up to date knowledge of developments in veterinary science.
Business management knowledge may also be useful.
Working conditions
Veterinarians:
work long and irregular hours, are often on call, and may also work evenings and weekends
may work at clinics, hospitals, farms, zoos, catteries, dog kennels, meat processing plants, laboratories, teaching institutes, and government regulation agencies such as biosecurity and Ministry for Primary Industries (MPI) 
often have to travel locally to visit and treat animals.
What's the job really like?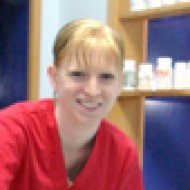 Emotionally draining work
"Being a vet is not all fairytales and playing with puppies and kittens and amazing surgery and saving lives. It's sometimes mundane tasks and animals dying on you.
"I don't think I realised just how much it can take out of you, dealing with people every day. You have to be able to deal with the animal's owner, and if a pet has to be put down, you have to deal with their grief as well."
Wonder dog moments make it all worthwhile
"Vaccinations are what you spend 50% of your time doing. There are days when you think, 'If I have to vaccinate another cow, seriously… I want to go and stack supermarket shelves.' Then something amazing will walk through the door and you'll save a life, which makes it worthwhile.
"One dog came in nearly dead after eating eight live chickens. When we operated, her bowel was twisted and purple and she was very close to dead. Next morning she was right as rain. She was a wonder dog."
Entry requirements
To become a veterinarian, you need to:
complete a Bachelor of Veterinary Science
be registered with the Veterinary Council of New Zealand
have an Annual Practising Certificate.
Massey University is the only place in New Zealand offering the Bachelor of Veterinary Science course. The first half of the first year is a pre-veterinary semester. Then students are considered for entry into the four-and-a-half year professional phase of the course. Each year 108 students, of whom 84 are New Zealand residents, are accepted for the professional phase.
Students applying to Massey University must have a minimum of 10 days' veterinary work experience.
Secondary education
NCEA Level 3 is required to enter tertiary training. Useful subjects include chemistry, biology, physics and maths. 
Personal requirements
Veterinarians should be understanding, patient and concerned for animals. They must also:
be mature and responsible
work well under pressure
inspire confidence in clients
be good communicators with excellent interpersonal skills
be organised
be decisive and good at solving problems
be motivated and have a desire to learn.
Useful experience
Useful experience for veterinarians includes:
practical experience with farm animals, such as work on a dairy, sheep or cattle farm, or work with horses
work as an animal technician
animal training
volunteer or paid work relating to animal care.
Physical requirements
Veterinarians need to have good eyesight (with or without corrective lenses), good hearing, and good hand-eye co-ordination. They also need to have a reasonable level of fitness as they may spend long periods on their feet and the work can be physically demanding.
Registration
Veterinarians need to be registered with the Veterinary Council of New Zealand and have a current Annual Practising Certificate.
Find out more about training
Massey University

0800 627 739 - vet@massey.ac.nz - www.massey.ac.nz
Check out related courses
What are the chances of getting a job?
Veterinarian on long-term skill shortage list
The number of veterinarians has been steadily increasing, with around 3,000 currently practising in New Zealand, but there are still not enough to meet demand. As a result, veterinarian appears on Immigration New Zealand's long-term skill shortage list. This means the Government is actively encouraging skilled veterinarians from overseas to work in New Zealand. Dairy cattle veterinarians are in particularly high demand.
The Ministry for Primary Industries offers a bonding scheme for newly qualified veterinarians who are willing to work in areas where they are most needed. 
Shortage of veterinarians has many causes
The shortage of veterinarians is due to:
limits on trainee numbers – only 84 New Zealand residents and 24 international students are accepted for veterinary training each year
qualified veterinarians moving overseas for higher pay
demand for veterinarians' services from the growing dairy industry.
About 60% of graduates start work in mixed (farm animal and pet) practice, mainly in smaller towns, but rural practices still find it hard to attract veterinarians because the work often involves long hours, driving long distances, and working with large animals, which is physically demanding. 
Graduates can find roles more quickly if they are prepared to be flexible about the hours and where they work.
According to the Census, 2,475 veterinarians worked in New Zealand in 2018.
Types of employers varied
About 40% of veterinarians work in mixed rural practices and 40% work in urban practices, which mainly deal with pets. Practices can be small, with just one or two veterinarians, or large, with up to 20 staff.
Veterinarians may also work for:
companies or government agencies, doing scientific research or developing new products
the Ministry for Primary Industries, dealing with animal health, quality control at meat plants, and disease research
AgResearch, in animal production and disease research
universities, in research and teaching
wildlife services, such as zoos and sanctuaries for endangered animals.
Sources
Beattie, H, NZVA chief veterinary officer, New Zealand Veterinary Association, Careers Directorate – Tertiary Education Commission interview, December 2017.
Immigration New Zealand, 'Long Term Skill Shortage List', 19 February 2018, (www.immigration.govt.nz).
Massey University website, accessed December 2017, (www.massey.ac.nz).
Ministry of Business, Innovation and Employment, 'Occupational Outlook 2017', accessed December 2017, (www.mbie.govt.nz).
Ministry for Primary Industries, 'Voluntary Bonding Scheme for Veterinarians,' accessed December 2017, (www.mpi.govt.nz).
Stats NZ, '2018 Census Data', 2019.
(This information is a guide only. Find out more about the sources of our job opportunities information)
Progression and specialisations
Veterinarians may progress to set up their own vet practices, or move into non-clinical roles such as teaching and research, or management. 
Veterinarians may also specialise in: 
large or small animals 
wildlife
poultry
horses and farm animals
zoo animals
domestic pets.
Last updated 3 March 2020