Geospatial Specialist
Ngaio Papa Whenua
Alternative titles for this job
Geospatial specialists gather and analyse geographic and spatial (location-based) information and use specialist software to present it in user-friendly formats such as maps and 3D models.
Pay
New geospatial specialists usually earn
Senior geospatial specialists usually earn
Job opportunities
Job opportunities for geospatial specialists are good due to a shortage of workers.
Pay
Pay for geospatial specialists varies depending on experience, qualifications and what field they work in.
Graduate geospatial specialists or geospatial analysts usually start on about $47,000 to $65,000 a year.
Geospatial specialists with five or more years' experience usually earn $60,000 to $80,000.
Those with at least 10 years' experience, or who work in consultancy or managerial roles, can earn $70,000 to $120,000 or more.
Source: SIBA New Zealand, 2018.
(This information is a guide only. Find out more about the sources of our pay information)
What you will do
Geospatial specialists may do some or all of the following:
capture, process and analyse information such as survey data and aerial and satellite imagery
use surveying technology like Global Positioning Systems (GPS) to define locations of features such as rivers, mountains or utility lines
use and develop specialist Geographic Information Systems (GIS) software to turn complex data into more user-friendly formats, like maps and 3D virtual plans/models
design data specifications (what data needs to be collected, how it should be collected, and how accurate it needs to be)
write and present reports on geospatial data analysis
convert paper maps into digital/electronic maps
manage projects.
Skills and knowledge
Depending on their role, geospatial specialists need to have knowledge of:
geospatial data analysis
specialist geographic information systems (GIS) software
computer modelling and database design
computer programming
geography and mathematics, including statistics.
Working conditions
Geospatial specialists:
usually work regular business hours
usually work in offices, but may do field trips to various locations to collect data.
What's the job really like?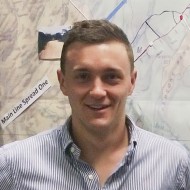 John Lynch
Geospatial Specialist
GIS combined John's favourite subjects
"Before my first year at Otago University I was undecided on what career path to take. So I did a range of papers – geography, computing and surveying – and ended up mixing all three subjects by taking the Geographic Information Systems (GIS) programme.
"My favourite areas of study involved management issues in GIS, cartography and map production, and learning how aircraft and satellites capture data and photography from space.
"While at university I attended a Māori GIS Conference and saw how GIS can help realise the cultural significance and potential of Māori land. This was valuable for me as I have family links to Ngāti Whātua and Te Arawa."
Skills in GIS analysis took John to Brisbane
"After working for a projects firm in New Zealand, I relocated to Brisbane as the sole GIS analyst on a multi-million dollar concept study for a natural gas project.
"My role involved designing facility layouts and locations, new road networks, routing of pipelines, and placement of well systems across 11,000 square kilometres in Queensland. I'm now back in New Zealand working in GIS with HERE Technologies.
Advice for aspiring geospatial specialists
"If you're keen on GIS you could start by reading and using maps, and using GIS software and online map services. You will have a huge advantage if you become efficient using software and computers early on."
John is of Ngāti Whātua and Te Arawa descent.
Entry requirements
To become a geospatial specialist you need to have a Bachelor's degree in one of the following areas:
surveying
applied science
geography
digital technologies – computer science.
Geographic Information Systems (GIS) papers may also be included as part of the degree.
Secondary education
A tertiary entrance qualification is required to enter further training. Useful subjects include English, maths, physics, geography, digital technologies, and design and visual communication (graphics).
Personal requirements
Geospatial specialists need to be:
analytical and good at problem solving
good verbal and written communicators
detail-focused
able to work independently and as part of a team.
Useful experience
Useful experience for geospatial specialists includes:
surveying
computer modelling
computer programming.
Physical requirements
Geospatial specialists need to have good eyesight (with or without corrective lenses). For some roles you also need to have normal colour vision.
Registration
Experienced geospatial specialists can apply for certification through the Surveying and Spatial Sciences Institute, though this is not compulsory. Anyone with an undergraduate degree and experience may apply.
Find out more about training
New Zealand Esri Users Group Linkedin

LocationTech New Zealand 

09 475 0234 - www.locationtech.org.nz
Check out related courses
What are the chances of getting a job?
Increasing demand for geospatial specialists
Demand for geospatial specialists is expected to continue to grow due to an increase in the use of Geographic Information Systems (GIS) to organise information and create maps and models. This is because there is more demand for visual displays of data, such as maps showing local economic opportunities, animal migration patterns, or people's daily habits.
However, not enough people are training in this area. As a result, other spatial scientist (geospatial specialist) appears on Immigration New Zealand's long-term skill shortage list. This means the Government is actively encouraging skilled geospatial specialists from overseas to work in New Zealand.
Demand is highest for geospatial specialists with at least five years' experience, and skills in:
database administration
programming and spatial reasoning
problem solving.
According to the Census, 18 geospatial specialists worked in New Zealand in 2018.
Useful to build geospatial specialist experience while studying
Building up experience while you study can increase your chances of getting a geospatial specialist job. There are lots of ways to get experience in GIS roles as you study or work such as through cadetships, scholarships and on-the-job training programmes.
Types of employers varied
Geospatial specialists are employed by:
local and regional councils and council-owned organisations
government departments and agencies such as Land Information New Zealand (LINZ)
specialist GIS consultancy companies
map and chart-making companies
large companies working in industries such as forestry, transport/logistics, construction, mining and telecommunications
universities.
Sources
Farrier, T,  Spatial Industries Business Association (SIBA) representative, geospatial capability committee, careers.govt.nz interview, July 2018.
Immigration New Zealand, 'Long Term Skill Shortage List', 19 February 2018, (www.immigration.govt.nz).
O'Malley, G, principal advisor - geospatial capability building, location information, New Zealand Geospatial Office - Land Information New Zealand, careers.govt.nz interview, June 2018.
Stats NZ, '2018 Census Data', 2019.
(This information is a guide only. Find out more about the sources of our job opportunities information)
Progression and specialisations
Geospatial specialists may start out being employed as analysts before moving into managerial or consultancy roles.
Geospatial specialists usually focus on a particular aspect of the geospatial data process such as:
data specification and capture
data integration and analysis
map design
computer programming
database administration
project management
system administration.
Geospatial specialists can specialise in a number of roles including:
Geographic Information Systems Analyst

Geographic information systems analysts use geospatial technology to read and analyse geographical data, and produce maps and visual representations of that data. They may also develop GIS software.

Geospatial Analyst

Geospatial analysts collect, analyse and record geographic data, and produce information to help businesses and users get the most from their spatial systems.

Geospatial Data Specialist

Geospatial data specialists have database administrator and data modelling experience, as well as expertise in spatial data and extract, transform, load (ETL) processes.

Geospatial Developer

Geospatial developers have experience in general software development, and write applications that have a spatial or mapping element.

Geospatial Information Architect

Geospatial information architects have knowledge of geospatial analysis, data, development and integration, and may become an expert in one or more specific geospatial technologies.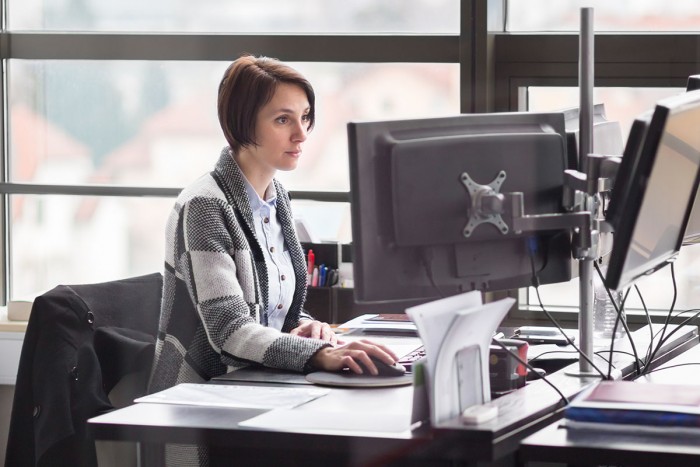 Last updated 18 August 2023