Software Developer
Kaihanga Pūmanawa Rorohiko
Alternative titles for this job
Software developers develop and maintain computer software, websites and software applications (apps).
Pay
Software developers usually earn
Source: AbsoluteIT, 'Tech Remuneration Report', 2018.
Job opportunities
Chances of getting a job as a software developer are good due to a shortage of workers.
Pay
Pay for software developers varies. According to AbsoluteIT, software developers in the:
lowest-paid group earn an average of $72,000 a year
middle pay range earn an average of $89,000
highest-paid group earn an average of $100,000.
Software developers working as contractors earn an average of $80 to $100 an hour.
Source: AbsoluteIT, 'Tech Remuneration Report', January 2018.
(This information is a guide only. Find out more about the sources of our pay information)
What you will do
Software developers who specialise in developing or maintaining computer programs may do some or all of the following:
discuss clients' computer program requirements
work out design specifications for programs
write programs
run tests to ensure programs and computer systems are working properly
maintain and upgrade programs. 
Software developers who specialise in developing websites may do some or all of the following:
develop a technical plan for the website and ways to promote it online
suggest production methods and necessary equipment, and investigate costs for the website
liaise with designers and other staff to help design and maintain the website
integrate the technical, visual, and content aspects of the site to produce the finished product.
Skills and knowledge
Software developers need to have knowledge of:
computer software and systems
programming languages and techniques
the impact of programs on computer hardware (such as monitors, keyboards and printers) and other software (computer programs)
software development processes such as Agile
confidentiality, data security and data protection issues.
Working conditions
Software developers:
usually work full time and often work evenings and weekends, or might be on call
work in offices in conditions that may be stressful because they sometimes work to strict deadlines
may travel locally or overseas to meet clients.
What's the job really like?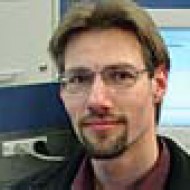 Nick Hill
Analyst Programmer
"There's always some hard work involved in getting a programming project together," says programmer Nick Hill.
"But once you've completed the background development and learning, it's a lot of fun seeing a new or enhanced program benefit users. It's something I enjoy doing – and it's great to get paid for doing it."
A balance between working on programs and with people
Working for a nationwide organisation, Nick writes, develops and maintains a number of database-focused programs. "There's a nice balance between working alone on applications, and working with users and others in the team."
Getting some real-world experience to learn the main skills
Nick has been learning about computers since he was at primary school, but says he found formal training helpful in gaining an appreciation of what was required of professional programmers. "In my final year, I worked on real-world projects and it was this work experience that got me started in the industry."
Nick says that one of the main skills of the job is to convert a customer's often vague requirements into a program. "You need to do some research to find out what the options are, pick the best one and put a program together that meets the project's requirements."
Keeping up with changes in the industry is key
Learning is important in this job too. "Because technology is changing so fast I'm always going to be learning so I won't get the chance to be bored."
Software developer video
Gareth Bowen talks about working as a senior software developer at Orion Health – 4.25 mins. (Video courtesy of Orion Health)
My name is Gareth Bowen. I'm a senior software developer for Orion Health.

So what I do from a day-to-day basis is try and solve problems, which means taking the data that we have in the database and trying to represent it on a screen, or allowing users to add more data to solve their specific problems.

I first joined Orion Health as a graduate from Otago University, and as a junior I got a lot of help in my day-to-day job to solve problems. But as I've become more experienced and over the following years, I've got a lot more autonomy now in what I do. And I get to pick how I solve the problems or sometimes even what problems I choose to solve. As you develop, you also get to choose to specialise a bit. You might be a database programmer or you might be a back-end programmer, or as I am, working on the front end.

What that means at Orion Health is working on web applications, which are basically complex websites that show and modify the data in the database. It's a really exciting field to work in, there's a lot of change especially at the moment going on – with web browsers and things – you get a lot of money put into them, and the technologies themselves, the languages we use are evolving at a quick rate, so that's very exciting. Orion Health came and did a recruitment seminar at Otago University and I was really impressed with what I saw so I applied – that was about five years ago now, and I've loved it ever since.

The working environment's fairly relaxed – as you can see, I'm sitting here in my T-shirt and jeans. Also the working hours are quite flexible – some people come in at seven or eight in the morning and leave quite early. Other people come in at sort of 10.30 in the morning and leave at seven or eight – it's really whatever suits you.

After trying some various other career opportunities, I found myself at a loose end for a year or two, and eventually sort of realised that what I was spending a lot of time doing was either creating websites for fun, or just spending a lot of time on the computer anyway. And so I thought that programming would probably be a good job for me, and went to Otago. So I ended up getting a degree in computer science. Since then, I've gone on to get a couple of trade certifications, and there's plenty more for further qualifications out there, and the various fields that you might be interested in.

So my typical day starts off with checking my emails and seeing what tasks have come in overnight. It generally then goes on to problem solving and how I can solve the issues that our customers are having – whether they are actual bugs or improvements we can make to the software. So, given the inputs, which is the data we have and the existing code base, how can I produce an output? It's sort of like putting together a puzzle of trying to solve this problem.

So, starting off as a junior developer, you might expect to get around $40,000 a year. As you get more experienced and get promoted, you might get up to about a $100,000 a year. After that, you can go up the management track and become a team leader or a development manager. Or you can go up the technical route and become a technical leader. And obviously, the remuneration is greater on those.

For working conditions, it's fairly comfortable. You get four weeks' annual leave, which is standard for New Zealand.

One of the things I love about a digital career is you have the opportunity to help a lot of people around the world. For instance, what we do here at Orion Health is we make health care software. So it's really exciting to know that the code you're writing can be used in hospitals helping save lives in America or Spain or back here in Auckland.
Entry requirements
There are no specific requirements to become a software developer. However, you usually need at least one of the following:
a tertiary qualification in computing, software engineering, information systems or business computing
a relevant industry-based certification with well-known companies such as Microsoft or Oracle
on-the-job training through internships and graduate recruitment programmes
experience in related entry-level IT roles such as IT helpdesk/support technician.
You can also learn through online courses and tutorials, and work on your own projects.
If you are a graduate from other fields, you can gain a fast-tracked IT-related qualification through ICT Graduate Schools.
Secondary education
A tertiary entrance qualification is required to enter further training. Useful subjects include digital technologies, maths, physics and English.
For Year 11 to 13 students, the Gateway programme is a good way to gain industry experience.
Personal requirements
Software developers need to be:
methodical, accurate and patient
able to work well under pressure, and meet deadlines
able to work well as part of a team, and with minimal supervision
skilled at problem solving and decision making
skilled at verbal and written communication.
You can't be frustrated by challenges. If you get too frustrated with a programming problem, your chance to solve it will disappear.

---

Nick Hill

Analyst Programmer
Useful experience
Useful experience for software developers includes:
creating websites or games, and computer programming
fixing computer hardware or software problems
graphic design and desktop publishing
client or project management
doing software development-related study and projects
volunteer work involving software development, and creating websites.
Physical requirements
Software developers spend a lot of time using computers, so they need to know how to use computer equipment properly to avoid occupational overuse syndrome (OOS).
Registration
Software developers may choose to become certified through associations such as the Institute of IT Professionals.
Find out more about training
Game Developers Association

info@nzgda.com - www.nzgda.com

IT Professionals NZ

0800 252 255 - info@itp.nz - www.itp.nz

NZTech

(09) 475 0204 - info@nztech.org.nz - www.nztech.org.nz
Check out related courses
What are the chances of getting a job?
Shortage of software developers and high demand for their services 
Software developers are in high demand due to:
increasing numbers of organisations shifting services and systems online
growing awareness of the need for user-friendly websites and apps
existing websites needing to be redesigned and rebuilt as more users use mobile devices such as phones and tablets to access them.
There are still not enough software developers to meet demand, and not enough information technology (IT) trainees coming through.
Most IT employers would like to hire more staff, including software developers, but one third say their biggest problem is finding and retaining staff.
As a result, web developer, analyst programmer, developer programmer, other software and applications programmers and software engineer, (all software developers or related jobs), appear on Immigration New Zealand's long-term skill shortage list. This means the Government is actively encouraging skilled software developers from overseas to work in New Zealand.
According to the Census, 15,174 software developers worked in New Zealand in 2018.
How to get your first IT job
You can improve your chances of getting a job by gaining experience through government and IT industry initiatives, which include:
internships like Summer of Tech
graduate programmes offered by IT companies
mentoring programmes
programmes to encourage more women into IT, such as ShadowTech.
Types of employers varied
Software developers can work for a wide range of organisations, including:
private companies that provide computer, database and network services to clients
specialised website development companies
software and web development companies that work with film, games and animation
private companies such as large retailers or marketing and advertising companies
government departments and educational institutions.
Fifteen percent of software developers are self-employed. 
Sources
AbsoluteIT, 'Digital Remuneration Report', August 2017, (www.itsalaries.co.nz).
AbsoluteIT, 'Employer Insight Report', March 2017, (www.itsalaries.co.nz).
Hays, 'Hotspots of Skills in Demand, January – June 2018', (www.hays.net.nz).
Immigration New Zealand, 'Long Term Skill Shortage List', 19 February 2018, (www.immigration.govt.nz).
Ministry of Business, Innovation and Employment, '2006-2014 Occupation Data' (prepared for Careers Directorate – Tertiary Education Commission), 2015.
Ministry of Business, Innovation and Employment, 'New Zealand Sectors Report Series – Information and Communications Technology', 2017, (www.mbie.govt.nz).
Statista, 'Number of Available Applications in the Google Play Store from December 2009 to June 2017', accessed February 2018, (www.statista.com).
Stats NZ, '2018 Census Data', 2019.
The Domain Name Commission, '.nz Statistics by Financial Year', accessed February 2018, (www.dnc.org.nz).
(This information is a guide only. Find out more about the sources of our job opportunities information)
Progression and specialisations
Software developers may progress to become senior developers, software architects or IT managers.
Software developers may specialise in the development, maintenance or enhancement of certain programs and software.
They may also specialise in a particular area such as:
website development
computer games
film and animation.
Last updated 13 August 2021