Building and Construction Manager
Kaiwhakahaere Hanga Whare
Alternative titles for this job
Building and construction managers plan, control and co-ordinate civil engineering or building projects, and the resources and people involved.
Pay
Building and construction managers usually earn
Job opportunities
Demand for building and construction managers is good due to a shortage of workers.
Pay
Pay for building and construction managers varies depending on their specific role, the size and location of the project they are working on, and their experience and qualifications.
Construction project managers usually earn $92,000 to $204,000 a year.
Construction managers usually earn $120,000 to $224,000.
Senior construction project managers, senior construction managers and project directors can earn more than this.
Source: Hays, 'Salary Guide FY 21/22', 2022.
(This information is a guide only. Find out more about the sources of our pay information)
What you will do
Building and construction managers may do some or all of the following:
consult with clients, building professionals, local councils and architects
estimate the number of workers, types of machinery and materials required
estimate prices and put in tenders for jobs
plan building programmes and co-ordinate supplies of materials and machinery
hire workers and apprentices and liaise with subcontractors
plan, establish and monitor health and safety systems
establish and implement traffic management and environmental plans
work with quantity surveyors to ensure costs are kept within budget.
Skills and knowledge
Building and construction managers need to have:
knowledge of building methods and materials
skill interpreting drawings and architectural plans
an understanding of building standards and safety regulations
maths skills, and knowledge of cost control and purchasing
knowledge of health and safety procedures
an understanding of quality control systems
administrative and business skills.
Working conditions
Building and construction managers:
may work long and irregular hours, including weekends
work on building and demolition sites, where conditions may be dusty, dirty and noisy
may travel out of town to work on projects, or source materials and equipment.
What's the job really like?
Building and construction manager video
Mike talks about life as a construction supervisor - 1.10 mins. (Video courtesy of Got a Trade? Got it Made!)
I left school when I was 13, no qualifications or anything. I first got into driving machines when I was 21, I started at the bottom, on a machine, labourer, and now I am currently supervising, looking after a few crews and all machinery and things like that on a day-to-day basis.

With this job, there's so many different things you can do if you like being outdoors there's so much variety of work out here, every day's something different, every job's different, nothing's ever the same here.

For young people getting into this industry, plenty of work out there, it's a very good thing to get into. The current project I am working on is the Well Connected Alliance job, Waterview tunnel. This is the biggest project in New Zealand so it's good to be a part of it.

Best decision I ever done really. I had lots of different jobs, I didn't really know what I was doing, soon as I had this job I just worked hard for it.

My name's Mike, I got a trade and I got it made!
Entry requirements
To become a building and construction manager, you need extensive experience in the building and construction industry.
Construction companies employ building and construction managers with qualifications such as:
civil engineering degrees
building qualifications
construction management diplomas
quantity surveying qualifications.
Secondary education
There are no specific secondary education requirements to become a building and construction manager. However, NCEA Level 2 English, maths, construction and mechanical technologies, and design and visual communication are useful. 
Year 11 and 12 learners can find out more about the construction industry and gain relevant skills by doing a New Zealand Certificate in Building, Construction and Allied Trades (Levels 1 and 2) through the BConstructive programme.
For Year 11 to 13 learners, trades academies and the STAR and Gateway programmes are good ways to gain relevant experience and skills.
These programmes may help you gain an apprenticeship, but do not reduce the amount of time it takes to complete it.
Personal requirements
Building and construction managers need to be:
safety-conscious
accurate and practical
able to work with a range of people
able to work well under pressure
good communicators
good at managing and motivating workers
good planners and organisers.
Useful experience
Useful experience for building and construction managers includes:
building and construction work, especially in a managerial role
general managerial experience.
Registration
Some building work has to be carried out or overseen by a Licensed Building Practitioner. To get a licence, you have to prove your experience and/or have appropriate qualifications.
Find out more about training
Building and Construction Industry Training Organisation (BCITO)

0800 422 486 - info@bcito.org.nz - www.bcito.org.nz

Connexis

0800 486 626 - askus@connexis.org.nz - www.connexis.org.nz
Check out related courses
What are the chances of getting a job?
Building boom drives demand for building and construction managers
There is a high demand for building and construction managers due to:
a construction boom meaning more building work
the extra 22,000 houses that are needed over the next 10 years in Auckland
building work needed to upgrade leaky homes and earthquake-prone buildings.
However, like many building jobs, this role can be affected by economic conditions. A downturn in the economy can lower demand for building and construction managers.
Building and construction managers on skill shortage lists
Building and construction managers with experience in building, roading and infrastructure are in high demand. As a result, construction project manager, project builder and site foreman appear on Immigration New Zealand's regional and long-term skill shortage lists. They also appear on the construction and infrastructure skill shortage list.
This means the Government is actively encouraging skilled building and construction managers from overseas to work in New Zealand.
According to the Census, 9,777 building and construction managers worked in New Zealand in 2018.
Most building and construction managers work for commercial building companies
Building and construction managers mostly work for medium to large building and construction companies engaged in commercial (non-residential) construction. They are also employed by construction companies working on infrastructure projects and large residential projects such as apartment complexes.
Sources
BRANZ and Pacifecon, 'National Construction Pipeline Report 4', July 2016, (www.branz.co.nz).
Hays, '2017 Hays Salary Survey', 2017.
Immigration New Zealand, 'Construction and Infrastructure Skill Shortage List', 27 May 2019, (www.immigration.govt.nz).
Immigration New Zealand, 'Long Term Skill Shortage List', 27 May 2019, (www.immigration.govt.nz).
Immigration New Zealand, 'Regional Skill Shortage List', 27 May 2019, (www.immigration.govt.nz).
McClintock, J, operations manager, Certified Builders Association, Careers New Zealand interview, June 2016.
Stats NZ, '2018 Census Data', 2019.
(This information is a guide only. Find out more about the sources of our job opportunities information)
Progression and specialisations
With experience, building and construction managers may progress to more senior positions and may also start up their own company.
They may progress into specialised roles, including: 
Construction Site Manager

Construction site managers have a hands-on role and deal with the day-to-day running of the construction site. They report to a project manager. On large construction sites, there may be a number of site managers, each with a specific area of responsibility.

Construction Project Manager

Construction project managers deal with the big picture and are responsible for the overall planning, co-ordination and control of a project from beginning to end.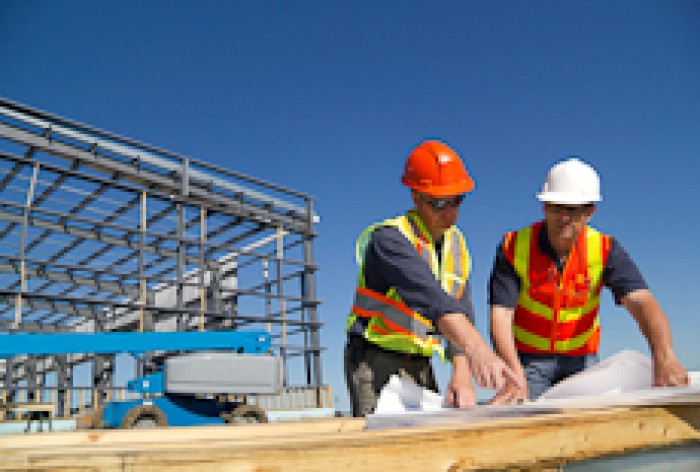 Last updated 18 October 2022