Painter and Decorator
Kaipeita/​Kaiwhakapaipai Whare
Alternative titles for this job
Painters and decorators apply decorative and protective finishes to interior and exterior walls, doors, windows and other surfaces of buildings.
Pay
New or unqualified painters and decorators usually earn
Experienced and qualified painters and decorators usually earn
Source: Trade Me Jobs and Careers New Zealand research, 2016
Job opportunities
Chances of getting work as a painter and decorator are good, especially in the top half of the North Island.
Pay
Pay for painters and decorators varies depending on skills, experience, and their employer.
Apprentice painters and decorators may start on the training minimum wage or the adult minimum wage, with their wages increasing as they gain experience and/or unit standards.
Unqualified or inexperienced painters and decorators usually start on $18 an hour and can progress to $20 an hour.
With experience, painters and decorators can earn $20 to $33 an hour.
Those running their own business may earn more than this, but their income will depend on the success of their business.
Sources: Trade Me Jobs 'Salary Guide', June 2016; Careers New Zealand research, 2016.
(This information is a guide only. Find out more about the sources of our pay information)
What you will do
Painters and decorators may do some or all of the following:
work with customers on colour selection and finishes
calculate materials required for a job
erect scaffolding under 5 metres high (scaffolding over this height must be put up by a registered scaffolder)
fill holes, cracks and joins, and clean surfaces of dust and dirt
mix and match paint colours using tinter (a pigment similar to dye)
cut and hang wallpaper, vinyl and backing paper
apply paint and decorative paint finishes such as glazing, graining, marbling and lettering.
Skills and knowledge
Painters and decorators need to have:
a good understanding of colour
good people skills
knowledge of paints and wall coverings
skill in painting and decorating techniques
an understanding of how to prepare surfaces for painting or wallpapering
knowledge of health and safety precautions.
Painters and decorators who are self-employed also need business skills.
Working conditions
Painters and decorators:
usually work regular business hours, but may be required to work longer hours or weekends. Commercial painters and decorators may work at night
work on homes and commercial buildings that are being built or renovated
may work in cold or dusty conditions, inside and outside and at heights.
What's the job really like?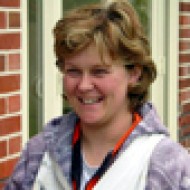 Sereena Roberts
Painter and Decorator
A transforming job
Sereena Roberts loves that her job can often feel like an episode from a home renovation television programme. "I like coming into residential places and redecorating. Seeing people's faces and their reactions at the end gives you a feeling of being appreciated."
Connecting with clients is essential
Having happy clients has a lot to do with giving good advice at the beginning of a project, admits Sereena. "When new clients call me up I'll go round and talk through some colours with them because often people have no concept of what something will look like. When you see their furniture, for example, you can put a colour with it. So I think you've got to be reasonably good at visualising."
Logan talks about life as a painter and decorator – 1.07 mins. (Video courtesy of Got a Trade? Got it Made!)
I love what I do because I can come to work and transform something that's one star and turn it into five. I couldn't imagine being in an office all day just in front of a computer, I like using my hands. You get to meet different trades and stuff like that, and making some pretty good friends and have a laugh.

I've worked in retail, I worked at New World, I've been in a bar, I've been a dairy farmer – if I had known this opportunity was there when I was 16 I would have jumped straight into it.

If somebody wants some advice as to what to do, I'd say go for it. There's potential to make a lot of money and start your own business, and everyone needs their house painted at some stage, so you're never going to run out of work. It's always good to fall back onto because once you get a trade you have it forever.

I got it made because I get paid and I enjoy my job!
Entry requirements
There are no specific entry requirements to become a painter and decorator.
However, you can improve your chances of getting work and increase the amount you can earn by doing an apprenticeship and gaining a National Certificate in Painting and Decorating (Level 4). The Building and Construction Industry Training Organisation oversees painting and decorating apprenticeships.
Secondary education
At least NCEA Level 2 in maths, English, art and design is useful. 
Year 11 and 12 students can learn more about the construction industry, and gain relevant skills, by doing National Certificates in Building, Construction and Allied Trades (Levels 1 and 2) through the BConstructive programme (BCATS).
For Year 11 to 13 students, the Gateway programme is a good way to gain industry experience as well as contributing to your NCEA achievements.
These programmes may help you gain an apprenticeship, but do not reduce the amount of time it takes to complete it.
Personal requirements
Painters and decorators need to be:
detail-focused with an eye for colour
practical, quick and accurate
neat and tidy in their work
responsible
able to work as part of a team
organised.
Creativity is also an advantage.
Useful experience
Useful experience for painters and decorators includes:
interior decorating
work as a sales assistant in a paint and wallpaper shop
work as a painter's assistant
any other work where you can demonstrate creativity.
Physical requirements
Painters and decorators need to:
have good eyesight (with or without corrective lenses) and normal colour vision
be reasonably fit and have a strong back and knees, as their work involves a lot of bending, standing and lifting
be comfortable working at heights
have very good hand-eye co-ordination.
Find out more about training
Building and Construction Industry Training Organisation (BCITO)

0800 422 486 - info@bcito.org.nz - www.bcito.org.nz

Master Painters New Zealand Association

04 472 5870 - nationaloffice@masterpainters.org.nz - www.masterpainters.co.nz
Check out related courses
What are the chances of getting a job?
Chances of getting work as a painter and decorator are good due to:
regular redecoration by homeowners
a construction boom that is predicted to extend until at least the end of 2017, meaning more building work needing painting and decorating
the extra 22,000 houses that are needed over the next 10 years in Auckland
the post-earthquake rebuild of Christchurch.
Protect yourself from possible building downturns
The demand for painters and decorators can be affected by economic conditions. A downturn in the economy can lower demand for painters and decorators, although there is often maintenance work available.
The best ways to stay employed during economic downturns are:
complete all aspects of your apprenticeship
work on taking the next steps in your job, such as becoming a foreman
keep up with new technology and trends
get training and/or a mentor if you start your own business.
More apprentices needed to meet future demand
Opportunities for apprentices are good as there are not enough people completing apprenticeships to replace those leaving the trade and to meet increasing demand. Areas above Taupo in the North Island and Queenstown are particularly good places to find work.
Most painters and decorators work for small firms or are self-employed
Most painters and decorators work in small firms, and about one third are self-employed. Some self-employed painters and decorators work on contracts in pairs or small teams.
Sources
BRANZ and Pacifecon, 'National Construction Pipeline Report 3', July 2015, (www.branz.co.nz).
Miller, B, chief executive, Master Painters New Zealand, Careers New Zealand interview, June 2016.
Ministry of Business, Innovation and Employment, '2006-2014 Occupation Data' (prepared for Careers New Zealand), 2015.
(This information is a guide only. Find out more about the sources of our job opportunities information)
Progression and specialisations
Painters and decorators may progress to become supervisors or managers. They may also start their own business.
Painters and decorators may specialise in:
commercial or residential work
interior or exterior painting
wallpapering
decorative or maintenance work.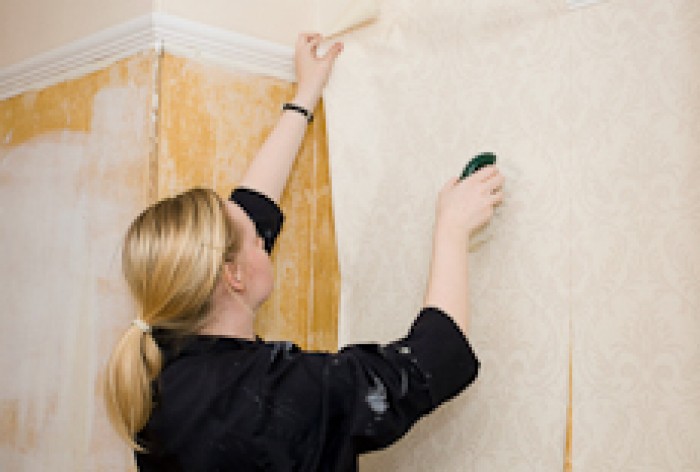 Last updated 6 April 2018